Big Food Biz Vs. the Amazon Rain Forest
How to buy meat responsibly, plus: A recipe for Ossobuco.
July 7, 2022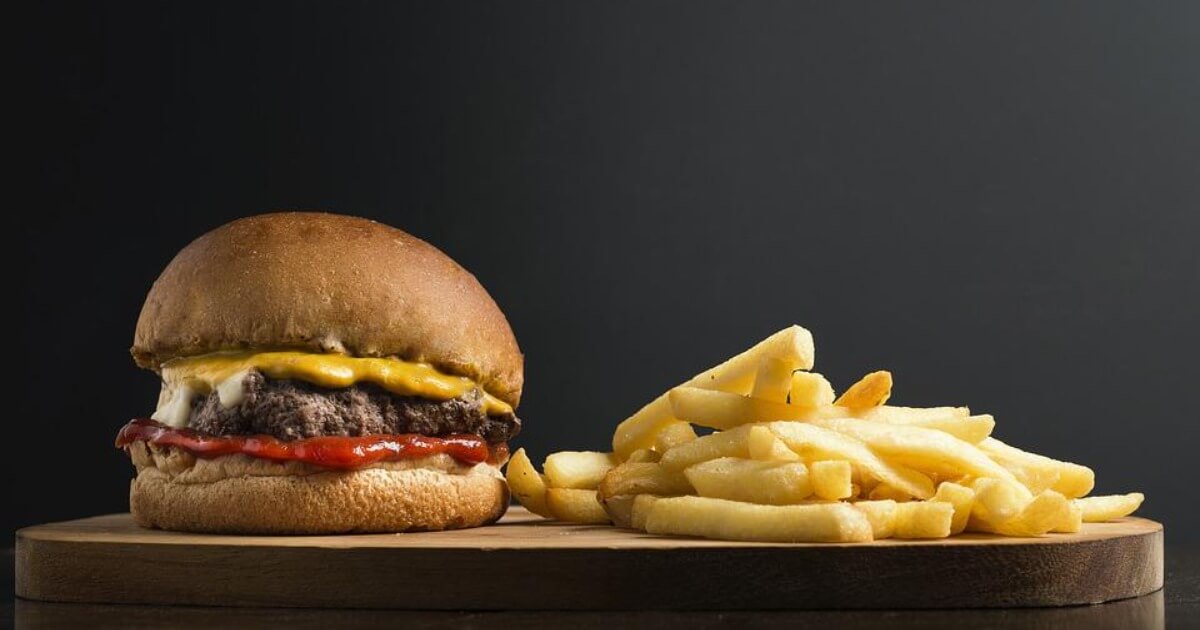 When you are not buying food from a farmers' market, butcher or fishmonger, know it or not, you are probably buying from one of the world's 10 largest food companies.
Food's top ten
Allow me to introduce you to Cargill Industries, whose annual sales clock in at $113.5 billion. That company is followed, according to Forbes, by JBS at $65 billion, Archer Daniels Midland at $64.65 billion, Nestle at $63.8 billion, Sysco at $60.1 billion, George Weston at $50.1 billion, Tyson Foods at $42.4 billion, Bunge at $41.14 billion, PepsiCo at $36.26 billion and Mondelez at $25.9 billion.
Although you have probably never heard of most of them, all of these companies are selling you processed, canned and other convenience foods.
JBS and the rain forest
At number 2, Brazil-based JBS is the largest protein producer in the world, processing beef, pork, lamb and chicken.
JBS is aiming to achieve net zero emissions by 2040 and zero deforestation by 2035.
Watch out for third-party producers
Currently, the World Benchmarking Alliance, which measures global sustainable growth development, gives JBS a score of 8.9 out of 30 on environmental protection. "It lags behind in terms of setting targets for its key topics and reporting progress against these."
JBS reports that it monitors 100% of its direct cattle suppliers for illegal Amazon deforestation.
At the same time, Greenpeace accuses JBS of indirectly sourcing cows from the Brazilian cattle farmers, who are burning large areas of the rainforest that are in question.
Emissions from deforestation by cattle ranching
In 2020 alone, around 30% of the Pantanal rainforest was destroyed. Investor network FAIRR calculate, "Meat giants with a zero-deforestation pledge, such as McDonalds suppliers JBS and Marfrig, do not monitor the third-party suppliers responsible for up to 90% of deforestation from sourcing cattle."
The World Wildlife Fund says, "Deforestation caused by cattle ranching is responsible for the release of 340 million tons of carbon to the atmosphere every year, equivalent to 3.4% of current global emissions."
Welcome to "cattle laundering"
Working with global advocacy campaigner Mighty Earth, Repórter Brasil journalists uncovered what they call "cattle laundering" by JBS.
The company was processing beef at slaughterhouses in low-deforestation areas like São Paulo. But the cattle were trucked in from farms in the Amazon rainforest officially sanctioned for illegal deforestation.
In the light of these revelations, supermarket chains in the UK, France, Belgium and the Netherlands have taken JBS beef off their shelves.
JBS hires an NGO leader to fix things
JBS has hired sustainability expert Mauricio S. Bauer. The reason JBS would want to have him on board is clear. Bauer comes from more than 20 years in the NGO world of devising sustainable strategies for farm commodities.
At the World Wildlife Fund, he was the Senior Director for Beef and Leather Supply Chains. Before that, he worked at the National Wildlife Federation.
Why Bauer would want to join JBS is less obvious. He says he is moving because, "It comes down to identifying the actors in the marketplace that are best positioned to promote profound transformations for optimal environmental conservation outcomes. JBS is one of those companies."
JBS recently announced it would protect 2.5 million hectares of Pantanal wetlands with a taskforce focusing on early fire detection "big data analysis and rapid response", putting $5.33 million into the effort.
This, it contends, is going to generate a CO2 reduction of 15 million tons, though it doesn't mention over how a long a period.
Is JBS creating Potemkin villages?
Remember Grigory Potemkin? He was one of many lovers of Catherine the Great and her favorite statesman.
Legend has it that when the Empress, who was said to be shortsighted, wanted to journey out to check on the wellbeing of her subjects, Potemkin would erect portable scenery representing thriving fake village settlements along the banks of Dnieper to impress her.
Let us hope that Mr. Bauer hasn't unwittingly been picked to play Catherine the Great to JBS's Potemkin.
Just buy your meat responsibly
I bang on about cutting back on the amount of meat we eat. But I haven't proposed total denial because denial too often results in resentful sneaky eating. Just buy your meat responsibly.
Veal rightly fell out of favor when we learned what inhumane tortures calves were subjected to. In order to achieve flesh as white as pork, they were confined to crates, often unable to stand. But responsible farmers raising calves without cruelty produce a meat called "rosy" veal.
Go local
It is less likely that you will find this kind of veal at a supermarket. Instead, seek out a living, breathing butcher with whom you can discuss how theirs has been raised. This is not a question you can ask a cellophane package.
Ask for the hind shin – they are meatier and more tender than the front ones and ask for "rosy" veal, i.e, milk-fed. It is usually reflected in the price, but shanks are cheap cuts of meat.
I am about to reveal how butchers tell whether a calf has been milk-fed, so if you don't want a cow's posterior to flash behind your lids, don't read on.
How butchers tell a calf has really been milk-fed
They check on the health of any calf they are buying by looking first in their eyes, then in the intimate area exposed by raising their tails and spreading their buttock cheeks.
Any red veins revealed at either end are an indication the calf has not been milk-fed. It can even be an indication of sickness.
"Bone-with-a-hole"
Ossobuco, (oss bus, if you speak the Milanese dialect) means bone-with-a-hole. It's made from the veal shank and is a Lombard specialty invented in the 19th, or possibly the 18th, century when it was flavored with cinnamon and bay leaf.
However, there aren't any recipes for it in Italian 19th century cookbooks.
Since rice comes from the Piedmont, the area west of Lombardy, it is usually served with risotto alla Milanese. But the dish doesn't depend upon a risotto. A bowl of polenta or potato puree will do just as well. It will shine even if you only serve it with a salad.
The cut comes from across the top of the shin where the bone is larger. This gives you the chance to scoop out the completely delicious and flavor-rich bone marrow that lies inside the hole, an opportunity I encourage you not to avoid.
In Italy, there's even a long-handled teaspoon made specially for the purpose. Slather it over a slice of toasted sourdough and sprinkle it with gremolata, the fine mincing together of garlic, parsley and lemon zest that an ossobuco is served with.
Ossobuco may make the main course of my last meal on earth, if I'm given any choice in the matter. I certainly won't need my teeth for it.
It's soft enough to eat with a fork. The recipe, braised slowly for hours in a rich broth of vegetables in white wine and stock, allows you to enjoy summer outside.
Recipe for Ossobuco
Serves 4
Preheat the oven to 175C/350F
Flour for dredging the meat, seasoned with pepper only (salt will dry the meat out)
4 cuts of veal shin, 5cm/2in thick (don't remove the skin that envelops the shins – it holds the ossobuco together)
60ml/2fl oz cup olive oil
55g/2oz butter
2 medium onions, peeled and finely diced
2 stalks of celery, finely diced
2 small carrots, washed and finely diced
145ml/5fl oz white wine
2 tablespoons tomato paste
145ml/5fl oz stock
400g/14oz fresh tomatoes, blanched, skinned and chopped, or 1 400g can peeled tomatoes
1 large sprig fresh thyme
Salt and freshly ground black pepper to taste
Bunch of flat leaf parsley, stalks discarded
1 lemon, scrubbed
1 large clove garlic, peeled
Dredge the meat in the flour and shake off the excess. Brown the pieces in 3 tablespoons of oil. Set them in a pan you can put in the oven, close together to prevent the marrow from falling out.
Wipe out the frying pan. Add the remaining oil and the butter to gently sauté the mirepoix of onions, celery and carrots till soft, about 15 minutes. Pour in the wine, scraping up the vegetable caramel.
Raise the heat and reduce till almost gone then stir in the tomato paste. Dilute with the stock, season, add the tomatoes and bring to the boil. Pour over the veal, add the thyme and cover tightly. Place in the oven to braise for 1 ½ hours.
Check during cooking the liquid hasn't evaporated. Serve from the pan with the gremolata, made by finely chopping together the parsley leaves, garlic and the zest of the lemon, sprinkled over the top.
Eat with risotto Milanese, polenta or pureed potatoes.
More on this topic
Takeaways
When you are not buying food from a farmers' market, butcher or fishmonger, know it or not, you are probably buying from one of the world's 10 largest food companies.
Deforestation caused by cattle ranching is responsible for the release of 340 million tons of carbon to the atmosphere every year, equivalent to 3.4% of current global emissions, according to the World Wildlife Fund.
We have all heard of money laundering. But do you know what "cattle laundering" refers to? Third-party suppliers are responsible for up to 90 percent of deforestation from sourcing cattle.
Read previous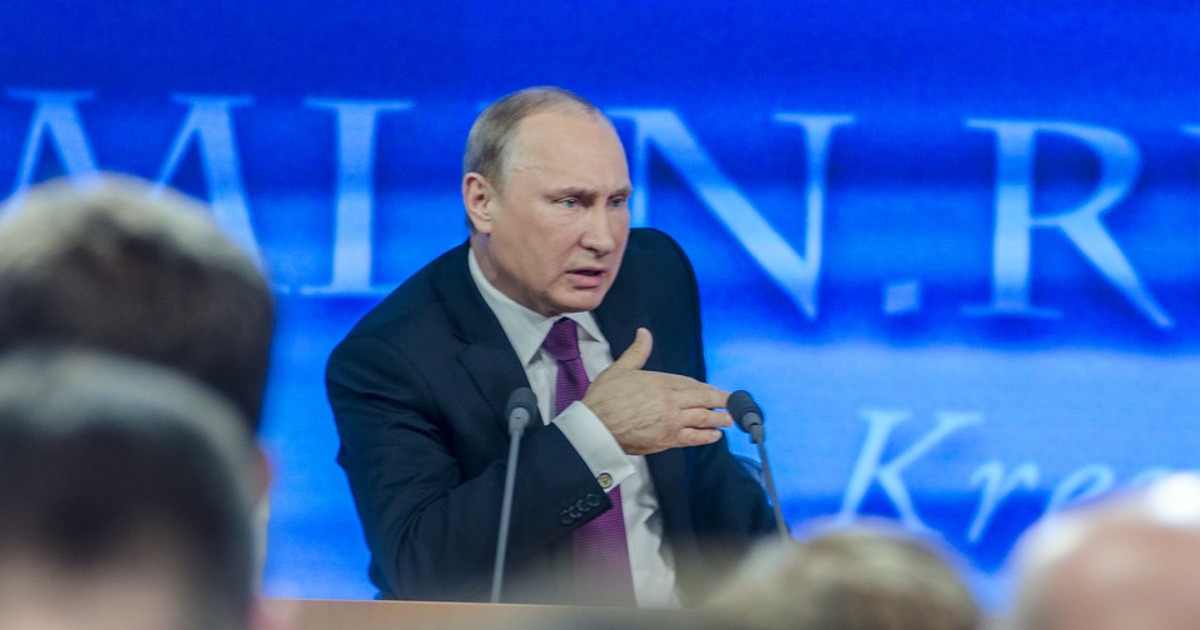 Is Russia Fascist?
July 5, 2022