Can Keystone XL Befriend the Environment?
Could crude production from Alberta's oil sands fund an offset program to reduce carbon emissions by making homes energy efficient?
April 22, 2013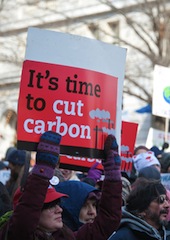 Credit: Rena Schild-Shutterstock.com
Energy giant TransCanada's proposal to build the $5.3-billion Keystone XL pipeline to transport crude oil from Alberta's oil sands to U.S. Gulf Coast refineries is becoming increasingly controversial. Essentially, it pits North American energy security against the environment. This is a false choice.
Crude oil production from Alberta's oil sands results in eight times as much carbon emissions as the Middle East sour crude production it would most likely displace. What can be done to mitigate its negative impact on the environment?
Offsetting these emissions through a pipeline transit tariff would generate funds for projects that reduce carbon emissions — and hence neutralize Keystone XL's impact on climate change.
In fact, oil sands crude producers are beginning to take such initiatives. The Province of Alberta already requires producers of oil sands crude to reduce their emissions intensity by 12% off an approved baseline.
Shell reports that, in 2011, it reduced the emissions intensity of its oil production at the Athabasca Oil Sands Project by 35%, resulting in a reduction of 2.3 million tons of carbon emissions. Shell achieved one quarter of these gains by investing in Alberta-based offset projects.
A more robust carbon offset program could fully neutralize the incremental carbon emissions from crude oil that would run through Keystone XL. Making U.S. and Canadian homes energy efficient would be a good place to start.
In the United States, over 20% of energy consumption and carbon dioxide emissions are from heating, cooling and powering homes. Most of the 97 million single-family homes in the United States and Canada are leaking like sieves.
Through simple measures to insulate attics and basements, seal ductwork and upgrade HVAC equipment, home retrofits are proving to achieve average energy savings of 40% on heating and cooling, regardless of a home's age or size. Unlike other types of projects to offset carbon emissions, home retrofits have a direct, immediate impact for people — saving homeowners money and making their homes more comfortable.
Yet in the United States, progress on home energy efficiency is lagging other countries. Canada's ecoENERGY Retrofit Program, that ran from 2007 to 2012, provided rebates for 640,000 home retrofits, equal to 7% of Canada's single-family homes.
In the United Kingdom, the conservative coalition government has launched its Green Deal to make homes energy efficient with on-bill financing through the country's Big Six energy providers.
How many homes would one need to make energy efficient in order to offset the incremental emissions from the 830,000 barrels per day of crude oil that Keystone XL would transport?
According to the U.S. State Department's Draft Supplementary Environmental Impact Assessment report, Alberta's oil sands crudes result in higher carbon emissions than the Middle East sour crudes which the oil sands crudes would displace, by up to 20.7 million tons of emissions a year for Keystone XL's transit volume — or 68 kilograms per barrel.
Offsetting these emissions through home retrofits that achieve a 40% reduction in energy usage for heating and cooling would reduce carbon emissions by an average of 1,700 kilograms per home — for every year that the home remains occupied.
Retrofitting 12 million homes in the United States would offset the incremental emissions for Keystone XL's crude oil in North America.
How much would this cost to achieve?
Using Alberta's carbon price of C$15 per ton, a program to offset the incremental emissions from Keystone XL's crude oil volume would provide $300 million a year through a transit tariff of just $1.00 a barrel. This totals $12 billion over the pipeline's 40-year commitment period.
That could provide incentives to U.S. homeowners of $1,000 to apply toward energy efficiency retrofits for 12 million homes — funding the U.S. federal energy tax credit for home energy efficiency improvements and reinstating Canada's ecoENERGY Retrofit Program.
With U.S. State Department approval required for Keystone XL to proceed as an international crude oil transit route, U.S. President Barack Obama will have the final say. The U.S. Congress is considering a vote to authorize Keystone XL, which if passed would require Mr. Obama to acquiesce or wield a veto.
In his 2013 Inaugural and State of the Union addresses, Mr. Obama called for a renewed commitment to take on climate change. Both the United States and Canada have made non-binding commitments through the 2009 Copenhagen Accord to reduce carbon emissions by 17% from 2005 levels by 2020.
However, neither country has put forth a clear plan of action. Emissions from oil sands crude production could put Canada's commitment in jeopardy.
A world where the energy security of nations is in conflict with our guardianship of the environment is a world in dysfunction. Offsetting the emissions from Alberta's oil sands crude production presents an opportunity to align these two priorities. It is time to act.
Geoffrey Berlin is CEO of Retrofit America, Inc., a home energy efficiency company based in Atlanta, Georgia.
More on this topic
Read previous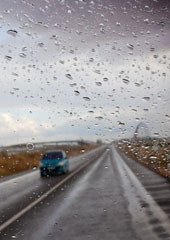 Road Tripping Down the Keystone Pipeline
April 20, 2013