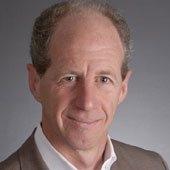 Entrepreneur in the energy and environmental fields
Geoffrey Berlin is a founder and the Chief Operating Officer of Ukraine Power Resources LLC, a US company that is developing wind power projects in Ukraine.
Mr. Berlin is an American entrepreneur who has led business ventures in energy and the environment. He was the founder and chief executive of Retrofit America, Inc., a venture that made homes energy-efficient in the United States.
Mr. Berlin has over two decades of business experience in Ukraine, starting from 1992, where has led the development of projects in the energy, industrial and financial sectors in Ukraine. He was also the founder of the Hertz car rental and leasing franchises for Ukraine.
Mr. Berlin received an MBA from the Wharton School at the University of Pennsylvania in 1988, and an AB degree with honors from Dartmouth College in 1984.