Reducing Child Poverty in Brazil
A successful program's future is in doubt.
December 27, 2017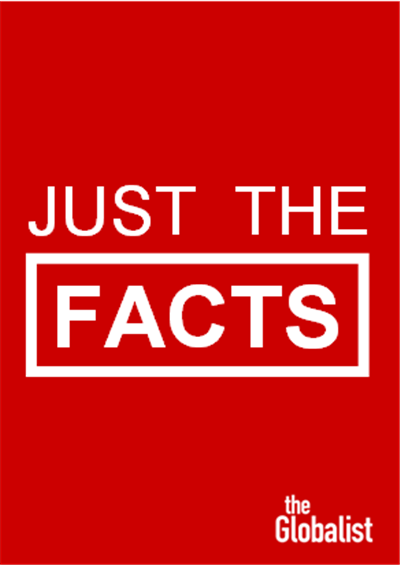 1. Among some of the world's largest emerging economies, the relative child poverty rate stands at 30.1% in Brazil (2013), 32% in South Africa (2015) and 39.7% in China (2013).
2. Compared to the other nations, India's relative child poverty rate appears surprisingly low, at just 23.6%.
3. But India's "low" rate in relative terms is, however, best explained by the fact that India's median income level is so low to begin with.
Child Poverty: A "Just The Facts" Series
4. Brazil's Bolsa Familia program, introduced in 2003, is a powerful example of a government seeking to break the cycle of continued generations living in extreme poverty.
5. The program entails giving cash benefits (totaling just 0.5% of GDP) to poor families.
6. The conditions for parents to receive this assistance were that they keep their children in school and send them to preventive health care check-ups.
7. Extreme poverty in Brazil has been cut by more than half, while inequality has fallen overall. Health and education outcomes have improved, too.
8. The new government made deep cuts to the program over its first year in power, with 1.2 million families being cut off.
9. Despite the low cost of the program, benefits increases to account for inflation were also canceled.
10. Brazil's current government argues that issuing small loans would be preferable to cash grants.
Sources: OECD and The Globalist Research Center
More on this topic
Takeaways