How COVID 19 Hits Bad Governments
COVID 19 is especially dangerous for people with pre-existing conditions. It also strikes countries with pre-existing bad governments with particular severity.
April 7, 2020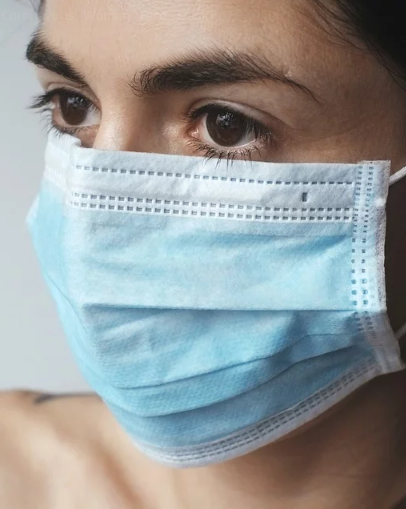 COVID 19 is especially dangerous for people with pre-existing conditions. It also strikes countries with pre-existing bad governments with particular severity.
The virus, wherever it occurs, has a stunning ability to lay bare every flaw in a nation's society and economy.
Let's get beyond the "black swan" thinking
The onset of the pandemic may have been a "black swan," an event that could not have been foreseen. But there was nothing unpredictable about how it developed.
China
The pandemic started in China, where it was predictably concealed. As a result, other countries lost valuable time in which they could have prepared for it.
But the Chinese propaganda machine, now in full bloom about what a wonderfully responsible global actor China is, has conveniently forgotten about this causal chain.
It is interesting to contrast today's China to Mao Zedong's time. If the outbreak had occurred then, information would not have trickled out of China, but neither would have the virus.
Today's China is fully integrated into the liberal global economic system. But there is nothing liberal about China, other than that its nationals and goods can now go all over the world, if the government so desires.
Otherwise, the country is still run by the same communist party and its authoritarian leaders, who seek to control information and want the world to hear only good news.
Continental Europe
Where and how the disease spread has not been random, either. Italy is a country that has been run by a seemingly never-ending series of mostly self-interested amateurs that never give a damn about the country as such.
Trying to fix the country's well-known problems is all too often considered by Italy's politicians as below their dignity and too much hard labor. They prefer politics as theater, all the more so as they make a very generous living off of it.
Of course, it doesn't help that recently, literally, the clowns from the Five Star Party were in government. Meanwhile, a thuggish strongman Matteo Salvini is waiting in the wings.
Spain, in contrast, is governed by far more serious and skilled people, but it is being torn apart by Catalan separatism.
UK
The UK is an especially poignant example. After spending three and a half years wrangling about leaving the EU, it brought its characteristic two minds to bear in the fight against the coronavirus: First one way, then another.
It ended up with its prime minister, health secretary and the heir to the throne all testing positive for COVID 19.
Russia
The next disaster will be Russia. After 20 years of Putin's kleptocracy, Russia's health care and human services are in shatters. Doctors have neither protective equipment, nor respirators, nor medication.
The only industry that functions in Russia is the propaganda and disinformation machine, which showers the country with lies.
In the real world, it took less than a week for Russia to go from total insouciance to shuttering the city of Moscow and announcing a month-long "holiday." While Russia officially has few cases, witnesses report several major epicenters of the disease.
United States
And then, there is the United States. It is the main reason why total deaths from the disease worldwide will reach into hundreds of thousands, and why the quarantine will turn into a global depression.
COVID 19 exposes various forms of perverse U.S.-style dialectics, if not schizophrenia.
The country has cutting-edge technology, an advanced biotech industry and the world's best doctors and hospitals. And it spends more per capita on health care than anyone on the globe, including such countries as Luxembourg and Switzerland. Yet, it is proving woefully unprepared for the pandemic.
Not all Trump's fault
We can — and should — blame President Donald Trump for ignoring early warnings and then pooh-poohing the virus when it came to the United States. He can also be blamed for criminally dismantling the pandemics team within his government and the CDC team in the U.S. Embassy in China.
As regards the economic impact, Trump is also culpable for running trillion-dollar budget deficits at the peak of the business cycle, when they absolutely weren't needed — other than for the purpose of giving frivolous tax cuts to the rich and the corporations.
But it wasn't Trump who started the civil war which America has been waging against its own government for the past three decades. That Civil War has seen the government starved of resources, essential services cut and prestige and incomes slashed for people who choose public service as a career.
And while Trump is certainly propelling the disintegration of the American middle class, he is not responsible for causing it. The same goes for the opioid crisis in the heartland, the massive student debt burden, the dismal quality of public education, the ruinous cost of health care and the crazy scheme of tying health insurance to employment etc.
Conclusion
The pandemic is of course a global calamity and, as such, it is a natural disaster and no one's fault.
But just as it attacks vulnerable people, it is particularly hard on vulnerable governments, laying bare the flaws and fault lines that lay concealed during normal times.
More on this topic