International Women's Day: An Egyptian Perspective
How is it that young Egyptian men are often proud of their sexual virility? The Egyptian government benefits politically.
March 8, 2019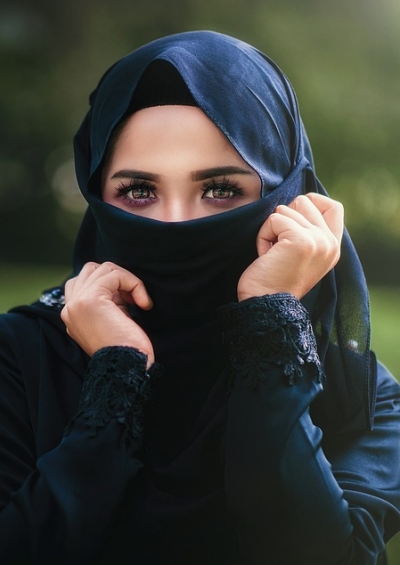 Let's look at the issues from a practical, real-life perspective: First, for most young Egyptians, marriage entails a huge financial obligation that they cannot afford.
Second, given that sex before marriage is considered a religious sin, and considering that Egyptian women are supposed to keep their virginity until they are married, how is it that young Egyptian men are often proud of their sexual virility?
The "hush-hush" nature of Egyptians' sexual relations has a steep price. It turns women into victims – culturally, politically and religiously.
Pre-marital sex is considered a shameful, undignified and illegal act for women, but a privilege for men, who tend to boast about their sexual prowess.
Meanwhile, prostitution is illegal in Egypt, but only prostitutes are prosecuted for the crime. Male clients are granted legal immunity, as long as they are willing to testify against their female counterparts.
Under those highly unequal circumstances, Egyptian women are habitually exposed to a multitude of various forms of sexual harassment, both in public spaces and at work venues.
They have little choice but to listen to offensive sexual jokes recounted by their male associates, some of whom try to "accidentally" touch them. Their superiors are somehow deemed "empowered" enough to get away with making sexual advances.
At the same time, women who do not accept indecent male behavior risk being laid off.
Egyptian men feed their egoism and power by flirting with and harassing women believe that women who "dress to impress" do so to seduce them. Meanwhile, Egyptian men often hypocritically insist that their own spouses wear the veil, believing that this will immunize their wives against the likes of themselves.
How the Egyptian State manipulates women
"Initially, we try to persuade girls to put an end to their 'informal' sexual affairs. If we fail, however, we recruit them to spy on their male partners," declared a former Minister of the Interior in court, summarizing how the Egyptian State manipulates women sexually.
But it isn't just women who are manipulated by the state. Recently, personal video tapes featuring an Egyptian MP, who is also a famous movie director, were released, detailing his sexual interactions with several women.
This occurred because the MP had chosen to oppose proposed amendments to the Egyptian constitution that will make it possible for President Abdel Fattah Al Sisi to rule Egypt for two full decades.
No practical limits for men
Islam gives men the possibility of having four wives at one time, but it sets down a number of social conditions for this. However, many of those men tend to neglect these obligations or only pretend to fulfil them.
Operating in that manner, men can maintain sexual relations with multiple women that are deemed "religiously admissible."
Egyptian men's claim to virility is one of the many fantasies they tend to assert for themselves. Sex, eating and TV viewing are overused entertainment options which the Egyptian state offers to the poor and illiterate majority of the country's population.
The result of this policy is threefold: First, one-fourth of Egypt's national fiscal budget is spent on food and fuel subsidies. Second, we have become a rather mindless society that spends hours every night watching TV. Third, we have a serious overpopulation problem.
The veil provides no real protection
The substantial moral deterioration of our society does not exclude veiled women. They are equally victims of sexual misconduct.
No charges were directed against the celebrity director upon the release of his personal video tapes. The tapes only triggered the imprisonment of three young actresses who were identified in the videos.
Conclusion
Egyptian society is strongly male-dominated. Men revel in their ability to engage in many a form of sexual affairs, implicitly or explicitly. That is a status that Egyptian men are not willing to give up.
But there is a political purpose to it all: Over-indulging society with food, sex and entertainment is meant to keep us from noticing current limitations in the realms of freedom, dignity and justice.
This points to a stark conclusion: Only the true application of liberal democracy will empower women and offer them decent, equitable living conditions – regardless of the Parliament's configuration.
More on this topic