France: Au Revoir, Monsieur Philippe
One has to doubt that France's new prime minister, Jean Castex, will pursue many reforms ahead of 2022.
July 4, 2020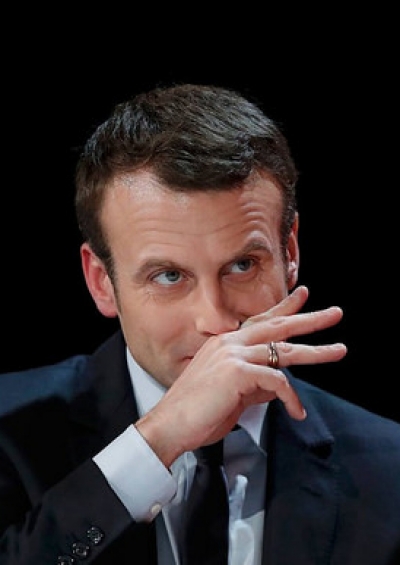 Credit: Jeso Carneiro www.flickr.com
In France, it is the time-honored prerogative of the president to change his government whenever it suits him.
A change of guard
After a surge in support for the Greens in local elections last Sunday, Prime Minister Édouard Philippe, whose calm handling of the COVID 19 crisis had earned him popular praise, has resigned.
With less than two years to the presidential elections in April and May 2022, President Emmanuel Macron may be shifting away from potentially unpopular reforms to softer and more costly policies that may go down better with voters.
Mid-term blues for Macron
Unlike German chancellor Angela Merkel, who managed to rally much of the nation around her, Macron enjoyed no more than a brief and shallow rise in his popularity after the outbreak of the pandemic.
Like many other countries, France was ill-prepared for the coronavirus calamity. Being hit early, France had little opportunity to learn from the mistakes of other advanced countries.
Still, the over-centralized structure of the French state apparently hindered an efficient response to the first regional hotspots.
The contrast between France and less-affected Germany, which is now a frequent topic in the French media, seems to weigh on Macron's popularity.
Philippe's role
Macron owes his stunning rise to power in 2017 partly to his ability to forge ties between the center-right and center-left of French politics.
Édouard Philippe, who originally hailed from the ranks of conservative Republicans in France, switched his support to Macron early enough to help the center-left Emmanuel Macron.
This move allowed Macron to broaden his appeal to the center-right and win the presidency against right-wing Marine Le Pen with a clear margin of 66.1% versus 33.9%.
Two keen reformers
The joint hope of Messrs. Macron and Philippe had been that the pro-growth reforms which Macron promised to pursue would enable France to surpass Germany.
This seemed quite possible. After all, an overly complacent Germany was no longer really capable of serving as the growth engine of Europe in the 2020s.
If France could raise its game, there was a distinct prospect for Macron to deliver a golden decade of more dynamism and more employment to the country.
As economics minister in the previous Socialist government under François Holland, Macron had already made a start at those reforms in 2015-16.
Yes, they succeeded
His competent prime minister Philippe then helped him to steer key reforms through parliament, including serious changes to the labor market, business taxes, the welfare system and education.
In the OECD's latest bi-annual assessment of pro-growth reforms published in July 2019, France took stellar positions for both the 2015/2016 and 2017/2018 periods. It trailed only Latvia in the former and Estonia in the latter period.
By and large, the results are encouraging. For example, the number of business start-ups has surged beyond that in Germany despite the latter's 24% more inhabitants.
Reform pause
Just before the virus struck, Macron and Philippe had been on the verge of passing a signature pension reform. They put these and other plans on hold during the pandemic.
One has to doubt that France's new prime minister, Jean Castex, will pursue many reforms ahead of 2022. Still, that Castex also comes from the pro-reform center-right is an encouraging sign.
Thanks to the prior reforms, France remains on track for more trend growth after the pandemic. But whether this will be enough to warrant the label "golden decade" is an open question. It will depend on Macron's future moves, and those of his new prime minister.
Fortunately, Le Pen has not impressed French voters with her reaction to the pandemic either. The probability that she could win over Macron in 2022 remains low.
More on this topic