German Chancellor Scholz´s Churchill Moment?
Reflections on a speech by Olaf Scholz that might have moved Germany from a Putin enabler to a leading democratic force in Europe.
February 28, 2022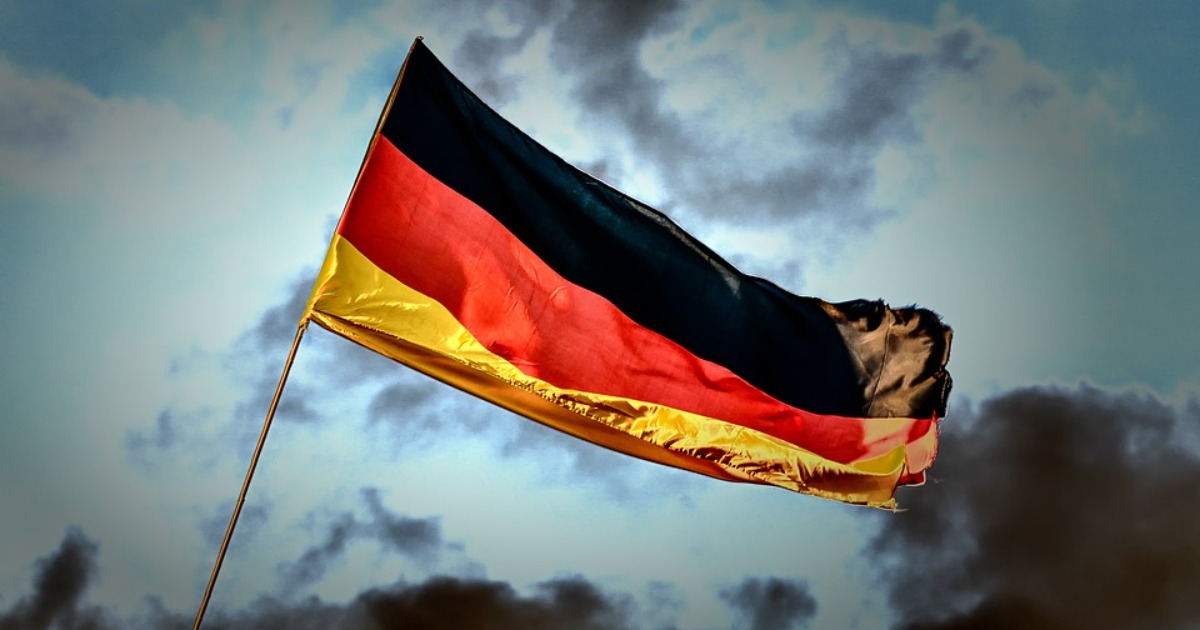 It is widely disputed who once famously stated: "When the facts change, I change my mind." Guesses vary. John Maynard Keynes, Paul Samuelson or Winston Churchill. The debate is ultimately pointless.
What is important is that German Chancellor Olaf Scholz, in office only since early December 2021, may just have become one of the adherents of the underlying mindset that epitomized that quote.
A major turnaround: Sayonara to Scholz's naivete
In his speech to the German parliament (Bundestag) in an unusual Sunday morning session, the German Chancellor practically overturned virtually every tenet of foreign policy that he and his party had clung on to for many years.
Even when the challenge posed by Putin had become clear and present, Mr. Scholz, immediately after taking office, made naïve-sounding remarks about his desire to hold on to the German Ostpolitik of old, a course of accommodating Russia.
What a difference a few weeks make
Until yesterday, Mr. Scholz and the SPD had fought some intense rearguard battles, hoping not to get too tough on Mr. Putin and his ilk.
It was an ill-considered choice all along.  But the "Russia understanders" among the SPD top brass include prominent SPD state governors and the SPD majority leader in the German Bundestag, Rolf Mützenich.
Mützenich, the SPD's lead cynic
Mützenich, in particular, was pursuing his disarmament dream as recently as last week when he articulated a strong penchant against any additional defense expenditures.
Ever the cynic, he stated that the West was spending close to $1 trillion a year on it – not saying that the lion's share, well over $800 billion came from the United States.
Scholz schooled – by Realpolitik
In his policy speech, Mr. Scholz basically performed a 180 degree turn on virtually everything the SPD had believed in on defense and security policy until now.
He had evidently understood that this moment – with Putin brutally invading Ukraine – was about the last moment in which the SPD could do an about face, without completely losing its respectability.
A rare moment of German unity
Thankfully, the shift by the governing Social Democratic Party (SPD) was welcomed across much of Germany's political spectrum.
Friedrich Merz, the new leader of Angela Merkel's party, the Christian Democrats (CDU), expressed his own large agreement with Chancellor Scholz's new direction.
This was a remarkable moment in German history for several reasons – provided that Mr. Scholz's strong words are indeed followed by actions.
An end to German "paralysis through analysis"?
First, Germans are not known to make radical and sudden changes, but are accustomed to a long, deliberative process that, unfortunately, often leads to a phenomenon referred to as paralysis through analysis.
Second, in his speech Scholz promised real euros to finally bring the German military up to speed, so that it might indeed be in a position soon to undertake its proper role in European defense and in NATO.
Finally keeping the NATO commitment
This is notable because of the reasonable historic guilt that has beset the German soul, the German electorate – and hence German policymakers – got everybody to be used to a lot of hesitation.
Whenever the need arose to pursue a more muscular foreign policy on behalf, and as part of, democratic nations, Germany basically opted out.
Third, Chancellor Scholz today committed Germany to dedicate 2% of its GDP to defense spending, a solemn commitment made to NATO a long time ago.
Under Chancellor Merkel's tenure, this commitment was never pursued in earnest, not least because of the political ploys played out by the SPD, since 2013 her junior partner in government.
An end to false pacifism and a solemn commitment
Mr. Scholz minced no words and is now on public record to meet the 2% goal not just once, but every year in the future.
False pacifism has finally been discarded and Realpolitik has taken its place. Mr. Scholz and any successors will be held to this commitment.
Realpolitik in the energy sector too
Fourth, Chancellor Scholz finally ended the misguided path of German energy policy pursued so adamantly – and so blindly – by Angela Merkel and the SPD over the past 15 or so years.
Scholz publicly denounced the dependency on Russia.  Interestingly, he also took no energy alternatives off the table. None. He committed to building two ports to accommodate the imports of LNG, ports that in years to come could also serve to import green hydrogen.
No energy options off the table
At least implicitly, the Chancellor did not exclude from his list an about-face by the government on turning off all German nuclear power plants, as former Chancellor Merkel had decided in 2011.
This is very material. This acknowledges the ill-apprised and ill-advised energy policy during the long reign of Angela Merkel, whom Scholz replaced less than three months ago.
Odds are he will root out the geopolitical naivete and wishful thinking on which it was based.
Friedrich Merz, a good opposition leader
The special Sunday session of the Bundestag was also an impressive moment for the new leader of Angela Merkel's CDU, opposition leader Friedrich Merz.
While Mr. Merz never saw eye-to-eye with Ms. Merkel, it must not have been easy to throw much of the "legacy" of his party's former leader in the "historic trash bin" only weeks after her departure.
Quite a few observers must have wondered who would sit in the Chancellor's chair had the CDU not undertaken the disastrous move to nominate a political lightweight, Armin Laschet, the (now former) governor of North Rhine-Westphalia, to be the CDU's candidate for chancellor.
Merz is clearly in a different weight class.  In that sense, Scholz got lucky because the CDU acted in a self-defeating manner.
The good news for Germany is that Olaf Scholz now knows that he must rise to the occasion and stay the course he has promised.  Merz will see to it and hold him accountable.
Putin as Germany's "midwife"
Finally, a special thanks goes out to President Putin of Russia. Vladimir, none of this would have been possible without you!
Your war crimes and blatant violation of international law that have peaked in the invasion of all of Ukraine accomplished what no sweet-talking American President could have ever achieved: As of this very moment, Germany seems awake.
Germany seems (finally) awake
As of this moment, the German government seems willing to take proper responsibility for the political role it should play in the heart of Europe.
As of this moment, Germany has jumped over the long and dark shadow of its own past. As a result, as of this moment, freedom and democracy seem to have a better chance of survival in Europe than they did only a week ago.
You Vladimir, accomplished in one week what seemed impossible in Germany for decades.
The real heroes
But our true thanks go to the brave people of Ukraine, who have shown not just Germany, but the world what it means to believe in liberty and independence against all odds.
In a politically incorrect statement, we would put it this way: Ukraine, you have shown the world what it means to have balls!
And it is because of your example that the world has changed, at least we hope so.
More on this topic