Healing D.C.: What Muriel Bowser Must Do
Can the D.C. mayor-in-waiting overcome the racial divide that persists in the U.S. capital city?
April 7, 2014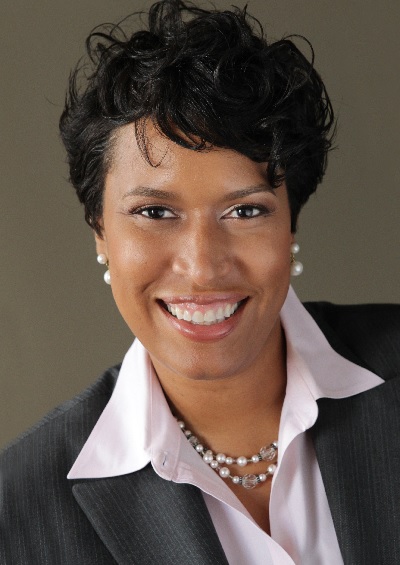 Democratic mayoral candidate Muriel Bowser (Credit: Council of the District of Columbia)
The District of Columbia, the U.S. capital's home, may be in luck. The surprising victory of Muriel Bowser, a 42-year old D.C. Councilwoman who is African-American, in the recent Democratic Party primary pretty much assures her election as mayor in the fall. The district's electorate votes overwhelmingly Democratic.
The important part is that she defeated an old-guard politician, the 71-year-old Vincent Gray, an African-American who is soon to be a former mayor.
His term in office had been stained from the get-go, because of the manner in which he achieved his election victory, which included severe campaign finance violations.
If all goes well, Gray will be remembered as the last of the old machine politicians who always operated under a cloud of dubiousness, to put it charitably. The U.S. capital district, which is always in the global spotlight, deserves better.
Now, under Muriel Bowser, it has a chance for a fresh – read: clean – start. But a big task lies ahead. The new mayor will have to bring the two halves of the district together.
The "two halves" – one has, the other not
Even though D.C. has been becoming less segregated and more diverse in recent years, it still remains essentially divided along racial lines – still largely in terms of black and white – as well as economic lines.
In fact, race and economics are dangerously intertwined. These numbers make it plain: The median household income in the district's African American households, which now account for 50.1% of the district's population, is $39,200. This compares to $107,600 for whites, which account for 42.9% of population. (Hispanics account for 9.9% of the city's total and have a $43,500 median income per household, 10% better than African Americans).
Geographically, one half of Washington (people living in Wards 1, 2, 3, 4 and 6) voted for Bowser, the African-American modernizer. Current Mayor Gray held onto the other part (Wards 5, 7 and 8), the populations of which are largely black and earn less than $50,000 per household per year.
Overcoming mental blocks from the past
Such economic and social de facto segregation aside, the real issue which Washington, D.C. has to overcome is a mentality irrevocably stuck in the past. This mindset has traditionally manifested itself the most among the district's "old guard" of public school teachers and cab drivers.
Once "their" mayor had taken city hall, they were willing to go to any length to get "their share." This mentality persists, even if it manifests itself mainly in the defense of excessive privileges.
There is no question that blacks in America have been badly abused throughout much of the nation's history. The legacy of that abuse – in particular, the social and economic consequences – are still with us to this day. However, in order to get to a better future, the rent-seeking must come to an end. The group that gets hurt the most by this stance is not the white population of D.C. It is the younger generation of African Americans.
The "walking around money" generation
African-American mayors have governed D.C. since the position was created in 1975. Independent of who was in office as mayor – and most of them had "clean hands" – they had a very tough time getting the city properly focused on the future, read: the needs of the young generation. The schools, in particular, remained unreformed.
Of course, there is only so much a mayor can do. Much depends on the overall economy. But even when the D.C. economy was going strong, little progress was made.
What happened instead was that a wrong notion of empowerment was embraced. It is not empowerment if one takes care of a few favored constituencies, such as teachers and cabbies.
Make no mistake about it, these groups do matter politically. It was their opposition that got Gray's predecessor, a then 41-year old black mayor, Adrian Fenty, voted out of office.
Those who really lose out
Fenty had started reforming the educational system. He also built schoolyards with good sports facilities, well-lit at night, all over the district. Unlike most previous mayors, he did so not just in either the district's "black" parts or its "white" parts – depending on that particular mayor's preferred constituency. He also built libraries over town and did much to give the district a more modern feel.
Fenty was determined to take on the local cab system – with the revolutionary move of insisting on meters finally being installed in taxis. He was keen to end pervasive daily cheating and tax fraud. Both moves were sorely needed, and undertaken successfully – but ultimately cost him his job.
The divide persists
Muriel Bowser, once elected mayor, is slated to take over a city where the pervasive outward discrimination is far less, but the economic and educational inequities remain formidable. The student population of the D.C. public school system is 68% black, of whom only 55% graduate.
Mayor-in-waiting Bowser needs to start by turning creative attention on precisely those wards that voted against her. The main purpose of doing so is to unite the district.
First and foremost, she needs to address the interests and needs of younger generation of African Americans – quite possibly, the most at-risk generation ever. Doing so is long overdue.
Public resources are always tight. Everything a mayor does is a trade-off. The trade-off must happen now, in the entire district's interest, but even more so in the African-American community's interest. That community must make a choice to give the preference in spending on the younger generation.
Leveraging the boom
Bowser must also leverage Washington's continuing boom period. Significant risks need to be managed. Gentrification, long an issue in D.C., is an even more real concern now. The mass of well paid, largely white and Asian-American young professionals who are streaming into the U.S. capital is getting ever larger.
Because housing in the old "white" part of town, D.C.'s upper Northwest, is basically unaffordable for most of them, they do the economically rational thing and move into the "black" parts of town.
While that, in some very real ways, integrates the district better (rather than having a "white" quadrant vs. the entire rest that is – was – mostly black), it also has very real negative consequences. Black families are getting pushed out, no longer able to pay the rents that are rising in response to rising demand.
The tools are there
However, D.C. is a Democratic Party city with a modicum of progressiveness and favored by a strong local economy. That means it has the wherewithal to make progress on this front.
Smart use of mixed-use housing, blending units at market price with some that are reserved for lower-income households as well as denser, European-style urban living can do a lot of good to integrate the city.
Bowser must not waste the healing opportunity that has been put in front of her.
The odds for her success are good. There is a large pool of very competent African-American city managers and administrators. As a group, they should finally be able to cut through the long-lasting rent-seeking mentality that perversely undermined the district's black population as a whole, while it benefitted a few of them very handsomely.
That battle will be won, or lost, over how well the district will do to address the crying needs of its younger African Americans. That battle, of course, is one that has to be fought and won in other big cities as well, whether in Chicago, Los Angeles or elsewhere.
More on this topic
Read previous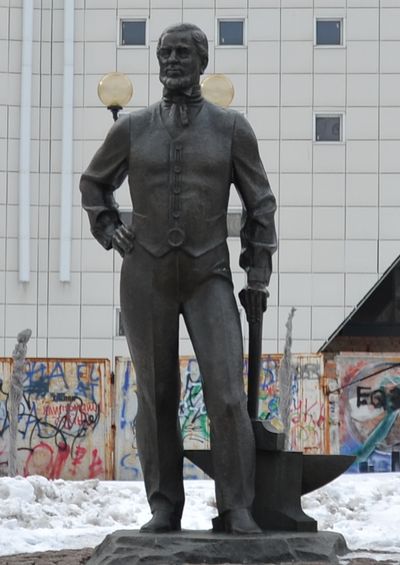 Donetsk: Better to Join the UK than Russia
April 6, 2014