Eric Zemmour: Hijacking Beethoven
How Eric Zemmour, a right-wing candidate for president in France, abuses the legacy of Ludwig van Beethoven for electoral purposes.
December 22, 2021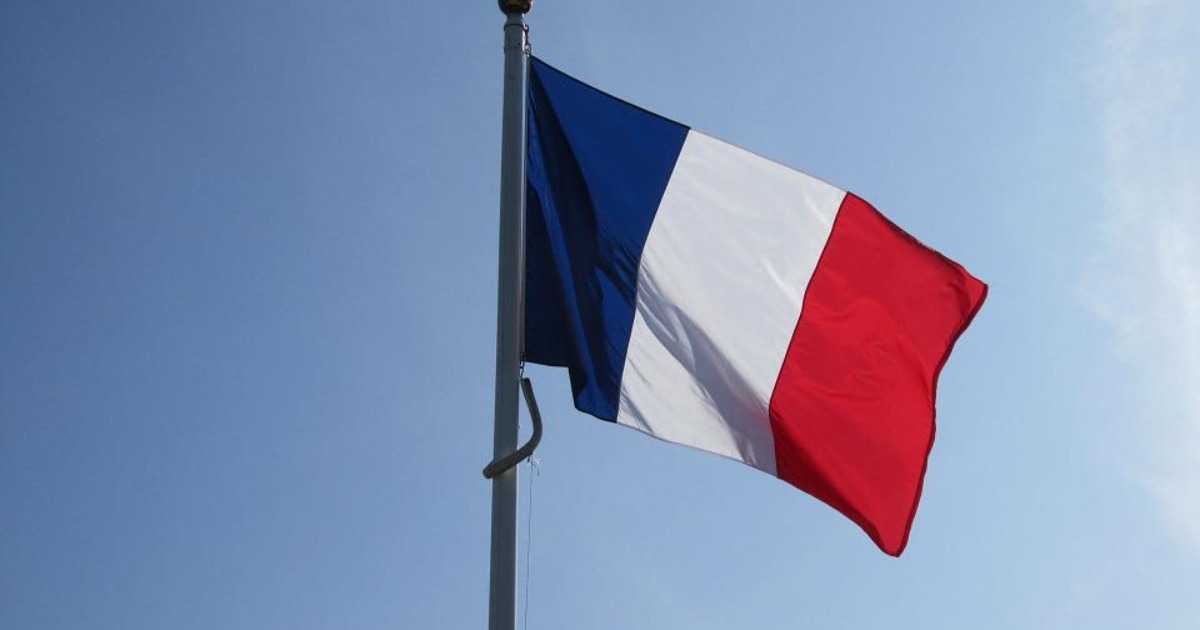 Eric Zemmour, the hard right-wing candidate, officially started his bid to be president of France with the oddest political campaign launch ever.
Zemmour's black and white world
In his launch video, he was sitting behind a 1940s era big black microphone reading out a text over images of a contemporary France beset by violence, arson, drug-dealing and attacks on police. All the images he used involved non-white people.
That segment stood in stark contrast to a 1950s style film showing white workers, white sportsmen, white singers, with clips of movies or pictures interwoven that showed Joan of Arc, Louis XIV, Napoleon, Charles de Gaulle. All images of a happy, rural, Catholic France.
Doomsday apostle
Zemmour read out his text stating France was disappearing under a tsunami of all things foreign – cars, iPhones and, above all, Muslims.
Manufacturing should be brought back to France from global sites worldwide and Europe should get out of France.
Hijacking Beethoven
But what was underpinning his weird rant, for all of its ten-minute in length, has not just the musical world up in arms. It was one of Beethoven's best-known pieces of music – the slow movement of the Seventh Symphony
Its underlying power speeds up and conveys a sense of urgency that Zemmour insists is needed to stop France from being "replaced" by alien forces, people and ideas.
Beethoven and Napoleon: The close-up history
To put it mildly, the choice of Beethoven as his musical witness is downright bizarre. Zemmour boasts in his video that France once conquered Europe and then the world and that this past glory must be recovered.
Beethoven was well aware of France as conqueror. He admired the French revolution and the creation of the first major Republic on European soil since the days of early Rome.
Beethoven, the republican
Beethoven was a republican by heart and vehemently opposed to the false privileges of the aristocracy. (He famously opined at some point that there were many princes and nobles, but that the world only had one Beethoven!)
Given his courageous stance at the time, Beethoven supported the French citizen armies who rallied to defend the Republic as the monarchies of England, Austria and Germany sought to crush the French revolution.
Beethoven, the principled man: Disowning Napoleon
And he admired the brilliant young French general, Napoleon, whose fast-moving armies and brilliant use of artillery defeated the counter-revolutionary forces which the English king and continental monarchs launched against France.
But Beethoven became quickly dismayed as Napoleon proclaimed himself Emperor and started deploying his armies not to defend republican virtue, but as a classic force to conquer and occupy neighboring countries and regions and place them under the rule of the French nation.
Beethoven's Third Symphony, the Eroica, was originally dedicated to Napoleon when first performed in 1803. Later on, Beethoven removed the dedication as he decided that Napoleon had turned into just another power-hungry autocrat.
Europe's musical peace symbol
Beethoven's Ninth Symphony, with its final "Ode to Joy" calling for "all men to become brothers," is, of course, the adopted anthem of those who want a Europe not based on nationalism and xenophobia.
That is the same European Union which, in the eyes of Zemmour, is an abomination. Meanwhile, Zemmour worships Napoleonic national glory and conquest of foreigners as a perfect representation of France's greatness.
The musicological context
Of course, anyone can help themselves to any music Beethoven wrote. But it is hard to see Beethoven approving of any of the ultra-reactionary and military conquests Zemmour endorses.
Remember that the Seventh Symphony was first played in 1813 – to Bavarian soldiers who had been wounded in the Battle of Hanau which, as it happens to be, marked the end of Napoleon's conquest of central Germany.
This was the final nail in his coffin – i.e., his retreat back into France, after his Russian and Spanish campaigns of colonial conquest had ended in failure.
Conclusion
It is always tricky to cite the political views held by anyone two centuries ago, but most readings of Beethoven concur that he supported the Enlightenment values of reason, liberty of expression and radical republicanism.
After an early admiration of Napoleon, Beethoven rejected the nationalist expansionism and conquests of the French leader who crowned himself Emperor in 1805.
Thankfully, purloining Beethoven for his background music has not helped Zemmour. At the beginning of November, one in five French voters backed him to be president.
Today, since launching his candidacy with background music from Beethoven, his polls rating have slumped to 12%. Few in France see him any longer as a serious national politician, let alone a potential president.
It is probably safe to say that Beethoven would approve this slow evaporation of one of the ugliest, most nationalist, most racist French political figures to have emerged in recent years.
More on this topic