How Europe Sidelines Itself in World Politics
Reflections on leading European nations in deep domestic trouble, including a Germany that apparently can only think of itself.
October 25, 2022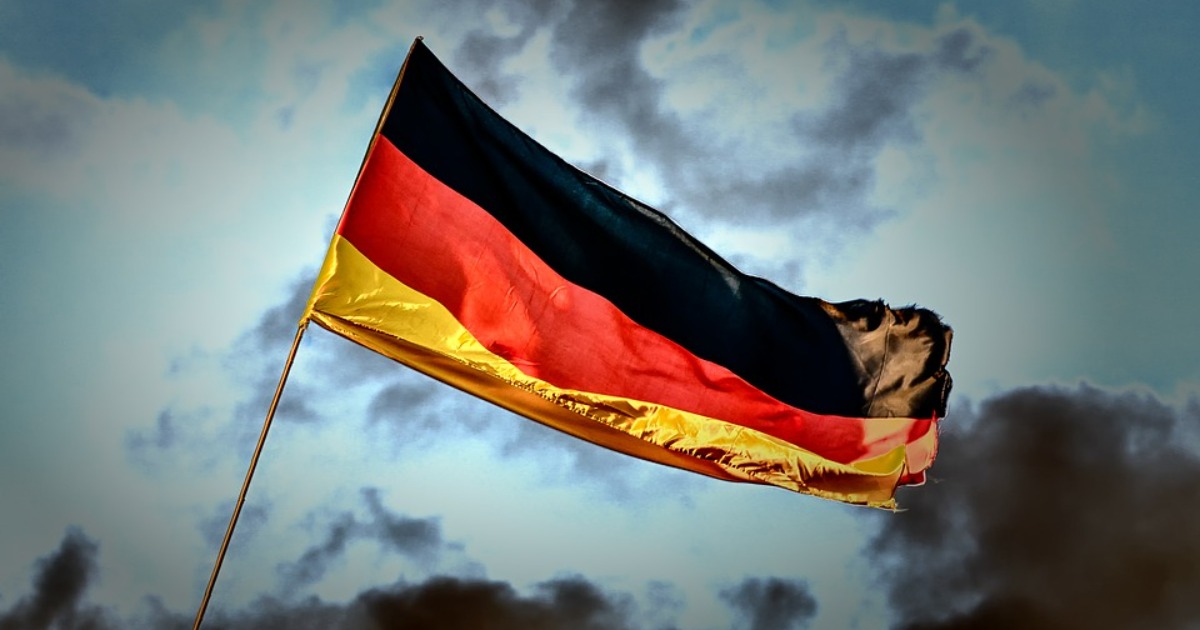 In the run-up to the Bali G20 summit, virtually all key European countries seem to be on track to sideline themselves from playing a role in world politics.
Italy off the rails
First off, Italy. The country is now led by Prime Minister Giorgia Meloni, whose "Fratelli" party has fascist roots.
She heads a government in Rome in which Silvio Berlusconi ominously boasts of his friendship with Putin ("He sent me 20 bottles of vodka for my birthday and a very sweet letter").
The UK off the rails
Meanwhile, Britain is beset by an unprecedented wave of political dilettantism. It is still suffering from its Brexit adventure and seems incapable of finding a productive way out of its self-made box.
The pound has been tanking, the housing crisis festers – but Liz Truss, the exceedingly short-time prime minister, must be lauded for her financial acumen. She will receive a pension of £115,000 a year for the rest of her life!
France off the rails
In France, Emmanuel Macron is being ground down between left- and right-wing populists.
They are busying themselves once again mobilizing "popular fronts" – a troublesome political concept in 20th century French history against all sorts of things.
The protests are directed at the high cost of living, the rich and capitalism itself. The people's anger is still directed at the bad king – aka the French state.
Emmanuel Macron, for his part, seems to be losing his appetite for governing and reform. He also senses the shift of the center of political power – and, remarkably, dynamism – more toward Eastern Europe.
Macron is also understandably frustrated that Germany continues to give his European initiatives the cold shoulder.
That this is done under the auspices of a German government led by the SPD, which has previously always stated that it is keen on partnering with France, only further aggravates Macron's frustration.
And, of course, Macron also knows that he himself is primarily addressing national interests.
One of the more unsavory ways in which this manifests itself is Macron blithely buying new uranium fuel rods from Russia. That completely undermines his self-portrayal as the master strategist of Europe.
And Germany?
Germany apparently can only think of itself. For starters, it does not really want to atone for the consequences of its disastrous policy toward Russia. Next, it is undermining common European interests with its €200 billion domestic bailout program.
In addition, with its spending power, it is driving up prices on the international gas markets via panic buying.
It also refuses to stabilize electricity prices in Europe by not exhausting all possible energy sources to provide relief on the supply side.
Imposing a troika regime on Germany?
Given all those forms of misbehavior, it would not be undeserved if Brussels were to provide the German government with a troika that would dictate a few conditions to the Chancellor's Office.
Specifically, Brussels ought to be empowered to impose joint management mechanisms to deal with the energy shortage that was mainly caused by Berlin.
The premature shutdown of Germany's nuclear and coal-fired power plants, for example, was more than a flight of fancy. It was completely irresponsible.
German policymakers mistake an intense desire – the ability to meet its rapidly growing energy needs through the massive addition of renewables – for an imagined reality that the brave new world is here.
In reality, there is still a massive shortfall of renewable energy. It currently covers only 16% of the country's primary energy needs.
An EU at wits' end?
If Olaf Scholz does not moderate his ignorance and stubbornness very soon and if Emmanuel Macron does not overcome his pride and official fatigue, then "official" Europe may soon be in real trouble.
The unprecedented cancellation of the Franco-German Council of Ministers shortly before the G20 summit was a worrisome sign. Mr. Scholz's announced trip to China brings considerable risks.
There is a real danger that the German chancellor – whose footing in international affairs is anything but solid – ends up mostly acting as a lobbyist for Germany's special business interests.
Even the slightest impression that Scholz, while in China, is not acting as a European statesman (and hence in the interests of all 27 member states) would further hollow out Germany's standing as a leader in Europe.
Scholz in China
How Scholz performs during his visit to Beijing at this significant moment in world history when China effectively has itself another emperor matters greatly.
But who knows. Maybe, after John Adams' "Nixon in China" there will be "Scholz in China" – stuff that has what it takes to become an opera. A little heroic story. Or a bitter satire.
More on this topic