Illustrations of U.S. interventionism
The West can't blame China for its aggressive stance and whitewash its own imperialism.
December 15, 2016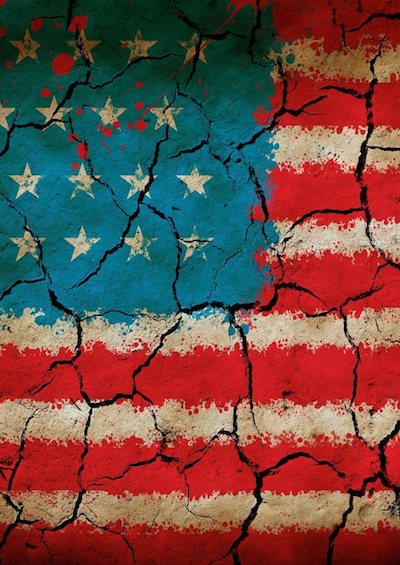 Credit: Piotr Krzeslak- Shutterstock.com
1. Intervention in Iran
In 1953, the democratically elected Prime Minister of Iran, Mohammad Mosadegh was overthrown by a coup orchestrated with the U.S. government, following which Washington imposed the rule of the Shah Reza Pahlavi whose secret police, SAVAC, was notorious for its extreme brutality.
While the United States has brought immense pressure in Tehran for its nuclear program, there is one important point that always gets conveniently overlooked today.
During the Shah years, it was the United States, in connivance with Israel, that provided technological assistance to build up Iran's nuclear capability.
2. Vietnam war
Arguably the most heinous illustration of Pax Americana imperialism was the Vietnam War which involved huge numbers of deaths, including civilians and many children, the use of chemical warfare (napalm), massacres (My Lai), torture, widespread rape and the covert assassination of political leaders who got in the way, notably that of President Ngô Đình Diệm in November 1963.
3. Chile and Central America
American interventionist acts were not limited to the continent of Asia. In 1973, for example, the CIA participated in a coup in Chile that led to the death of President Salvador Allende.
In Central America, U.S. military invasions have been legend, including that of the Dominican Republic in 1965 and the invasion of Grenada under Ronald Reagan in 1983.
4. Washington's "rule-based" order
In its rhetoric to/about China, Washington is prone to insist on a "rules-based" order. It has, for example, chastised Beijing for failing to adhere to the decision of UNCLOS (United Nations Convention on the Law of the Seas) in respect to the contention between the Philippines and China in the South China Sea.
That can appear somewhat rich given that the United States has refused even to join UNCLOS and that it could be said to have set an example for China in its rejection of a 1986 International Court of Justice ruling against United States support for rebels in Nicaragua.
More on this topic
Takeaways