India: How to Deal With Rape?
India's criminal justice system needs an overhaul. Politicians need to do far more than give in to populist impulses.
June 24, 2018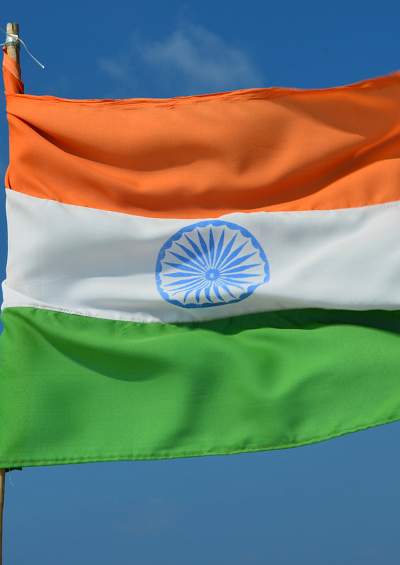 Credit: Sanyam Bahga - www.flickr.com
It was in December 2012 that India woke up to the news of the brutal gangrape and murder of a young girl in the national capital.
The Nirbhaya case was not only an inhumane act of brutality that shook the moral foundations of the nation. It also sparked a heated debate never witnessed before in our collective memory.
The public outcry over the incident led to the adoption of the Criminal Law (Amendment) Act, 2013 which created several new laws. It amended the Indian Penal Code, the Code of Criminal Procedure and the Indian Evidence Act. It also created several fast-track courts to deal with rape cases.
Furthermore, a gender-neutral Protection of Children from Sexual Offenses (POSCO) Act was also enacted in 2012. Its goal is to protect children from sexual abuse, which is important given that more than half of Indian children face sexual abuse in some form.
An ongoing problem
Recently, India has once again been haunted by a spate of brutal rape cases. They once again highlight the failure of its criminal justice system and society as a whole to effectively address the issue of violence against women and children.
In January 2018, the abduction, torture, gangrape and finally murder of an eight-year old girl from a minority community in Jammu Kashmir led to a nationwide outcry for swifter and stringent justice.
Reacting to the incident, the government of India, in an attempt to demonstrate its seriousness and to quell the public turmoil, hastily passed the Criminal Law Amendment Ordinance, 2018 (amending all abovementioned laws). The new ordinance now provides for harsher punishments for rape. It also introduced the death penalty in cases of rape against a minor girl (under 12 years).
Sometimes, it is tremendously difficult not to be moved by the angry sentiments of millions in India who have sought the death penalty for the rapists — particularly when one tries to fathom the brutality faced by the eight-year old girl.
Putting the cart before the horse
But has the government of India once again put the "cart before the horse" here?
Politically, one of the reasons behind the government's deliberate haste are the general elections looming in 2019. It obviously responded to populist instincts.
However, one of the biggest myths still in India is that the death penalty is the most suitable deterrent for heinous crimes such as rape and murder.
The real problem lies elsewhere. India has a dismal conviction rate (around 20%) for rape cases. Worse, it is on a downward trend as compared to the 1970s.
What we need in India is "inevitability of punishment." It could be achieved through a better justice delivery system and effective law enforcement system – apart from a radical shift in cultural awareness with regard to gender norms.
Patriarchal India
Reporting of rape cases remain a challenge in conservative and patriarchal India. At the same time, in over 90% of cases, the perpetrator is known to the victim, whether as a family member, a close relative or extended family friends.
In such cases, there is generally a "hush-up" by the family. In the worst cases, the victims are threatened with violence, alienations, blackmail or victim shaming.
Furthermore, in cases where the perpetrators are the sole-male breadwinners of the family, sentencing someone to death can be very difficult for courts.
Finally, the statutory imposition of the death penalty in rape cases can be extremely detrimental for the victims. The rapists may end up killing the victims to cover up their crime.
A holistic overhaul of India's criminal justice system would include more fast tracked courts, a trained and empathetical police force, more social support, better reporting mechanisms and a paradigm shift in our cultural predilections.
Indian policy makers have to address the inherent patriarchy in the country's cultural and societal norms. Specifically, how gender roles and sexuality are perceived and taught will be key to the treatment of women – and India has a long way to go.
The importance of sex education
Take sex education. Sex education in India is rudimentary at best. They are mainly lessons in human reproduction masquerading as sex education. Children from a young age are not taught about the pleasures and dangers of sex.
What is needed is not just sex education, but sexuality education like in the Netherlands – where children from a young age (4-5 years) are made aware of the boundaries of their sexuality and relationships — what is appropriate and what is not.
This type of education must also be gender neutral and not segregated, as victims have no gender, and boys are sometimes equally at risk.
For the moment, it looks like short-sighted political convenience has once again trumped real discourse on real issues affecting real people in India.
More on this topic