International Women's Day: 100 More Years to Parity?
The overall gender gap and the political representation gap specifically is still a century from closing at the current pace.
March 14, 2018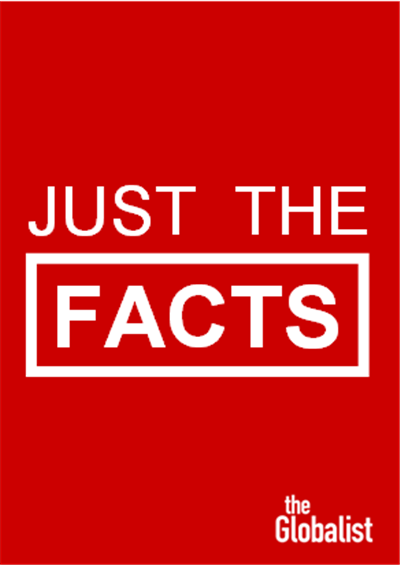 1. The global gender gap between men and women across all categories – education, economics, politics and health – could reach parity in 100 years.
2. This projection come from the World Economic Forum's 2017 report, if the gap continues to close at the same rate as it has since 2006.
3. Coincidentally, closing the gender gap with regard to political empowerment will take nearly as long as closing the overall gender gap – 99 more years.
International Women's Day: What Really Matters. A "Just The Facts" Series
4. Even though these improvements improve countries' future prospects, there are political figures and parties who seek to undermine, halt or even reverse the progress made.
5. They oppose even the recent gains for economic, educational, political and social inclusion of women – imperfect as that still is.
6. This political gender gap tracks the percentage of women in national parliaments and governments, as well as years of leadership by a woman politician in the given country's top job.
7. The United States ranks toward the lower end of the scale in political empowerment (96th place, out of 144 countries).
8. The U.S. Congress still includes relatively few women as members (around 20%) and the Trump cabinet only has three women serving as cabinet secretaries. The United States also has never elected a woman president.
9. Iceland has the narrowest overall gender gap, while Yemen has the widest. (They also rank as the first and last for political empowerment).
10. Four Nordic countries make the top five, with Rwanda ranked fourth. The sixth through 10th places go to Nicaragua, Slovenia, Ireland, New Zealand and the Philippines.
Sources: World Economic Forum, The Globalist Research Center
More on this topic
Takeaways