Is AI Creating Your Food and Drink?
How artificial intelligence is being utilized to monitor crop production and design food and drink products – and a very refreshing recipe for Nimbu soda.
July 1, 2023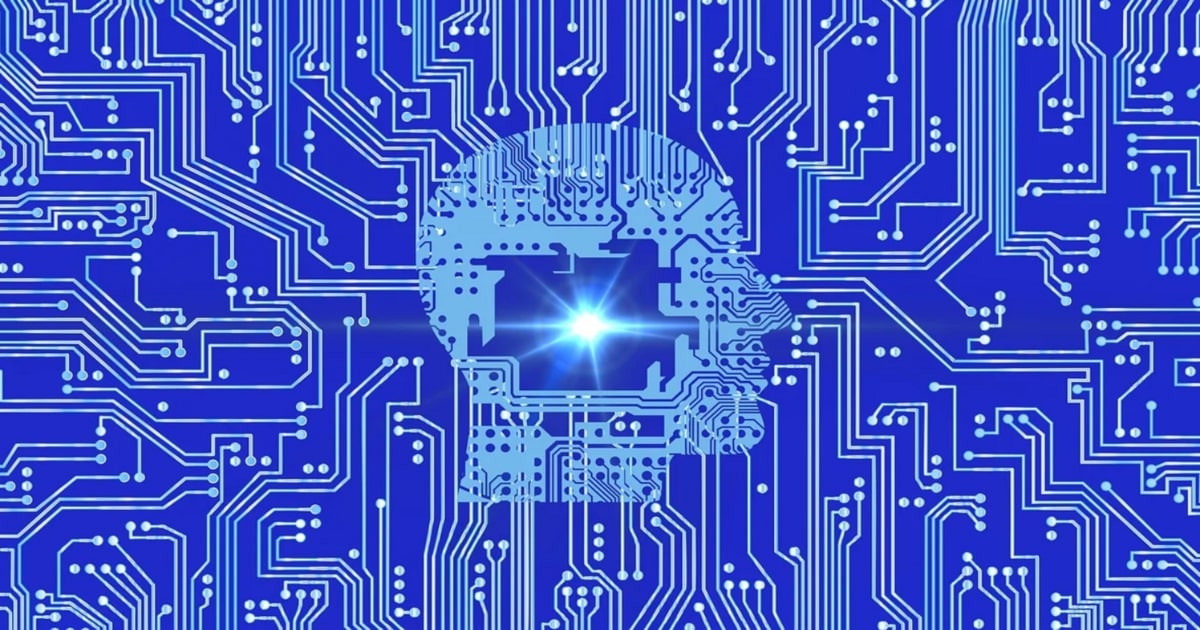 This could well be a picture of your local farmer. Not an individual you could cosily chat with over the gate, as you might be accustomed to doing if you live in the countryside. A bucolic selfie with this? Unlikely.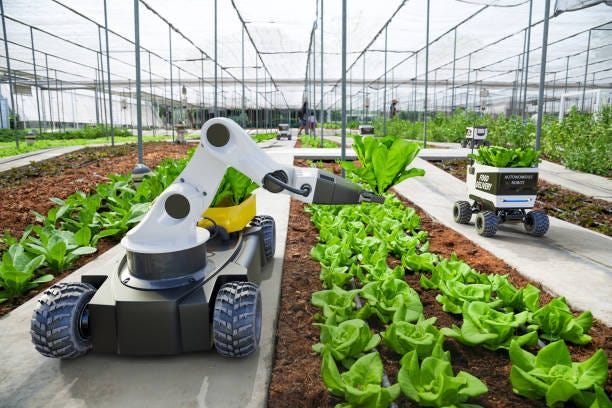 If developments proceed as "Big Food" hopes they will, flesh-and-blood individuals to exchange pleasantries with as you stop at a farm shop for your weekly supply of produce will be rare. Nor will there be many farm shops remaining, either.
Enter Artificial Intelligence
These robots are the least of it. Automated crop production is already so last century. Today, as in almost every other sphere, it is all about Artificial Intelligence (AI).
If you are in any doubt, AI has invaded the food world. A give-away is the word "optimizing" – a popular slogan among those promoting any development in the food industry.
Members of the global food production community do not consider AI as an existential threat but, according to Puneet Mishra, researcher at Wagheningen University and Research in the Netherlands, "We can use it to our own benefit and do tasks that were not possible beforehand."
The planting of lettuces by robots is too elementary, I imagine, to qualify as cutting edge. Now, it is all about the deployment of AI to grow food with even fewer resources. Those resources presumably include people – a costly bunch. And when is development not about money?
The GM crop precedent
Legislation to protect producers and consumers too often ignored in new "improvements" could be vital. I remember its creators' argument that GM would provide super-crops to feed the hungry, especially in the developing world.
Then they fitted their GM seeds with a terminator gene to prevent grains from being harvested by farmers (small and large) for future sowing. Each new GM crop required a new licencing agreement and payment to its proprietary owners.
After several abundant crops, a proprietary fertilizer was also required to restore heavily depleted soil before new crops could flourish.
An unstoppable trend?
AI in agriculture and food industries may not yet be as far forward as it is in the financial, media, medical and other commercial sectors. But the effort to generate, collect, combine and apply AI data is increasing.
The Autonomous Greenhouses project uses AI to train robots to identify varieties of crops and growing situations to reduce energy use and labor costs. While the former is desirable, the latter commonly seems to be a euphemism for eliminating human labor entirely.
AI is working particularly effectively in the chocolate industry. According to Mishra, "manufacturing chocolate through the use of sensors, and then combining data from these sensors with AI, (We) then take control of the process and optimize it to make it more efficient."
This particular "optimizing" aim is to achieve "quality and consistency," which they must have concluded is less well done by humans.
Swiss drinks company Vivi Kola, named after the kola soda it invented in 1938, has thoroughly embraced AI. It has just produced a new soda, the recipe of which was entirely created by ChatGPT.
All on its own little self, the AI came up with a mixture of juice from the Haskap berry (also known as the honey berry, a type of edible blue honeysuckle), lime juice, chicory root powder, cane sugar and water.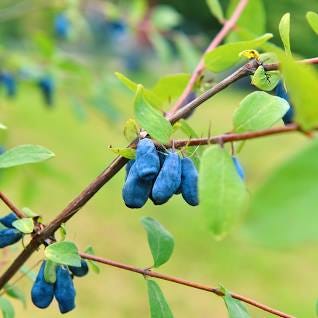 Shaken and stirred
I am a little shaken, if not deeply stirred. How is it possible that AI can invent a drink that tastes nice, is vegan, has health benefits and is processed from the juice of a berry that I (for one) have never heard of. And it only took it two days.
How it did this is actually extremely simple. The creative team merely asked ChatGPT to develop a vegan concoction from ingredients with known health benefits. Alexa's elixir? It settled on its chosen ingredients because they are full of antioxidants, can strengthen the immune system, promote a healthy gut and stimulate digestion. Vivi Kola's researchers may well be putting themselves out of a job.
So far, they have expressed only amazement that ChatGPT could be so effective so fast. ChatGPT even produced its own pitch: "Haskap berries are known for their high antioxidant content, which helps to reduce inflammation and protect against cell damage," it began – and continued in similar persuasive vein with a plug for each of the ingredients individually.
Who needs humans?
The Vivi Kola production team, having put them all together to make the drink, then asked ChatGPT what to call it. It proposed Vivi-Life, Tron, Best, Fuel, Tide, Luxe, Plex, Tone and Nova. The team went for "Vivi Nova."
ChatGPT confirmed it was tickled pink. "Great choice!" it said, though how its views were conveyed is not revealed. Perhaps it raised a celebratory glass of Vivi Nova. To emphasize its enthusiasm, it continued, "Vivi Nova is a catchy and unique brand name that could potentially attract customers who are interested in trying a healthy and refreshing craft soda." Vivi Kola's marketing department may also be in the line for jobs elsewhere.
Its design department, too. AI bot Midjourney with 3D creation tool Unreal Engine were asked to provide visuals. They took the frankly dull picture of the haskap berry (in the photo above) and, clearly au fait with current trends in design, came up with a futuristic illustration that is now Vivi Nova's label. Would "untouched by human hands" make an appealing sales slogan?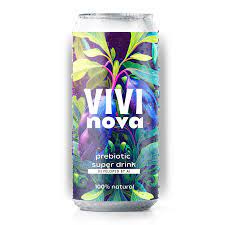 The benefits of Nimbu soda
Anyone who has travelled through India or other nations where temperatures soar in summer will know the benefits of a salty lime soda. Nimbu soda, as it is known in India, is sold on the streets from metal carts tottering under pyramids of limes and canisters of iced water.
A generous pinch of black salt is key to slaking the thirst. Foreign travellers concerned about the safety of water head to where it's sold not with water but with chilled cans of 7Up, Sprite or fizzy lemonade. Nimbu soda lowers body heat almost instantly in whatever country you are spending your summer.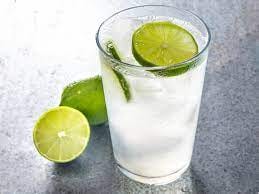 Ingredients
30ml/2 tablespoons fresh lime juice from 1 fat lime
¼-½ teaspoon salt to taste (kala namak, or black salt for authenticity but regular is fine)
1 tablespoon sugar
Ice cubes
330ml/12 oz can cold 7Up, Sprite or soda or seltzer water
Recipe
Mix the first three ingredients together in a bowl and stir till the salt and sugar have dissolved. Personally, I think it benefits from more salt than you think you'll want, particularly if you're going to stretch the drink with a sweet soda.
Place a few ice cubes into a tall glass and pour the lime juice over, then top with cold soda or seltzer water, 7Up or Sprite and stir gently to incorporate.
More on this topic