Is Putin Destabilizing or Uniting the West?
Putin is keen on inciting "hybrid attacks" against the West to de-stabilize it. He may well end up inadvertently stabilizing it.
December 16, 2021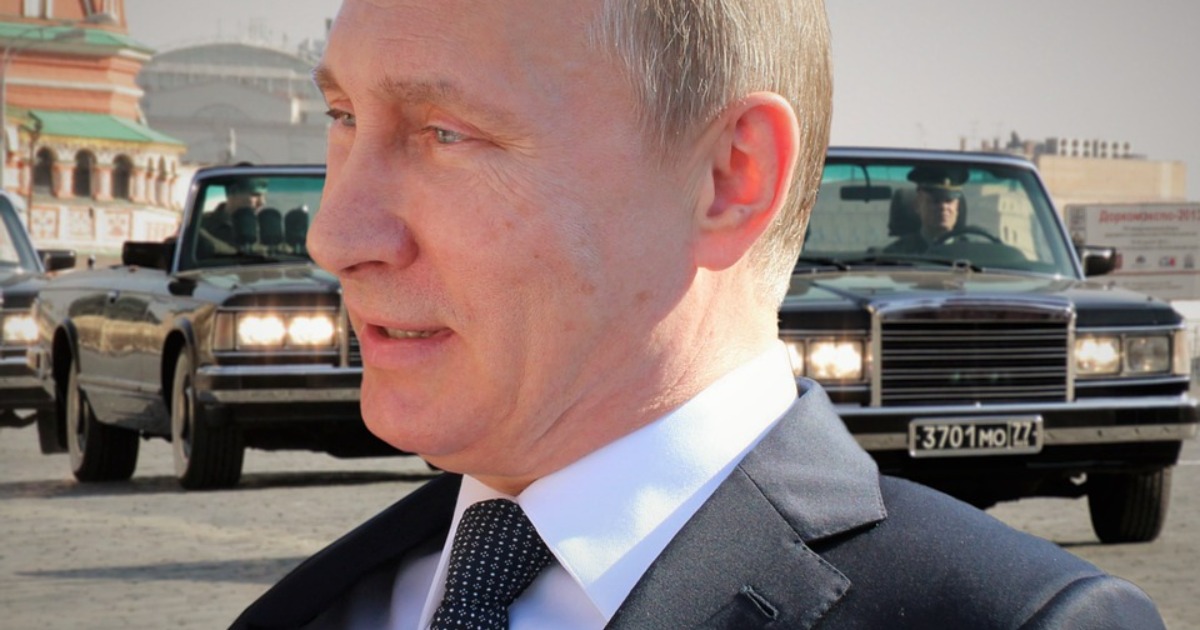 Tensions are rising in Eastern Europe today. Belarusian President Alexandre Lukashenko and Russian President Vladimir Putin are trying to execute a "pincer" movement.
Putin, the mastermind?
Lukashenko engages in "hybrid warfare" by provoking an immigration crisis on Poland's border. Russia is pursuing a worrisome troop buildup near the Ukrainian border.
Vladimir Putin has been accused by the United States and the European Union of orchestrating both schemes.
Russia's strategic objectives
Regionally, Russia seeks to maintain its dominance in its so-called "sphere of influence" and diminish Western influence, both inside and around Russia.
Internationally, it is to establish a more "multipolar" world order, but only in the sense that Russia and China are free to manage their own respective spheres of privileged interests.
The goal is to push back the United States and make sure that liberal democracy is no longer seen by many nations around the globe as the dominant paradigm.
Autocrats yearning for their own unlimited freedom to rule
In this world, autocrats are not just free to govern their own lands without scrutiny from the West.
Their goal is to eliminate, as much as possible, any domestic pressure for change. Which is why it is so important to these regimes to go to great lengths to disqualify – often by absurd, but hyper-effective means – any domestic candidates standing for change.
Offensive goals beyond domestic borders
The other aim is to weaken the unity of the West from within by increasing polarization.
In order to try and achieve these goals, Russia often resorts to the use of "hybrid" attacks to de-stabilize the EU and the U.S. through information warfare and cyber-attacks.
The expectation is that this would lead to relative gains for Russia in its desire for a shift in world power dynamics and norms.
Ukraine as a test case
As an overall trend, since April of this year, the Russians have been augmenting their troop presence near their border with Ukraine.
The current augmentation of troops is a tactical signal from Russia to remind Ukraine and the West that Russia holds escalation dominance in the region.
This tactic is meant to instill fear in the hopes that Ukraine and its Western partners re-assess their risk calculus before acting in a way that would aggravate Russia.
But it is also a clear sign of the desperation of a Russia that has lost the friendship or alliance of virtually all the former Soviet Union's constituent parts, except for Belarus.
Neutrality for Ukraine?
In its desperation and near complete lack of being a power that attracts others in any natural or values-based form, such as the pursuit of freedom, Russia wants a neutral Ukraine.
Conditioned by its own national psyche to conceive of itself only in terms of encirclement, Russia will go to great lengths to try and achieve that aim.
Putin's simple assumption
Putin's calculus is based on a simple assumption: the West will only go so far to support Ukraine.
From Putin's vantage point, the next few months are a unique moment to act, mainly due to Europe's energy crunch and his assuming the unlikelihood to impose further sanctions on Russia.
However, what must at this stage be considered irrational acts of imperialism would have very little popular domestic support, especially considering the declining living standards in the last decade.
Putin's legacy at home
Inside Russia, Putin is known and widely respected for having restored what is considered Russia's "greatness" both at home and abroad, by standing up to the West in the name of its foreign and domestic policy priorities.
Viewed in that context, going to war with Ukraine for no apparent reason aside from imperial ambitions would hamper rather than bolster Putin's legacy.
Is Putin destabilizing or uniting the West?
While Putin may be a mastermind at inciting "hybrid attacks" against the West to de-stabilize it and weaken it from within, Russia's military buildup may well lead to further escalation between the East and the West.
The West's best defense against such "hybrid attacks" would be to build better societal resilience.
Growing political will in Europe
Indications are that this is precisely what is happening. There is growing political will – not least symbolized by a new, more determined German foreign minister – to stand up on behalf of the EU and its core values.
That is an important step in the EU stopping to allow itself to be such an easy target for Putin and Lukashenko.
In all likelihood, the autocratic pair in Europe's east did not count on their highly transparent – and ultimately desperate – actions ending up strengthening the EU consensus on borders, fixing their asylum laws and building more societal resilience to de-stabilizing propaganda.
Conclusion
While future relations with Russia will continue to be filled with various forms of hybrid attacks, military disasters will only occur as a result of escalation and miscalculation. Both parties have a responsibility to try and avoid this fate at all costs.
More on this topic