Johnson's and Macron's Uncertain Political Futures
Underneath the clichés of the eternal rivalry between France and England, Boris Johnson and Emmanuel Macron are closer than most people would believe.
June 22, 2021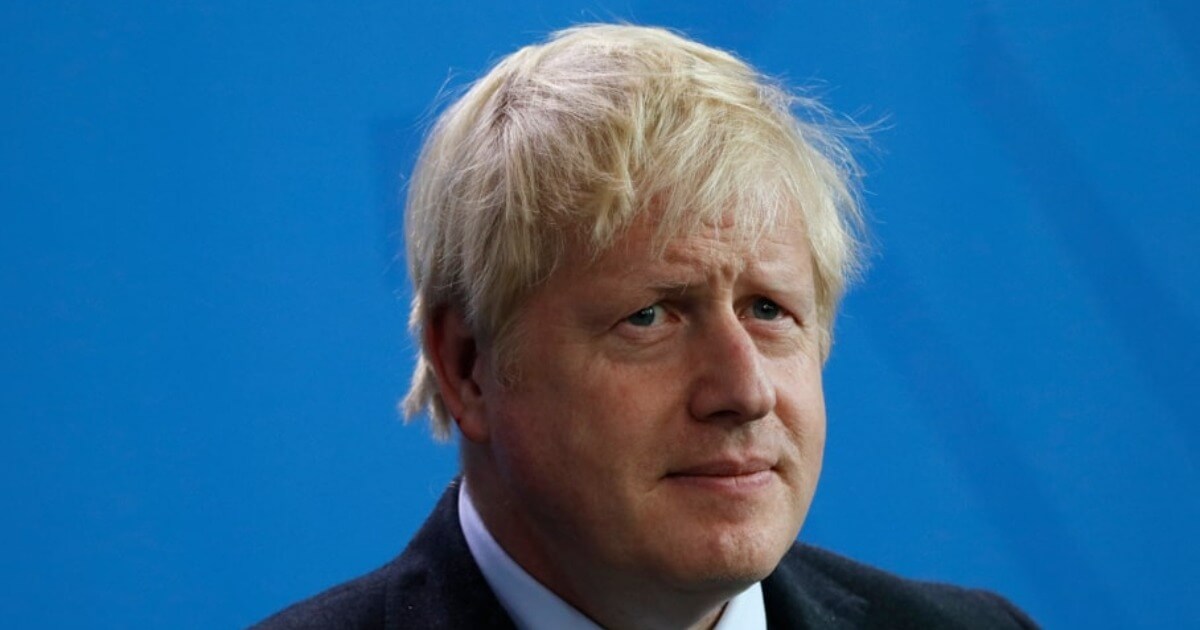 The voters of Europe are bored, irritated and inclined to give their leaders a kicking.
France's Emmanuel Macron and England's Boris Johnson, who are Europe's two dominant leaders now that Angela Merkel is stepping down, just got quite a taste of that.
Johnson's and Macron's political fortunes
First, English voters inflicted a humiliating defeat on Boris Johnson in a single by-election for safe Tory seat.
A few days later, on June 20, Emmanuel Macron's LREM party was relegated to fifth place, with just 11% of the votes, in elections for France's 13 regional governments.
Neither election was central to the way France or Britain is governed. French regions are the least important level of elected government in France. Losing one Tory MP does not alter Johnson's supremacy of the House of Commons.
Yet, both results reveal weaknesses in both men. At the same time, there are remarkable similarities between the two men.
This is so despite the fact that in Paris or London to equate Macron and Johnson would be seen as an insult in both nations.
The UK wrap on Macron
Macron is seen in London as a quasi-federal Europhile who wants to equip the European Union with "strategic autonomy."
He is also assigned a Hamiltonian facility of borrowing money and issuing bonds, coddling Russia and China, while paying lip service to Joe Biden's declaration "America is Back." Macron actually wants Europe, under French leadership, to be a world player.
The French wrap on Johnson
Meanwhile, Boris Johnson is seen in Paris as the cynical clown who ran a 25-year campaign of lies against the EU that first culminated in the Brexit win in 2016 and then went on to outmaneuver the old guard Tory leadership.
Johnson has attacked France on matters ranging from its poorly handled vaccination program to Macron's insistence that Johnson obey EU rules on Northern Ireland.
He even sent the Royal Navy to threaten a new Battle of Trafalgar against French fishing boats seeking to keep fishing in the waters of the Channel where they had fished for centuries.
Looking beyond the clichés
But underneath the clichés of the eternal rivalry between France and England, the two men are more similar than it appears.
Both are outsiders who stormed their respective political establishments. Macron had to create a new party, LREM, to stand candidates in the National Assembly elections after he won the Elysée in June 2017.
Creating a new model for the Conservative Party
Johnson rose during an insurgency campaign, during which he ruthlessly expelled MPs from long-serving Tory political families like Winston Churchill's grandson, Nicholas Soames, or Dominic Grieve, a former Cabinet Minister whose father was a long-serving Tory MP.
In their place, Johnson has promoted hard-line anti-Europeans who clamor for more action against Brussels and especially France.
Two sets of nodding dogs
Macron's ministers are mostly political neophytes. They tend to faithfully echo his every word and change of line.
Johnson's cabinet members are known in London political circles as "the nodding dogs." The longstanding tradition of collective cabinet rule in Westminister has been replaced by Johnson by sycophancy.
Thin on ideology
Both men are thin on ideology, although Macron in his own writings is quite long on political philosophy.
Johnson has stolen most center-left economic thinking as he proclaims new investment in poorer regions or the return of UK industrial jobs long lost to globalization.
Both men feature identical mantras on the need for start-ups, AI and electric batteries. They also pay the same lip-service to climate change.
United on fending off Turkey
There is an interesting parallel in their view on Turkey. Johnson won the Brexit referendum in 2016 by claiming – untruthfully – that Turkey's 80 million inhabitants were about to join the EU and thus would be able to travel, work, live in Britain.
Macron has turned himself into the EU's No. 1 opponent of Turkey and its authoritarian aggressive Islamist president Erdogan.
Macron's electoral worries
Macron has to worry that his preferred candidate in next year's presidential election will actually not be Marine Le Pen.
French voters are apparently quite bored with her and see no politicians of substance in her extreme party who could be imagined holding responsible government posts.
The politicians who are on the upswing in France are the ex-ministers from the Sarkozy era, which lasted from 2007 to 2012.
While Sarkozy himself is on trial for illegal campaign financing and faces a possible prison sentence, some of his more competent ministers like Xavier Bertrand, Valerie Pecresse and Laurent Wauquiez have been running French regions successfully.
They were rewarded in the recent round of regional polls.
If they can agree – and that is far from certain – on a single center-right candidate next spring, that person — he or she — could beat Marine Le Pen to face off with Macron in the second round.
Many French voters, including those on the left, want to get their revenge of Macron. For that reason, they may well be prepared to vote for a classic center-right politician.
Johnson's political worries
While Boris Johnson does not have to face a general election in the UK until 2024, he does have to worry about a lot of so-called tactical voting, where the other parties agree to support the strongest non-Tory candidate in each race. While that is hard to pull off, frustration with Johnson is such that this may happen.
It is not the Labour Party or its leader Sir Keir Starmer who is doing well, but the ABB (=anybody but Boris) party.
In part, his way of "managing" the Tories is reflected there is new enthusiasm for other parties like the Liberal Democrats, the Greens or nationalist parties in Scotland and Wales.
It is thus easy to see a House of Commons where Johnson's majority is gone. Just remember that back in 1987, Margaret Thatcher had a bigger Commons majority than Johnson does today.
Three years later, she was out of power, as she misread the political mood of the nation and the Conservative Party.
Conclusion
Boris Johnson and Emmanuel Macron thus face uncertain political futures. They pretend to be frères ennemis – i.e., brothers of sorts who hate each other.
In reality, both men are opportunists with many similarities who have taken English and French politics for a ride. But for how long?
More on this topic