Countries with 50 Million Native Speakers Each
More than 20 languages are spoken as a first language by 50 million or more people.
January 1, 2018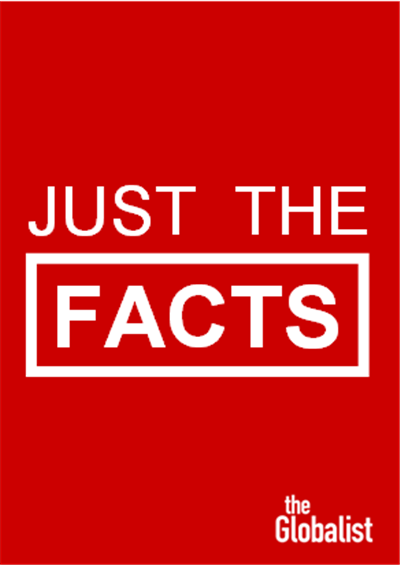 1. Twenty-three languages are spoken as a first language by at least 50 million people each.
2. The largest is the "macrolanguage" of Chinese – spoken natively by 1.2 billion people across Asia.
3. However, Chinese is a tonal language, where pronunciation changes the meaning of the word. Thus, regional dialects are essentially their own sub-language.
First Languages: A "Just The Facts" Series
4. Within Chinese, there are 848 million native Mandarin dialect speakers (the official language of mainland China and Taiwan).
5. There are also 77 million Wu speakers (centered on Shanghai).
6. 62 million people in Hong Kong, Macau, Guangzhou and among ethnically Chinese populations in Southeast Asia speak Cantonese.
7. There are many other smaller Chinese dialects as well.
8. Apart from mainland China, Taiwan and Hong Kong, the largest population of native Chinese speakers is found in Malaysia (5 million).
9. While Chinese dominates among the most commonly spoken first languages in the world, there are 22 others with at least 50 million native speakers.
10. The next largest is Spanish (399 million), which – like English – in the former colonies has long since eclipsed the number of speakers in the motherland.
11. Mexico has 103 million native Spanish speakers, for example, compared to Spain's 38 million.
12. Even the United States (including territories) has 38 million native Spanish speakers.
13. Third-ranked English has 335 million native speakers globally, Hindi has 260 million, Arabic has 242 million, Portuguese has 203 million.
14. In the 100-200 million range for native speaker count are Bengali with 189 million, Russian with 166 million and Japanese with 128 million.
15. The other fourteen languages with at least 50 million native speakers are:
• Lahnda (89 million)
• Javanese (84 million)
• German (78 million)
• Korean (77 million)
• French (76 million)
• Telugu (74 million)
• Marathi (72 million)
• Turkish (71 million)
• Tamil (69 million)
• Vietnamese (68 million)
• Urdu (64 million)
• Italian (64 million)
• Malay (61 million)
• Persian (57 million)
Sources: The Globalist Research Center, UNESCO, World Economic Forum
More on this topic
Takeaways