Moldova Tries to Break from Moscow's Grip
Moldova has made a serious effort to reform itself and break free from Moscow's sphere of influence. But it needs Western support.
February 23, 2019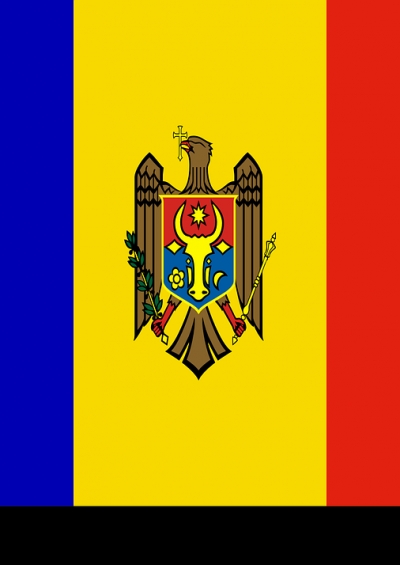 European Council President Donald Tusk declared this week in Kiev:
There can be no just Europe without an independent Ukraine. There can be no safe Europe without a safe Ukraine. To put it simply: There can be no Europe without Ukraine!
Tusk's warning should also apply to Moldova, Ukraine's neighbor to the southwest. The country has made a serious effort to reform itself and break free from Moscow's sphere of influence.
Probably precisely for that reason, the small country of just 3.7 million people got back into Moscow's crosshairs.
Russia has become especially active in the country in the run-up to Moldova's elections this coming Sunday for a new parliament. Little surprise then, that evidence of Russian interference is mounting.
The elections pit the current Prime Minister Pavel Filip's Democratic Party of Moldova (PDM), chaired by a controversial and nominally pro-EU tycoon Vladimir Plahotniuc, against the Moscow-leaning Party of Socialists (PSRM), led by current Moldovan President, Igor Dodon.
A win for Dodon's party would result in the control of both the presidency and prime minister's office for the pro-Russia camp. Two pro-European opposition parties, Action and Solidarity (PAS) and Dignity and Truth (PDA), will run as an electoral bloc, and pledged not to enter into a coalition with Plahotniuc or Dodon in case of a hung parliament.
Complex linguistic and political landscape
As with Ukraine, Moldova's political tensions reflect not only East-West great power competition, but also the country's complex linguistic and political landscape.
Various local elites exploit geopolitical tensions and local cleavages to use them to achieve their own political ends.
Indeed, the absence of the rule of law and good governance continues to pose as great a threat to Moldovan democracy as Russian interference, as can be witnessed in the ongoing control of the Transnistria region by Russian-backed separatists.
Moscow has long enjoyed outsized cultural and political influence in Moldova, which became part of the Soviet Union in the 1940s. Although less than 10% of Moldovans identify as ethnic Russians and use Russian as their primary tongue, a vast majority of the population is fluent in Russian.
This makes Kremlin state media a powerful propaganda tool. In an attempt to combat disinformation campaigns, the Moldovan parliament passed a law in January 2018 limiting rebroadcasts of television programs emanating from Moscow.
The Kremlin's tricks
The Kremlin, however, has other tricks up its sleeve. Last November, Dodon and Putin reached an agreement allowing Moldovan nationals in Russia to return home for the February election without jeopardizing their ability to return to Russia.
An estimated 500,000 Moldovans live and work in the Russian Federation, but only half are in the country legally.
These migrants naturally favor closer ties with Moscow. They also understand very clearly that their status in Russia may well depend on a victory for the Kremlin's preferred party. One PDM member estimated that the amnesty could result in up to 10% more votes for pro-Russia PSRM.
Moscow is also working to exploit cleavages within Moldova. 80% of the population speaks Moldovan or Romanian, which many consider to be just one language. 10% of Moldovans speak Russian and 4% Ukrainian.
In the autonomous region of Gagauzia, inhabitants speak a language closely related to Turkish, though they share other Moldovans' Orthodox faith. Bulgarian villages dot the southern countryside, where each dialect is difficult not only for a resident of Sofia to understand, but even for those in neighboring hamlets.
Many Moldovans believe that the very concept of a Moldovan identity was a cynical Soviet plot. Charles King put it best:
Nationality among the Moldovans has been a decidedly negotiable proposition … in a region where the mutability of cultural boundaries has been matched by the fluidity of political ones.
Historically weak institutions
Moscow has been able to take advantage of identity politics at a low cost thanks to historically weak local institutions.
In Gagauzia, pro-Russian sentiment runs very high – the republic held an unconstitutional referendum in 2014 in which 97% of voters came out against EU accession, and 99% in favor of independence were Moldova to "lose its sovereignty."
The ban on Russian broadcasts in Gagauzia is not enforced, and local politicians tout their Russian connections in order to solicit votes.
One opposition politician told the authors that current Gagauz President Irina Vlach enjoyed round the clock coverage from Russia's Channel One on election day – strange given Gagauzia only has a population of 150,000. "For years, we made a mistake not paying attention to Gagauzia," said another official in Chisinau, and Moldova is now paying the price.
Long before separatists appeared in Ukraine's Donbass, Russia backed Transnistria's brief war for independence from Moldova in 1992. One of Europe's first "frozen conflicts," Transnistria remains de-facto independent and outside Chisinau's control.
The unrecognized state is heavily dependent on Kremlin subsidies, especially through discounted gas supplies. Moscow continues to station "peacekeepers" on its soil, although the vast majority of the 1,500 troops are likely local.
Brain drain
While the "hot" conflict in eastern Ukraine and its "frozen" cousin in Transnistria are tangible manifestations of Russian aggression, Moscow stands to benefit even more from brain drain, lack of economic opportunity and endemic corruption.
Losing the country's youngest and most talented voters will ultimately play into the hands of the region's pro-Russia parties, who propagate a glorified Soviet past rather than a prosperous democratic future.
As President Tusk would also agree, there can be no safe Europe without a safe Moldova. But for that dream to become reality, a long and difficult road of internal reform lies ahead, and the first step will be to ensure that elections are free and fair, and devoid of outside interference.
Moldova's Western partners, still dealing with the fallout from outside interference in their own elections, might not have much to offer to Chisinau in the short run.
However, a concerted transatlantic strategy of building inclusive institutions, democratic capacity and a rules-based economy in Moldova would be a good start.
Editor's Note: This article was co-authored by Aykan Erdemir
More on this topic