Two-Percenters: The NATO Six
Which countries are within reach of Trump's demand on defense spending?
March 27, 2017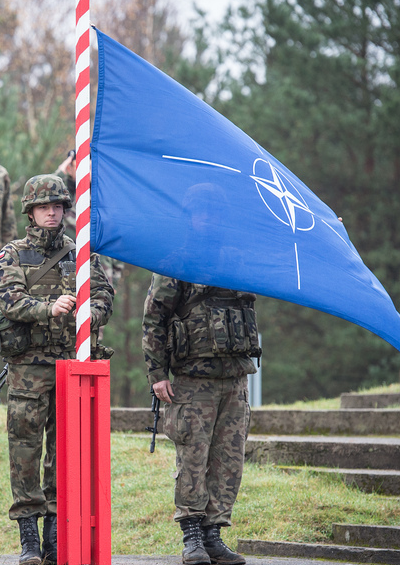 Credit: U.S. Army Europe Images - www.flickr.com
1. U.S. President Donald Trump has said NATO countries must "pay their fair share" – i.e., fulfill their 2014 pledge of 2% of GDP toward defense from each member by 2024.
2. Otherwise, as U.S. Defense Secretary James Mattis has told European leaders, America may "moderate its commitment to the alliance."
3. Only six NATO member countries spent nearly or more than 2% of their GDP on defense in 2016, according to the International Institute for Strategic Studies.
4. In addition to the United States (3.3%), Greece (2.4%) and Estonia (2.2%) are also already above the 2% target.
5. The United Kingdom was within reach at 1.98%, along with France at 1.9% and Poland – which had briefly surpassed 2% in 2015 due to a one-time aircraft purchase from the United States – at 1.9% in 2016.
6. Contrary to Greece, which has kept its spending as a share of GDP steady, NATO founding member Turkey has actually reduced its defense spending in recent years (down to 1.19%).
7. This is surprising, given that the country arguably has the largest active military engagement in progress of any NATO member except for the United States.
8. Turkey remains embroiled in air and ground operations in northern Syria and southeastern Turkey.
9. Italy currently spends just 1.2% of its GDP on defense – and, given the country's high debt level, the odds are very low that it would increase defense spending.
10. Canada spends 0.86% of its GDP on defense. Germany spends just 1.1% of its GDP on defense directly.
Sources: The Globalist Research Center, the International Institute for Strategic Studies, Reuters and UPI.
More on this topic
Takeaways