Putin's Pipedream and the Laws of Demography
What should the West do? Ukraine's tough cards fighting Putin, why Russian mothers worry and the proper lessons from German history.
February 23, 2022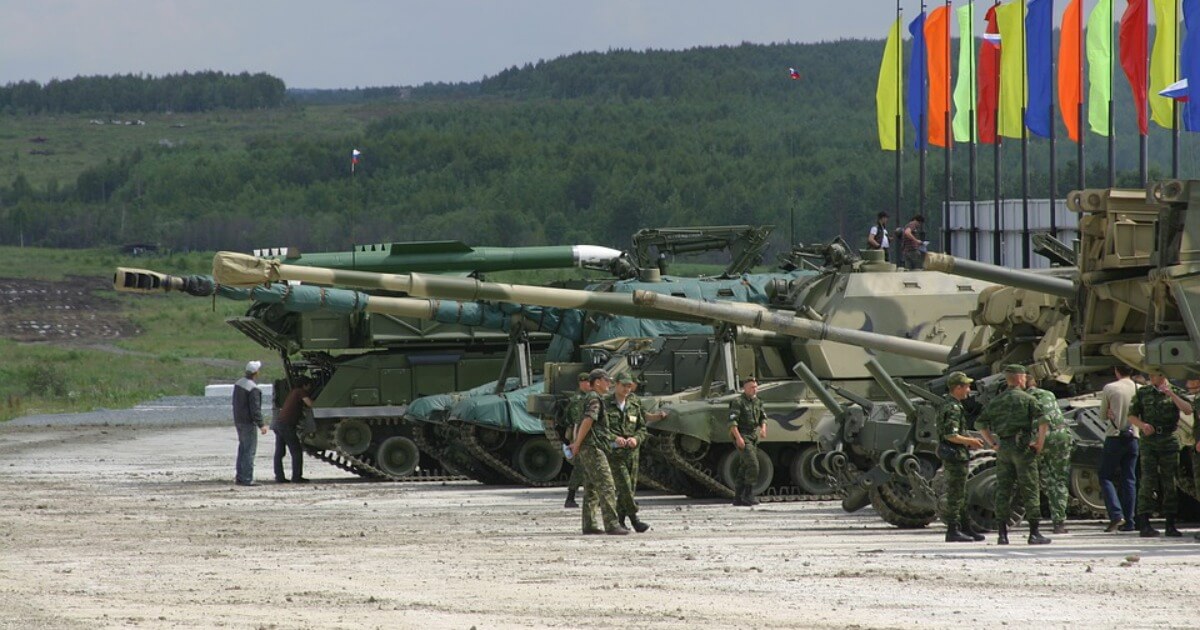 The president cannot be pleased. Despite Vladimir Putin's long televised soliloquies that, at best, are as pseudo-historical as they are surely hysterical, the Russian people don't buy his vision. We do not see demonstrations in Russia for the conquest of Ukraine
A rational calculation
There are no young men marching through Moscow or St. Petersburg, eager to express their willingness to offer a personal sacrifice for the nation. Evidently, hardly anyone wants to die for Vladimir and Holy Russia.
And no wonder. Their Russian homeland is one of the world's rapidly shrinking nations in terms of population size. Between 1950 and 2021, the average age in Russia has risen from 24 to 40. (It may actually be closer to 45 years on average, given that there are only 117 million ethnic Russians in a total population of 146 million.)
Remember the "war index"
The country's so-called "war index" stands at around 0.7. That means, for every 1,000 men between the ages of 55 and 59, there are only 700 youngsters between 15 and 19.
No wonder either that, under these circumstances, the Russian nation as a whole fears potentially significant losses. After all, an entire family line can easily be wiped out with every casualty.
What Putin's fears the most
When the Chairman of the U.S. Joint Chiefs of Staff, Mark Milley, announced on February 5th that Putin would likely kill some 15,000 Ukrainians in his (continued) invasion, he also pointed out that Russia would likely lose 4,000 men of its own.
That may seem like a small number but, understood properly, this has to worry Mr. Putin more than any Western sanctions announcements.
Russia's protesting mothers
Why? Because Putin would have mothers and widows in front of the Kremlin. Even under the total dictatorship of communism — in the Afghan war from 1979 to 1989 – Russian women were not afraid to protest the deaths of what ended up being 13,000 men.
Putin is revered for conquering Crimea in 2014 without firing a single shot. What did that translate into on the home front? Simple: "without the loss of a single Russian soldier."
Ukraine's tough hand
Now, make no mistake about it: Ukraine is also teetering demographically. It is increasing its average age from 28 to 41 between 1950 and 2021. And the country is on comparably shaky ground when it comes to the "War Index".
True, there may be more of a determined national spirit to survive — and to be free — than on the Russian side. However, one can be rather certain that the willingness to accept losses will quickly die out in Ukraine as well.
Putin tries to maximize the fear card
If Putin wants to triumph without losing thousands of soldiers, he must have one straightforward goal — increasing the fear factor among Ukrainians.
Russia's president is trying to do just that — by having virtually all Russian troops still operational and ready at any moment to threaten Ukraine's borders.
Now, a shrewd adversary would attack Putin with his extremely "forward" posture precisely where he has rendered himself so exposed.
Toothless NATO
But Mr. Putin need not fear NATO – not least because of Germany's ultra-weariness of delivering strictly defensive weapons to Ukraine.
That is an historically fraught choice on Germany's part. The German left always makes a big point that Hitler's attack on Russia leaves the country no other choice.
But, one must ask – for the sake of history, truthfulness and fairness, wasn't Ukraine attacked by Hitler's army at least as brutally?
Ukraine's smart calculations
Rather left to its own devices for now, Ukraine knows, of course, that Putin has 12,000 tanks. But the country's leadership also knows that the Russian president cannot afford to lose even 300 tanks — along with the about 900 to 1,200 soldiers that would be burning in them.
Russian mothers would show up on the Kremlin's doorsteps in a flash. And Putin's big implicit promise – delivering on his hyper-imperialistic designs – without "firing a single shot" (i.e., not losing the life of a single Russian soldier) would collapse.
A reasonable ask from Kiev
Kiev is asking Berlin for 12,000 anti-tank missiles in response to the threat. They could be supplied.
Mr. Putin obviously recognizes the danger that these defensive weapons would pose to his hysterical designs. So he is asking the West to abandon the only viable defense aid, which Donald Trump began in 2017 with the delivery of Javelin missiles.
The spinelessness of the German left
Representing the very height of the spinelessness and sycophancy of the German left, Germany's ex-Chancellor Gerhard Schröder – Putin's poodle – has the temerity to accuse Kiev of saber-rattling. One can only hope that the reported fee of 600.000 euros a year is all it takes for this man to sell his soul for (assuming he still has one).
Andrij Melnyk, Ukraine's ambassador in Berlin, deplores the denial of "weapons for defense " as treason. His country will not fight for long, if at all, if it is to stop the Russian tanks with the steel helmets which the Scholz government provided to Ukraine with great fanfare.
Klitschko's plain truth
Just as attackers need to present a pretext, the invaded need a respectable reason not to throw their lives into the redoubt.
Kiev's mayor Vitali Klitschko still announces on February 11th that he, as a 51-year-old, will defend his capital "with a gun in his hand." After Berlin's final refusal to supply armor-piercing weapons, he said this on February 18: "We can't do it with helmets."
Conclusion: What lesson from German history?
It seems clear under the circumstances that the German government – almost eight decades (!) after the end of Adolf Hitler's despotic regime – still hasn't drawn the correct conclusions from the bad sides of the country's history.
Being ready to assist those who have to defend themselves against despots and dictators should be an easy choice to make, provided one truly understands the lessons of German history.