Shenzhen: The 80s Generation Comes of Age
Life in the big city for a generation that grew up after the start of economic reforms.
December 15, 2013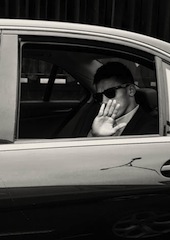 Credit: Chen Jianhua for The Globalist and The Other Hundred.
The city of Shenzhen in south China is primarily known for its spectacularly successful economic achievements. In just over three decades, it has grown from being an insignificant village on the border with Hong Kong into one of the country's richest cities, home to 10 million people.
Most of Shenzhen's population are incomers who have moved to the city from other parts of China. But there is also a group of young people born in the city since the start of its economic lift-off whose entire outlook on life is shaped by their experience of hyper-growth — people known as the "80s generation."
In the photos below, photographer Chen Jianhua — in a selection from the book The Other Hundred — shares some of their stories.
Xiao Lang, 25, dances at a karaoke club near his college. The son of a successful Shenzhen-based businessman, he expresses little concern about how life may turn out after he graduates. With dyed hair and tattoos, his friends say he behaves more like a gangster than a college student.
---
Zhen Peng, 25, wears his favorite luxury sunglasses on the way to a friend's wedding in Shenzhen. A physical education student at college, after graduating he launched a furniture company. Finding business not to his liking, he gave it up and now teaches physical education at an elementary school.
---
Li Guanhao, 23, kisses his girlfriend during a graduation trip. A year later, the couple split up after the salary at Li's first job proved not enough to keep their engagement going. Wei Ran, behind Li, joined an investment bank after graduating and is now preparing to marry his fiancée, the daughter of a successful local businessman.
---
Wei Ran is a native of Guangdong province. Here he celebrates his 26th birthday in a seaside park after knocking off work. Though he holds a high paying job as an investment banker, this young man still feels stress about the future, especially in the form of pressure from his girlfriend's wealthy family.
---
Li Guanhao and his new girlfriend Si Wen hanging out along the coast. The couple met after graduation and, in order to provide a better future for the both of them, Li Guanhao is now applying to jobs with the possibility of higher payment.
---
More on this topic
Read previous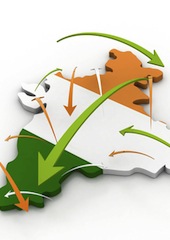 Just The Facts: India Goes Mobile
December 14, 2013