The Social Cost of U.S. Guns
How much does the United States spend each year on gun injuries, crimes and consequences?
September 24, 2013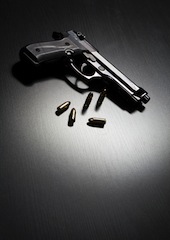 Credit: Burlingham - Shutterstock.com
1. Nonfatal gun injuries and gun deaths cost the U.S. $64.6 billion annually from medical bills and lost productivity.
2. Violent crime involving guns costs the U.S. public $3.7 billion each year from medical bills, court system costs, lost labor productivity, etc.
3. Inpatient hospital stays for gun injuries are an average of $14,000 more expensive than average cost of inpatient hospital visits for other causes.
4. U.S. gun injuries are concentrated in low-income regions with limited or no insurance. A majority of all injuries occurred in postal codes in the lowest income quartile.
From STUDY: Gun Violence Hospitalizations Cost Over $600 Million In 2010 Alone by Sy Mukherjee (ThinkProgress Health)
More on this topic
Takeaways
Read previous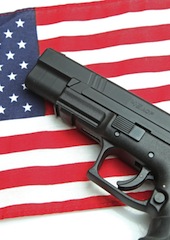 Systematically Silencing America
September 24, 2013