The Battle Against "Apple Picking"
London, New York and San Francisco favor 'kill switch' to disable stolen phones.
August 26, 2013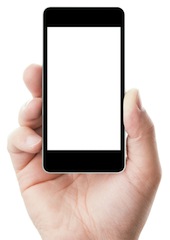 Chukcha - shutterstock.com
1. In New York, "Apple picking" — theft of smartphones such as Apple's iPhone — is the fastest growing street crime.
2. 113 mobile devices are snatched or lost every minute across the United States.
3. About 10,000 handsets a month are stolen in London, according to Scotland Yard. Such offenses have risen 15% in the past year.
4. London, New York and San Francisco are advocating for a "kill switch" as an industry standard.
5. A "kill switch" would simply disable mobile handsets when stolen and thus greatly reduce their attractiveness to thieves.
From "Clamour for smartphone 'kill switch' as 'Apple-picking' blights city streets" by Helen Warrell, Shannon Bond, April Dembosky (Financial Times)
More on this topic
Takeaways