8 Facts: U.S. Incarceration: Still a Very Unequal Nation
Incarceration of black Americans is over three times their 12.2% share of the U.S. population.
August 10, 2014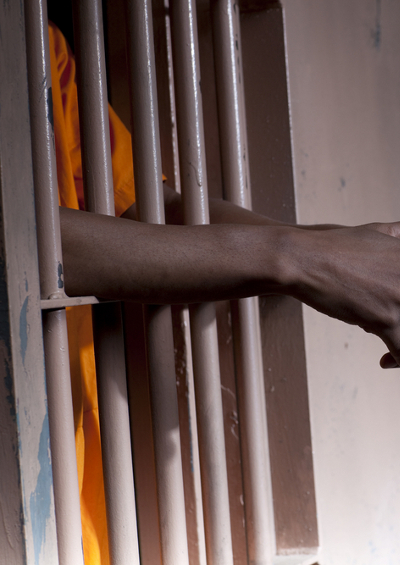 (Credit: oneword - Shutterstock.com)
1. In 2012, 11.3 of every 1,000 black Americans age 12 or older were victims of violent crimes (rape or sexual assault, robbery or aggravated assault).
2. The victimization rate for white Americans was nearly half that — 6.8 per 1,000 people.
3. Black Americans — especially black males — are more likely to be victims of homicide.
4. Black males account for about 6% of the U.S. population, but 43% of the country's homicide victims in 2011.
5. 39.4% of the U.S. federal, state and local jail populations were black Americans (as of 2009).
6. Black Americans are incarcerated more than three times their 12.2% share of the overall population.
7. White Americans account for 34.2% of incarcerated Americans, just over half their share of the population (63.7%).
8. Since the 1980s, the U.S. Congress has required stiff mandatory jail terms for drug offenders, a key reason behind the disproportional increase in the incarceration rate for black Americans.
Source: The Bureau of Justice Statistics and the Federal Bureau of Investigation, with analysis from The Globalist Research Center.
More on this topic
Takeaways
Read previous

The State of Black America
August 10, 2014