Will Corbyn's Vanity Deliver Johnson's Brexit?
Jeremy Corbyn's personal irresponsibility and vanity may finally deliver Brexit.
November 3, 2019
Jeremy Corbyn's personal irresponsibility and vanity may finally deliver Brexit.
England has long lauded itself for having the mother of all parliaments. After three years of Brexit maneuvers, the reputation of the UK as a mature democracy hangs in tatters. However, while parliament has fought valiantly in recent months to reassert itself, the worst is yet to come. And that is Jeremy Corbyn's personal vanity being instrumental in helping Boris Johnson finally to "deliver Brexit."
On the road to the general election, Labour's lefties have been full of sonorous sounding conviction: "It's Jeremy's turn," they proclaim with a completely misplaced sense of romanticism.
They seriously believe the old man – even less popular than Boris Johnson – will work some magic to get the upper hand against the Tories.
They completely ignore the fact that, no matter how irresponsibly Johnson has acted, many in Britain consider Corbyn's designs for Britain's future at least equally irresponsible.
To many UK voters, the choice between Corbyn and Johnson is the proverbial choice between pest and cholera. That is not enough of a reason to vote Labour.
Corbyn's vanity and irresponsibility
Currently, Labour stands at 24%, compared to the Conservatives' 37%. While these polls are still fickle, a "Corbyn miracle" is unlikely. The responsible thing for Corbyn to do would have been to make room for a more attractive Labour leader.
From Corbyn's perspective, his own – in this case correct – analysis that Johnson's new Withdrawal Agreement with the EU gives him the room for deregulation should cause him to operate extra-cautiously and circumspectly.
So should the likely prospect of Johnson putting the NHS onto the market as prey for the notoriously rapacious U.S. health "care" conglomerates.
Not only has Johnson lied before. He is also desperate to get a free trade agreement with the United States. Opening up the NHS clearly is Donald Trump's entry-level demand for any such deal.
And yet, fat chance. No matter how irresponsibly Boris Johnson, the Tory leader, is prepared to act, the odds are that the 2019 general election will be stunningly remembered in history as the one where Jeremy Corbyn's personal irresponsibility and vanity was at par with Johnson's.
Corbyn's irrational hatred of the presumably "corporatist" EU
From Corbyn's perspective, that may not be so bad after all. Corbyn has always been guided by an irrational hatred of the presumably "corporatist" EU. One wonders how Corbyn would by comparison describe the truly corporatist, financial elite-driven UK.
Either way, as a closet Brexiteer all along, Corbyn's personal pains, even in ignominious electoral defeat, would be considerably soothed by the UK leaving the EU at long last. That's quite an "opposition" leader…
Given the political risk analysis that Corbyn himself has presented regarding what Johnson has up his sleeve, Corbyn's continued candidacy will likely seal the deal for Johnson being able to go for a bad form of Brexit.
With their collective heads in the clouds, Labour's leadership completely overrates the ability or willingness of voters of choosing their party on the basis of the argument that Johnson may have something up his shirtsleeves. The strong odds are that this is way too indirect an argument to succeed politically.
The irresponsible opposition parties
Bad as that is so far, this is not all the bad news. After all, the responsible thing to do for all the parties opposed to the Tories is to go for what in the UK's first-past-the-post system is called "tactical voting."
Labour, the LibDems, the SNP, the Greens, as well as some of the Tory rebels would have to agree in each electoral district ideally who the one joint local candidate should be. Or, failing that, who should drop out to keep the Tories from benefitting from too much splittism among the opposing parties.
But, here again, fat chance. Many British politicians seem to see themselves as lone rangers (or rather: Raiders of the lost ark). They are just not used to cross-party electioneering, never mind coalition-building.
Conclusion
The inability of the various opposition parties to think strategically is what, in all likelihood, will allow Boris Johnson on December 12th, 2019, to make good on his promise "to deliver Brexit."
More on this topic
Read previous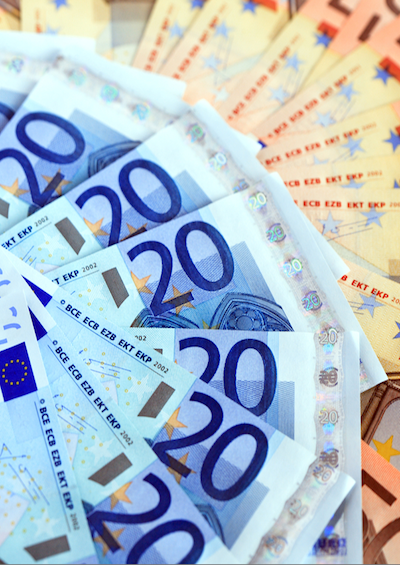 The Eurozone "Soviet"?
November 2, 2019