Ukraine: This Time Is Different
A new commitment by Ukrainians to vigilance over their political leaders.
July 11, 2014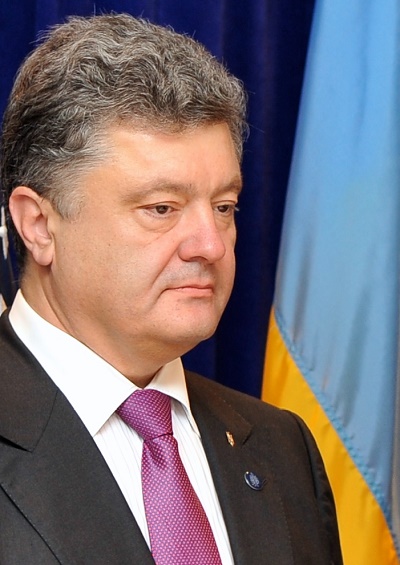 Ukrainian President Petro Poroshenko (Credit: U.S. State Department)
President Petro Poroshenko was not swept into office as a charismatic leader. Rather, Poroshenko was elected — hired — to be the manager of Ukraine's reform process and to protect the country's security.
What makes the Maidan of 2014 different than the Maidan of 2004 is a new commitment by Ukrainians to vigilance over their political leaders. That commitment is all the more earnest as it is born from blood sacrifice.
The continued vigilance is underscored by the perpetuation of the barricades and encampments in Maidan square, more than four months after former president Yanukovych's departure. The faces of the fallen — the "Heavenly Hundred" — stare out from provisional monuments on Instytutska Street.
This is where protesters, with makeshift helmets and thin shields, charged into sniper fire. And it is where dozens of them were cut down.
Some say it is time for the barricades and memorials to be removed. Others insist that they remain in place to remind Poroshenko and other leaders that the work of the movement that ousted Yanukovych will not be over until fundamental change takes place.
A collective shift
In recent meetings I had in Kiev with a range of Ukrainians, many expressed the belief that something had indeed changed in the collective consciousness. Even when the barricades do come down, the mobilized Maidan will remain present in the minds of Ukrainians.
As if to evoke this, banners commanding "Remember them!" are mounted around Maidan — and elsewhere in Kiev — bearing the faces of those who lost their lives.
This was not the case after the Maidan of 2004. Back then, the public rose up against election fraud and abuse of power, turned things over to iconic leaders — Yushchenko and Tymoshenko — and largely left it to them to sort out.
As the Orange Revolution collapsed into infighting and ineffectiveness, Yanukovych was able to claim that he, and his cohort, could provide needed stability. What they did instead was to set up a kleptocratic semi-authoritarian state.
Won't get fooled again
Maidan II was — and is — a product of this bitter experience. The beatings of students, blatant corruption, and finally the brutal killing of the "Heavenly Hundred" protesters at Maidan have brought about a new determination to make sure that political power remains in check.
In the end, the only way Ukraine can repel Russian pressure is by being strong. To be strong, Ukraine must of course quell the unrest in the Donbas. But it must also turn immediately to the challenge of ending the legal nihilism, corruption and culture of impunity among the elite that has driven the country down.
President Putin sees Ukraine as weak, chaotic and artificial. Inept and corrupt, Ukraine's leadership has played into this view. Maidan II is about demonstrating a new reality. With committed leadership and public vigilance, Ukraine can become strong in its diversity and confidently open to the world.
The new vigilance means going beyond populism and slogans. It focuses instead on checks, balances and the mundane mechanisms of transparency. Institutions must be put in place and made to work so that reforms are irreversible.
Poroshenko, the pragmatist
The overwhelming victory of Poroshenko — a mainstream figure — made clear the hollowness of Russian propaganda about the "fascist" nature of the "unconstitutional coup." The new leader of Ukraine is no radical Ukrainian nationalist firebrand. He is a businessman who hails from Russian-speaking Odessa.
Poroshenko must now, of course, deliver. Those who rallied in Maidan want a chance at a normal life — simply put: not to be Belarus. Poroshenko's signing of the Association Agreement with the European Union represents a historic start.
His administration and its international supporters must now focus not on the rhetoric of reform, but on its practical implementation.
The new Maidan
This involves such things as reining in or eliminating predatory regulatory bodies that have served as bribe machines and streamlining the lumbering Ukrainian bureaucracy. It needs to become an agent — rather than an impediment — of reform.
Poroshenko appears committed to breaking the cycle of past leadership failure. He has a lot to prove.
The memory of those who died at Maidan and those who still die in the East should spur him, civil society and a revived parliament forward.
Poroshenko's task is nothing less than to set the stage for Ukrainians to be able to live a normal life, with normal freedoms — as in Poland. This, not radical nationalism, is what the spirit of the New Maidan — born of blood sacrifice — is about.
Editor's note: The views expressed in this article are those of the author and do not necessarily reflect the views of the U.S. Department of State or the U.S. Government.
More on this topic
Read previous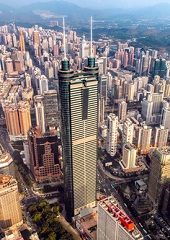 As China Gets Rich…The World Slows
July 11, 2014