Testing Zelensky: New Hopes for Ukraine
Trump's clumsy efforts to bully Zelensky have weakened both the U.S. and the Ukrainian leaders, while playing into Russian hands.
October 28, 2019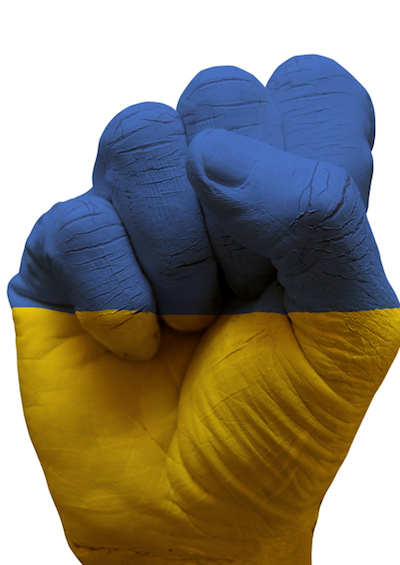 Credit: tony4urban www.shutterstock.com
Ukraine's president Volodymyr Oleksandrovych Zelensky is doing a lot of very good things.
First and foremost, he is pushing a record volume of long-overdue reforms through parliament. In particular, he has taken forceful actions to demonstrate that he fully understands that he was elected last May by a vast majority in order to clean-up corruption.
The president and his "Servant of the People" political party, which control parliament, have started well — but there are problems and they may be his undoing.
Triple challenges
As much of the world at large now knows, the centerpiece of Zelensky's domestic agenda is actively undermined by U.S. President Donald Trump. But this isn't all.
There also are the no less overt pressures by billionaire Igor Kolomoisky, who owned the TV station where Zelensky had worked. And then there is the unfortunate reality of possible corruption among the ranks of his own political party's newly elected members of parliament.
If Zelensky does not publicly demonstrate that he is going to support transparency and the independence of the judicial process in these matters, then his claim to be a new kind of Ukrainian politician – finally, an honest one – will be in tatters.
A violent past: Fighting anti-corruption campaigners
What is really at stake becomes evident by highlighting aspects of the country's politics and ever-present violence over the last 20 years.
Just look at the violence – here are some examples. In November 2000, anti-corruption journalist Georgy Gongadze was murdered, probably after having been tortured. He had repeatedly criticized Ukraine's then-President Leonid Kuchma and his associates, who enjoyed strong Russian government support.
Massive public protests over government actions in 2004 led to the "Orange Revolution" and Viktor Yuschenko emerged as a new leader of the opposition. Just before new elections that year. He was hospitalized with dioxin poisoning – he survived, but his face was horribly scarred.
The attack was to no avail. Yuschenko became president, defeating former prime minister Viktor Yanukovych, who enjoyed strong Kremlin backing from Vladimir Putin in the 2004 election.
Putin's darling pilfers Ukraine
Yanukovych, the Putin darling, won the presidency in the 2010 election. He immediately set about earning his place in the record books. I do not believe any elected official anywhere has stolen so much cash so rapidly as he did – maybe $20 billion was taken, maybe much more.
Starting in late 2013, vast public protests over many weeks culminated in February 2014 in his security guards killing about 130 people in Kiev's Maidan Square and he then fled to Russia and left his country bankrupt.
Going after the former central bank governor
Recent weeks have seen threats and assaults on former central bank governor Valeria Gontareva, who now teaches in London, with the destruction by arson of her home in suburban Kiev and the burning of her daughter-in-law's car in central Kiev.
Gontareva, while in office, forced the closing of many banks that she alleged were corrupt, while she nationalized PrivateBank, which she said could not explain how $5.5 billion went missing.
PrivateBank was owned by two oligarchs — Igor Kolomoisky (the owner of the TV station where Zelensky had worked) and Gennadiy Bogolyubov.
Russia's destructive engagement
Throughout all of these episodes, the Kremlin has been a key player in Ukraine's domestic politics. Russian interference is by no means limited to the continuing Russian aggression on the eastern border and underscores Putin's ambitions.
Nobody should underestimate the efforts the Kremlin will make to put its own men back in power. Yanukovych, the disgraced president who was ousted in February 2014, continues to have hopes of a return.
And, of course, various Ukrainian oligarchs with close Russian business interests continue to see future major rewards for themselves in the opaque underworld of Ukraine's energy sector.
Kolomoisky's game
As to Kolomoisky, the billionaire, after Gontareva's action against his bank, he fled to Israel for a while. He has claimed in British courts that he is now owed billions of dollars. He returned to Kiev when Zelensky became president and has been campaigning to get PrivateBank returned to him.
On this crucial matter, Zelensky has sent out mixed signals. He has indicated that PrivateBank will not be privatized. But then during a recent marathon press conference, he said that there may be merit in negotiating with Kolomoisky.
If Kolomoisky, the oligarch, does win his battle over regaining ownership of his nationalized bank, then the signal to many will be clear – the rich and powerful in Ukraine continue to run the nation's politics.
Trumped
This is why the threats to Zelensky's credibility from President Trump are so formidable and unspeakably destructive. Ukraine desperately needs U.S. military assistance in its war against Russia in which over 13,000 Ukrainians have died.
Evidence gathered by the U.S. House of Representatives' Committee on Investigations, which will lead to impeachment charges against Trump, show that Trump made it clear to Zelensky that he wants a full-scale investigation of Joe Biden to be publicly launched in Ukraine.
The focus should be on both Biden's activities in Ukraine and the directorship in a Ukraine natural gas company of Biden's son, Hunter Biden.
Further, Trump insists that Zelensky investigates alleged support that the former government of Ukraine gave Hilary Clinton in the 2016 U.S. election campaign.
There is no evidence to support any criminal charges associated with Trump's claims. If Zelensky agrees to order his prosecutors to do Trump's bidding, then he will be seen as willing to politicize the role of his justice department and so follow in the footsteps of all of his predecessors.
Lie detectors to the rescue?
Meanwhile, allegations abound in Kiev that newly elected members of parliament from Zelensky's own party accepted up to $30,000 in bribes each for pushing through an amendment to a law in parliament that would benefit property companies linked to another lawmaker.
Zelensky has demanded that the politicians take polygraph tests. Some have agreed to do so. The case, however, raises questions about whether Zelensky can control his own political party and ensure that it does not collapse into the corruption swamp, as other parties have done in the past.
Conclusion: To date, a good start
Zelensky has been moving swiftly on anti-corruption measures. First, parliamentarians no longer have immunity from investigation and prosecution.
Second, a new whistleblower law that provides cash rewards has been approved. And, third and most importantly, the long-planned High Anti-Corruption Court (HACC) has become operational.
Western creditors, including the IMF and Ukrainian civil society, have long campaigned for the HACC.
Kateryna Ryzhenko, Head of Legal at Transparency International Ukraine, stated: "We can clearly say that the establishment of the court has completed the cycle. Now our anti-corruption infrastructure has it all, from investigation to prosecution to justice in a separate agency (the HACC)."
She added that compared to the situation a handful of years ago, "The change is remarkable."
Given the tools now at his disposal, Zelensky has to demonstrate that he can hold firm against the diverse set of serious pressures and use all the new anti-corruption infrastructure to enforce the law.
A testing time lies ahead for him and for Ukraine.
More on this topic
Read previous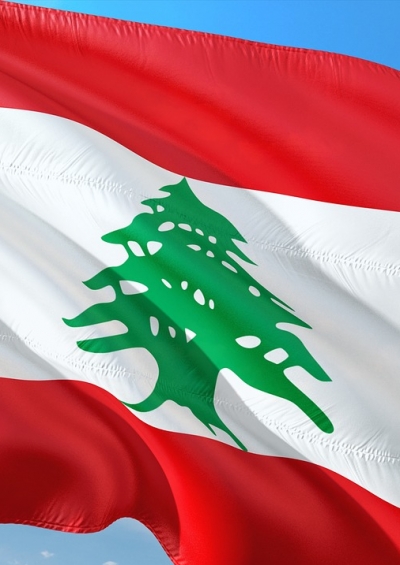 Lebanon, Dreamland
October 27, 2019