Klaus Schwab and the World Economic Forum Run Away from Their Past
We are no fans of neo-liberalism. But look who is now suddenly disavowing it.
January 26, 2021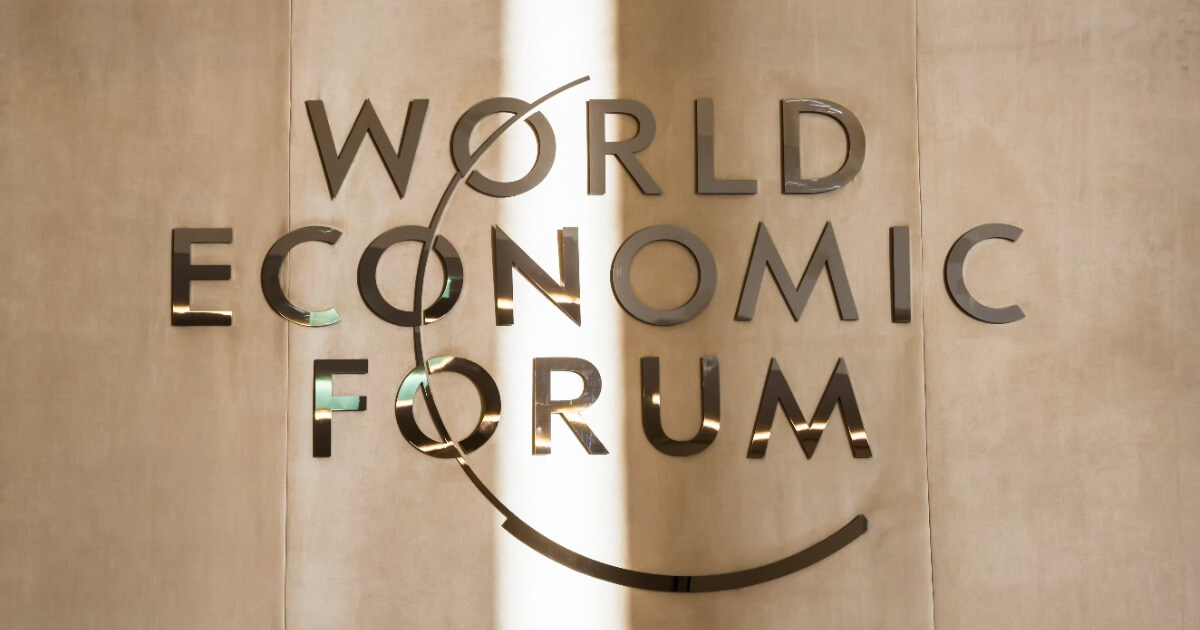 When Klaus Schwab, the founder of the World Economic Forum, starts railing against "the neoliberal global order," the world should take notice.
The WEF pot calling the kettle black
"For the past 30 to 50 years, the neo-liberalist ideology has increasingly prevailed in large parts of the world."
And he added: "This approach centers on the notion that the market knows best, that the 'business of business is business,' and that government should refrain from setting clear rules for the functioning of markets."
Mr. Schwab goes on to solemnly declare: "Those dogmatic beliefs have proved wrong. But fortunately, we are not destined to follow them."
US and UK neo-liberal abuses
Don't get us wrong. The United States' and UK´s crush on neo-liberalism was a wrong-headed attempt to skew what is in each case an already hyper market-oriented model of politics.
But it is a bit rich (pun fully intended) for the founder of the WEF to protest that. After all, his organization's entire business model has always rested on providing mega corporations with a PR shield to pretend that they aim to do better — (NB: The emphasis is on "PR" and "shield").
The World Economic Forum largely built its business license by providing a marketing platform to U.S.-based IT and banking giants.
Thus, one would expect such a broadside coming from a seasoned leftie, rather than from Schwab, who has made it his business — via his confabs the world over — to serve the "aspirational" side of large global corporations.
Corporate window-dressing
These firms have long run campaigns, largely coordinated in the framework of the World Economic Forum to emphasize the benevolent spirit of corporate social responsibility (CSR).
Unfortunately, given that U.S. shareholders don't really want any such forays to amount to more than mere PR maneuvers, the WEF's projects are always long on aspiration and short on terms of actual delivery of the promised goods.
The exercise thus largely adds up to a smokescreen covering up a sobering economic and social reality. This won't get any better as Chinese corporations will increasingly fill in for the U.S. corporate side's largesse.
Direct connection to democracy
As tempting as it may seem for Mr. Schwab and the WEF to disassociate themselves from their erstwhile propulsion vehicles, in the real world this matters very little.
At present, we are dealing with a triple crisis of confidence — lack of confidence in democracy at home, in global institutions and in global corporations.
It is only logical that these three challenges can only be addressed together. And that, in turn, means that we have to modernize our nation-state democratic institutions as well as our network of global institutions — so that they are more responsive to the challenges we are facing.
Too much representation for too little taxation
It also means tackling global mega corporations, especially those based in the United States. Beginning with their often-grotesque tax shenanigans, they are the real free riders in a troubled world.
Their systematic effort to avoid paying their fair share — and thereby to contribute to preserving democracy and fairness in our societies — can no longer be tolerated.
Holding these mega corporations to account firmly — even breaking them up — is in their own collective self-interest.
For unless this happens, the essence of what these companies ultimately depend on the most — i.e., a consensus in favor of continued global integration — will vanish. It is already brittle enough.
More on this topic