Are You Worth Your Salt? A Global Journey
Plus: A recipe for salt-baked fish and roots.
February 5, 2022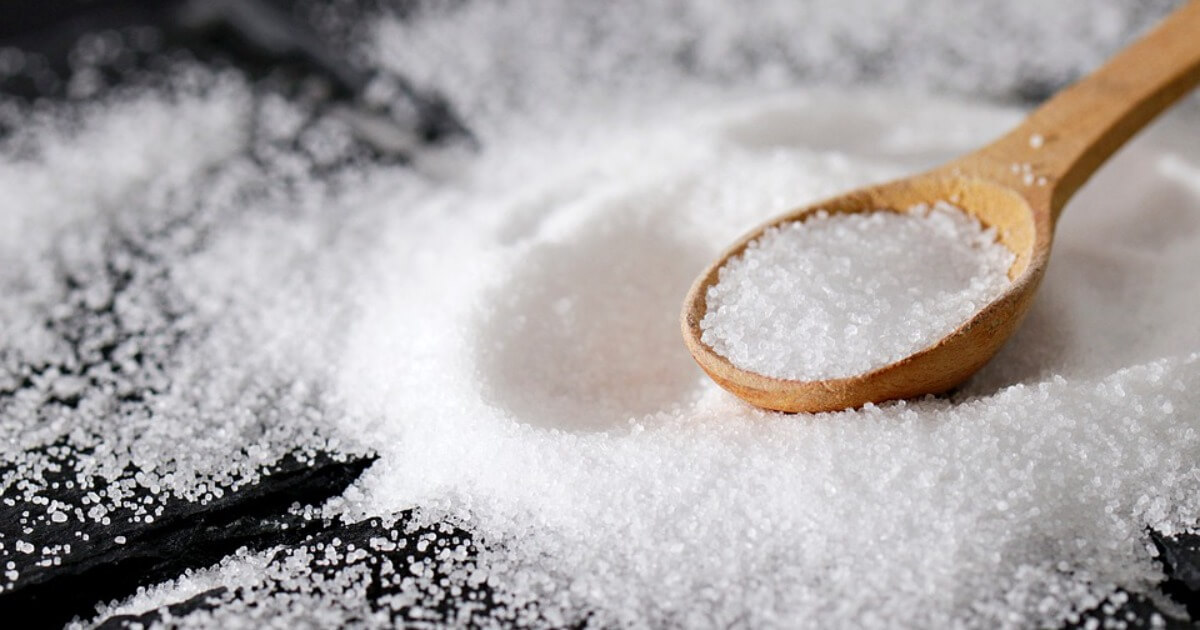 Fastidious consumers seeking top-of-the-line ingredients often neglect one simple item for their discriminating scrutiny: salt.
If you are on restricted budget, you may discover that, like owning a decent bottle of olive oil, having good salt to hand can lift the taste of whatever you cook.
Salt and vegetables make the humans
Once the new spring vegetables come into the markets, see how their flavor is boosted by a light sprinkle of the condiment just before serving.
You can try that on asparagus, young haricots verts green beans, baby carrots and potatoes — not to mention simple salad leaves.
Salt … collectors, really?
A friend of mine collects salt. You might think that would make for a minuscule collection. But in Janet Cam's larder are 29 boxes and plastic bags of exotic samples.
They hail from the Himalayas, Panama, Korea and other places that are not readily associated with the common condiment. There is a black salt, a dawn-pink salt and one the color of a flowerpot.
Grains of salt
Some are grey and soggy. Others twinkle like crisp snow in the sun. It is Janet who made me my treasured tin box collection of containers in the photo below.
A fine cook, wine and food consultant who once co-owned and fronted Washington, D.C.'s elite Le Pavillon, Cam picks particular salts for particular jobs.
Cam began to collect salt on her travels as a restaurant and lifestyle consultant. It is comparable to wine collection, she says, in that it has different layers of flavor and textures.
Why does salt regularly get a bad rap?
A survey 15 years ago revealed that some Chinese dishes contained five times more salt than a Big Mac. Top offender? Beef with Black Bean Sauce.
With more than six grams of salt per serving, it contains the equivalent of an adult's total recommended daily allowance.
Salt kills
In 'Salt Wars', his 2020 book, Michael Jacobsen writes, "The bottom line is that America is suffering an astounding tens of thousands of unnecessary deaths and wasting many billions of dollars annually simply because we are consuming too much sodium."
Of course, this is not a crisis limited to the United States of America.
An ancient flavoring
Salt's ability through osmosis to absorb moisture in bacteria cells and mould — and so kill or neutralize them — has made it a valued preservative of fish and meat for centuries.
"Salarium argentum," the prized ration of salt given to Roman soldiers as their salary, gives both the condiment and wages their names. T
The expression "He's not worth his salt" comes from the Greeks, who traded salt for slaves.
Flavor booster and shelf-life extending preservative
We are likely to use less salt if we cook our own food from scratch. Processed foods, even bread, contain up to two-thirds of our daily quota.
That is so for the same reason Big Food Biz employs sugar and High Fructose Corn Syrup — as a flavor enhancer and shelf-life extending preservative.
Salt's mixed balance sheet
Too much salt can cause hypertension and high blood pressure, which can lead to heart disease and stroke.
Still, it's a health essential. It helps nerve and muscle function, regulates bodily fluids and replaces the salt lost in sweat.
So, if you're going to pay attention to the quantity you consume, you may as well buy salt that has more than one dimension of flavor.
From the mines
Common table salt is 98% sodium chloride, with 2% added anti-caking agent. It is mined from old, evaporated bodies of seawater.
Deposits are then washed with water to release the salt and form a solution which is dried under vacuum to form crystals. Sometimes potassium iodide is added.
Why "kosher"?
Kosher salt, popular in the United States, is simply a coarser grain of common cooking salt.
The name comes not because the salt conforms to Jewish food laws but because it is used to make meat kosher.
The poshness of sea salt
Posh sea salt is created from the deposits that ring live bodies of seawater (such as inland marginal seas, lake beds, enclosed bays and estuaries, or marshlands like Guérande in Brittany).
The trace minerals, algae and even marine bacteria in which sea salt is coated all contribute to a more complex flavor.
With its glittery grain, wonderful crunch and intense flavor, Fleur de Sel de Guérande is considered by some the champagne of salts.
As for myself, I prefer Maldon Salt from Essex, England. It is a rarer, dry, flaky crystal with a mellower taste and not unlike the sea salt from the Welsh island of Anglesey.
Finishing school and finishing salt
They are each good for cooking, but given they're expensive, for the fullest experience use them at table as a "finishing" salt.
Whichever salt you use, be aware that moderation is key to your health – in salt as in everything. Sigh.
Recipe: How to bake fish in salt
Note: The same casing ingredients and cooking method can be applied to celeriac and beetroot. Both recipes serve 4. The celeriac takes 3 hours, the beetroots take 1½ hours.
275g/9¾ oz of plain flour
300g/10½ oz of fine cooking salt or Kosher salt
4 egg whites from large eggs
150ml/5 fl oz of water
1 celeriac, weighing 200g/7 oz or 4 large beetroots, both well scrubbed
1 kg/2½ lbs wild salmon, red snapper or wild sea bass, gutted but not scaled
1 lemon, sliced thinly
6 each thyme and rosemary sprigs stripped of leaves
bunch fresh tarragon
Preheat oven to 200C/400F for the fish, 170C/350F for the celeriac or beetroots.
Make a paste with the flour, salt, egg whites and water. For the fish, stuff its cavity with the lemon slices and tarragon and add the herb leaves to the salt paste.
Pat the paste over the vegetables. For the fish, spread half over the bottom of a roasting pan, lay the fish on top and cover with the rest of the salt, leaving no gaps.
Bake the fish for 35 minutes, then rest for 5 more. Test to see if it is done by sticking a metal skewer into the fish. If it comes out hot, it's ready.
Crack the salt crust with the handle of a heavy cooking knife and peel off the pieces, then put the fish on the serving dish and peel off its skin.
Serve with melted butter, mayonnaise, a drizzle of extra virgin olive oil, or just plain lemon juice. Boiled or steamed new potatoes sprinkled with 'finishing' sea salt are a good partner.
For the celeriac, release it from the baking pan with a spatula then crack around the top of it to create a lid then scoop out the contents. Or release it by cracking the crust as you do for the fish. It is good served with the same additions as the fish.
Crack the crust off the beetroot and serve it with dollops of soft goat cheese thinned with a little sour cream, perhaps with the addition of a teaspoon of horseradish.
More on this topic