10 Steps Europe Must Take on Energy
How to meet the opportunity presented by Russia to ready the EU's energy policies for a more stable future
March 23, 2014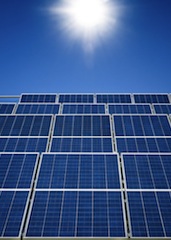 Jana Schoenknecht - Shutterstock.com
1. The EU should reduce its reliance on imported energy.


2. It can do so by pursuing simultaneously pursuing a range of options, including
promoting energy-saving measures
developing renewable energy
nuclear power and shale-gas resources.
3. The EU also needs to diversify its sources of imported gas. In the future, more natural gas could come from Norway. There is also potential in the eastern Mediterranean.
4. Future exports of shale gas from the United States could help, although their actual volume remains very questionable.
5. Weaning Europe off from over-reliance on Russia would likely entail becoming more reliant on Algeria, Qatar, Azerbaijan and Kazakhstan.
6. Bringing these sources of supply into the mix may not seem very savory. But the more rogues who sell gas to Europe, the harder it is for any one to hold Europe hostage.
7. The EU's best response would be to ensure that natural gas, wherever it comes from, can reach all European nations who need it at a reasonable price.
8. Europe needs to invest in an integrated, flexible and liberalized EU-wide gas grid that allows energy to be traded and moved — from where it is available most cheaply to where it is most needed. This would reduce the scope for Russia, or anyone else, to pick off vulnerable countries.
9. The same market-efficient integration is needed for Europe's electricity grid.
10. The establishment of a proper EU energy market, together with an efficient emissions-trading market (that has fewer exemptions for favored polluters) is also vital to reduce the cost of low-carbon energy.
From Adrift Over Energy, Charlemagne columnist (The Economist)
More on this topic
Read previous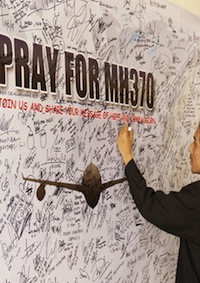 Malaysia's Complex Ties With Islam
March 23, 2014