Brexit: Two Unexpected Winners
Brexit: Everyone will lose — except Trump and his soulmate, Putin.
May 27, 2016
Brexit: Everyone will lose — except Trump and his soulmate, Putin.
On June 23rd, Britons will hold a referendum on whether to stay or leave the European Union (EU) and surveys point to close vote on "Brexit."
Brexit also would produce serious challenges for the United States, and possibly for Hillary Clinton. The EU represents much of what Donald Trump is campaigning against.
So, a Brexit vote will give Trump an opening to lace his smack-downs of Clinton with talk about his so-called positions on trade, immigration and NATO.
If Britons say "No" to Europe, the first fallout will hit as when global investors pull back Europe and Britain, driving down the Euro against the dollar and, by 2017, driving up our trade imbalance with Britain and Europe.
Britain has also been a big advocate of the Trans-Atlantic Trade and Investment Partnership (TTIP), and Brexit could well disrupt those talks.
Brexit could end up strengthening U.S. dollar
Trump will call these developments proof that wide-ranging trade pacts don't work and that Clinton doesn't appreciate how they weaken countries.
In fact, wide-ranging trade deals have been key factors in Europe's recovery in the '60s and '70s, the developing world's rapid modernization since the early '90s, and America's leadership in information and Internet technologies.
And if Brexit ends up strengthening the U.S. dollar, it will show that global investors still see the United States as the world's strongest and most stable economy.
If Brexit happens, the U.K. also will have to restore its border controls with EU countries, including new limits on inflows of European workers to Britain.
Those moves could also trigger new calls by right-wing European politicians to close EU borders to new immigrants from Turkey and Syria, which in turn could mean more refugees seeking asylum in the United States.
Trump will likely see these developments as proof that Europe is lining up behind his draconian plans to tighten borders and bar Muslims, and turning its back on Clinton.
Could weaken EU's security initiatives
In fact, every major leader in Europe, including Britain, has condemned Trump's anti-Muslim stance.
Moreover, these new developments won't change the EU's distinctive policy of very light controls at the contiguous borders of EU countries — and Britain's new approach would merely apply America's current border regime to the U.K.'s borders with the EU.
A "No" vote by Britons also will cost the EU its largest military power, weakening the EU's security and defense initiatives and its plans for European-wide defense cooperation.
As a result, concerns will increase about Europe's capacity to be an effective geostrategic partner to the United States, and about NATO's future value.
Trump will likely call these developments proof that our 67-year old commitment to NATO, backed up by 67 years of investments, has gone bad, and that Hillary Clinton mismanaged U.S.-European relations.
In fact, if Brexit pulls Britain out of the EU-wide defense policy and weakens EU security plans, those developments will enhance NATO's role and importance, especially as a bulwark to Vladimir Putin's ambitions to weaken European resolve and sow trouble between the United States and its most important allies.
Trump and Putin
The downside for Trump in using Brexit as evidence of his own canniness is that his criticisms line up pretty closely with Putin's.
They both say that the multilateral trade agreements of the last half-century have undermined the traditional economic arrangements they favor. They both also see Muslims as threats to the values and order they have each sworn to restore.
On NATO and the U.S.-European alliance, Trump's views also align more closely with Putin than with U.S. strategy under every president since World War II. And why not — after all, Trump and Putin are equally committed to "Make America (or Russia) Great Again."
Takeaways
Trump will likely see Brexit fallout as proof that Europe is lining up behind his draconian plans.
Trump's criticisms of the EU (and, indirectly, support for Brexit) line up well with Putin's.
If Brexit occurs, Donald Trump will hold it up as the proof that all trade deals and integrations are bad.
Read previous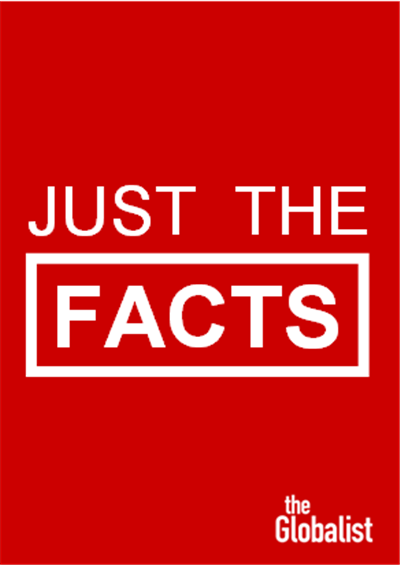 South Africa's Ray of Hope
May 27, 2016