No Impunity! When Presidents Go to Jail
South Korea's and Brazil's former Presidents are being jailed for corruption. South Africa's ex-leader appears to be next.
April 8, 2018
South Korea's and Brazil's former Presidents are being jailed for corruption. South Africa's ex-leader appears to be next.
For years, anti-corruption campaigners have shouted "No Impunity" with scant success. It appears things are changing.
Former South Korean president Park Geunhye has just been sentenced to 24 years behind bars, with free board at the government's expense. Her plentiful corruption caught up with her.
A similar destiny awaits Brazil's former president Luiz Inacio Lula da Silva quite imminently. He had been sentenced to 12 years for illicitly pocketing government cash.
On the same day as these two former national leaders faced their fate, so did a third, Jacob Zuma. He appeared in court in South Africa for a preliminary hearing on corruption charges and his trial is now set for June.
Will they stay in jail?
It is astonishing to see that a series of ex-presidents are going to jail, although a skeptic might question whether they will remain there.
Bribes were paid to former president Park by the head of Samsung, Lee Jaeyong, one of the country's most powerful businessmen, who received a long sentence — but was released after just six months.
Lula's supporters are not going to give up easily and want him to be free to run for president in Brazil's upcoming elections in October. His imprisonment robs the Workers Party of a leading candidate and, despite the clear record of corruption, Lula remains arguably the most popular politician in Brazil.
The case against Zuma is likely to be substantial and based on a multi-million dollar arms deal more than 20 years ago. Zuma still has many friends and will spare no effort to get all charges against him dismissed.
The good news is that there has been mounting evidence that South Africans are increasingly vexed by the corruption that abounds. Rising public pressures, says David Lewis, head of Corruption Watch South Africa, has been important in forcing "the resignation of Zuma and the subsequent axing of 10 ministers central in the state capture allegations and staunch allies of Zuma."
More needs to be done
Three ex-presidents learning that they do not have impunity is encouraging for anti-corruption activists. However, there are still many presidents around that see to it that they get rich each and every day. For now, they still enjoy total impunity.
Two of them – Putin in Russia and Sisi in Egypt – for example, just won re-election by vast majorities in rigged polls.
Another, Najib Razak in Malaysia, is increasing media censorship. He is also hitting hard at potential opponents, making life tough for pro-democracy civil society groups and seems all set for reelection.
Despite charges that he personally took hundreds of millions of dollars of public funds, he feels so confident that he has just announced that general elections will take place in the next two months.
Recent developments underscore that in countries where there is a largely free press, active civil society and a judicial system that is relatively independent of elected politicians, there is indeed a chance of bringing corrupt politicians, even presidents, to justice. Where these conditions do not exist, then impunity prevails.
Can this be changed?
But far more needs to be done. The corrupt leaders launder their ill-gotten wealth and their crimes of corruption inevitably have consequences beyond their national borders.
Little has happened in recent years to foster support for the brainchild of Boston judge Mark Wolf, who has proposed the creation of an International Anti-Corruption Court.
More on this topic
Read previous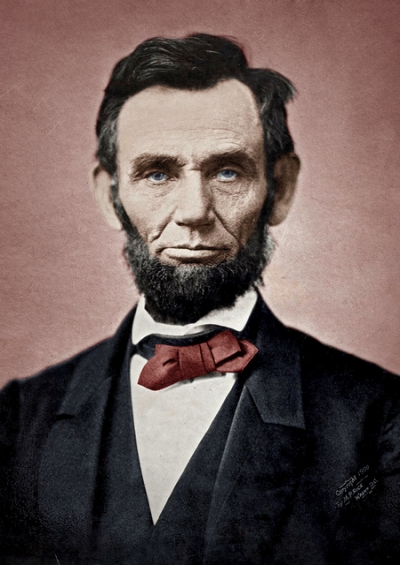 The War That Never Ended
April 7, 2018