EU: Trade War or Systemic Competition With the US?
Germany, the erstwhile champion in green technologies, still has not focused on the real challenge posed by the U.S. That challenge does not lie in subsidies.
April 3, 2023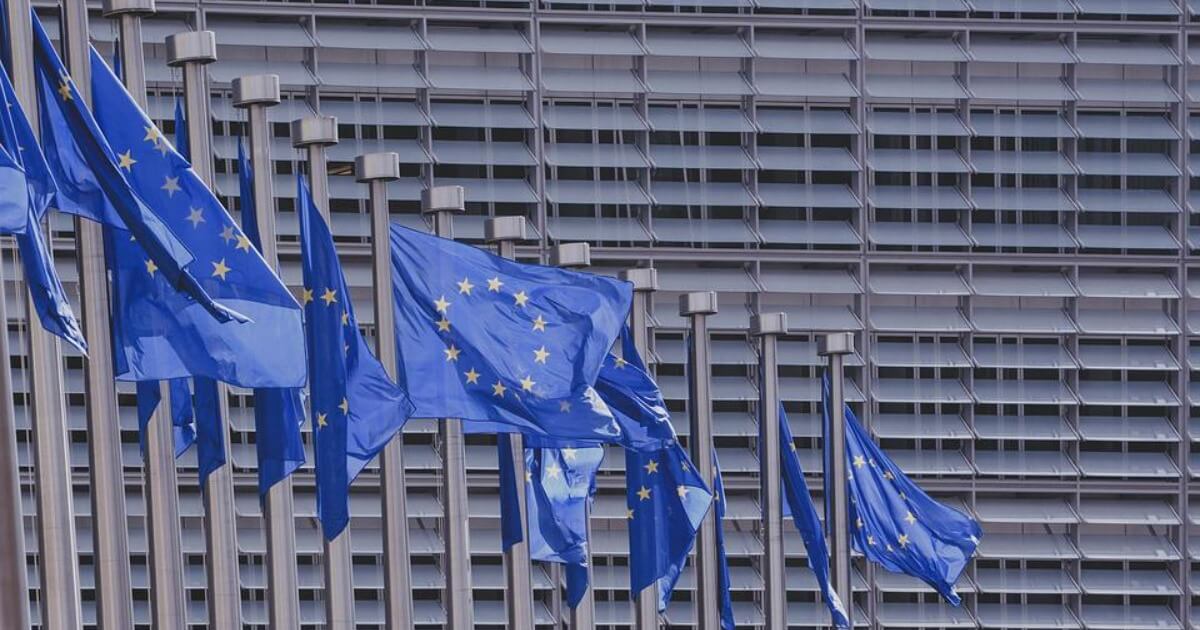 A Global Ideas Center, Strategic Assessment Memo (SAM) from the Global Ideas Center
You may quote from this text, provided you mention the name of the author and reference it as a new Global Ideas Center, Strategic Assessment Memo (SAM) published by the Global Ideas Center in Berlin on The Globalist.
In English, there is a smart maxim: "If you can't beat them, join em." It took the EU a long time to come up with a sensible response to the Biden administration's Inflation Reduction Act.
To be sure, nothing would have run more counter to the interests of German business and the German economy than launching a transatlantic trade war. Paris had pushed that approach for several months.
Two U.S. goals
The main aim of the U.S. initiative is two-fold: First, the U.S. government wants to promote technologies that hold the promise of progress on the path to climate neutrality. It deliberately does not impose any technology "filters." It is the outcome that matters.
Second, Washington wants to support firms ready to deploy such technologies not only financially but also, and really above all, by making decisions quickly – i.e., without excessive bureaucracy.
Outpacing the EU
Herein lies the rub for the EU. It is precisely the heavy administrative burden and the slow pace of approval that constitute a significant competitive disadvantage for European firms.
This is a particular problem for German "Mittelstand" (medium-sized) companies with their high innovative capacity but limited financial resources.
Unlike large German corporations, these companies cannot easily relocate their production and vital parts of their R&D teams to the United States, as Siemens and other German multinationals have recently announced.
Open-mindedness vs. papa knows best
That fact of life aside, it is high time that decision makers in Europe recognized the real challenge that is posed to them by the United States. Contrary to what they are regularly bemoaning, that challenge is not about a race for subsidies.
Rather, it is the U.S. determination to pursue an "all-in" strategy when it comes to energy and the environment – in other words, being open to new technologies.
In contrast, officials in Brussels cling to their "papa knows best" strategy, aka, the EU's taxonomy strategy that sets tight standards for what can be considered sustainable in the conduct of business.
The narrow-minded German government
The German government, largely owing to Green Party sensitivities and traditions, operates even more narrow-mindedly. It categorically rules out the use of many technologies on German soil (such as nuclear power plants or carbon capture and storage, CCS).
At a minimum, that does not bode well for future German sales of engineering services. But the damage extends well beyond that. Given their ambitions about reducing CO2 emissions, German politicians should be going all-in, American style, in the pursuit of technologies.
That would by far be the most effective strategy for Germans to make climate change manageable globally.
Don't obsess about the home front
Instead, the German debate is dominated by the obsession about preferably driving the domestic 1.8% share of global CO2 emissions down to zero.
That hyper-domestic approach is of next to no help to developing countries. They would much prefer a broad-based German focus on technological innovations in combating climate change.
At present, the German approach on climate neutrality consists of a dangerous mixture of arrogance, a narrow-minded sense of mission, as well as deep, but ultimately impractical, convictions.
Outdated strategy
A nation which chooses that approach better be able to afford such a strategy economically. It could be justified, for example, if the German economy were well ahead of that of the United States in terms of overall competitiveness or economic growth.
Or, if EU countries had already progressed a long way toward renewable energies or if they were at least now setting a hyper-fast pace in the restructuring of energy supplies.
But despite some progress, one year after February 24, 2022, we are still a far cry from either goal.
Dig in – or rethink?
Given that energy prices in Germany will be twice if not three times as high as in the United States in the longer term, this leads to one clear consequence: Many of the concepts previously pursued by corporations on the European continent, based on the use of natural gas as a cheap transition technology, are now called into question for cost and capacity reasons.
For those companies that are able to relocate their projects, this means that they will prefer to shift operations to the United States. But this is not due to "unfair" competitive advantages offered by the U.S. side, as is so readily claimed in Germany.
The U.S. is simply pragmatic
The opposite is the case: In comparison to the ideology-driven technology paternalism of the Red-Green part of the Scholz government, pragmatism prevails in the United States when it comes to energy and environmental policy.
For evidence, look no further than the fact that a large proportion of renewable energy capacities are located in conservative U.S. states such as Texas. The reason? It's a good way to make money on otherwise idle land.
Getting there faster – in the U.S.!
Moreover, when it comes to innovation in industry and the digital sector, the United States has a healthy faith in the maxim "Throw money at it – and see what sticks."
In contrast, the belief that we can create an innovation machine by means of a strict EU taxonomy, coupled in Germany with a particularly dogmatic energy policy, is increasingly proving to be a fallacy.
Under these circumstances, Germany's innovation-minded companies will increasingly free themselves from this pillory of sorts by relocating to the United States.
Mind you: They are not doing this to circumvent sustainability goals, but to get there faster. Shifting battery cell research there is just the beginning.
Combining the worst of Franco-German traditions
As for the ongoing attempt to perfecting EU taxonomy, what stands out is that the enthusiasm over the EU Green Deal taxonomy may arguably be the one major commonality between the German and French governments, amid an otherwise strained relationship.
However, the EU taxoxomy seems to combine the worst of Franco-German traditions – French dirigisme and late-Prussian rigorism.
However, even the French, with their insistence on zero-emission nuclear energy, demonstrate more openness to technologies than the Germans.
More on this topic
A Global Ideas Center, Strategic Assessment Memo (SAM) from the Global Ideas Center
You may quote from this text, provided you mention the name of the author and reference it as a new Global Ideas Center, Strategic Assessment Memo (SAM) published by the Global Ideas Center in Berlin on The Globalist.