Immigration: Drain on Resources or Source of Growth?
What is the effect of immigration on national budgets? What is the GDP growth effect?
November 22, 2014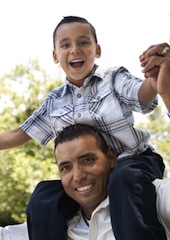 Credit: Andy Dean Photography - Shutterstock.com
1. Immigrants are often viewed as a drain on a country's resources and this reason is cited to oppose looser policies.
2. However, the OECD has found that the fiscal effect of immigration is small.
3. Generally, immigration does not push a country's GDP more than 0.5% in either direction.
4. In a country such as the United States, where immigrants are often young and the social safety net is not large, the effect of immigration is often more positive.
5. In a country such as Germany, where the social safety net is larger and immigrants are older or aging, the impact is often more negative.
6. In the case of the U.S. economy, immigration was a net contributor to the U.S. economy in 2011. It helped increase GDP by 0.03 percentage points.
From Immigrants help U.S. economy, study says by Katerina Sokou (OECD/Washington Post)
Editor's note: This Just the Facts feature was originally published on The Globalist on November 26, 2013.
More on this topic
Takeaways