A Nation of Home Offices?
How has technology shifted the location of work in the United States?
February 4, 2014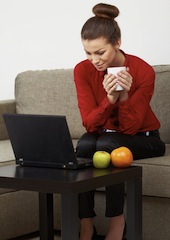 Credit: Andrei Zarubaika - Shutterstock.com
1. Technology has made life simpler. People do not need to spend hours commuting to and from work to get their job done. They can be as productive at home as in the office.
2. Home working reduces commuting. Over 8% of U.S. employees who don't work from home traveled an hour or more to work in 2011 – the definition of a "long commute."
3. About 13.4 million people — or 9.4% of U.S. workers — worked from home at least once a week in 2010. This is up from 9.2 million people, then 7% of U.S. workers, in 1997.
4. Employees who mix working from home and office are often paid more.
5. The median U.S. household income for such workers was over $96,000 in 2010, compared with around $66,000 for "on site" workers.
6. One in four home based workers is in management, business or finance. Nearly half are self-employed.
7. Home based workers are also much more likely to be employed at private firms than in the government.
From More Americans Working Remotely by Neil Shah (Wall Street Journal and the U.S. Census)
More on this topic
Takeaways
Read previous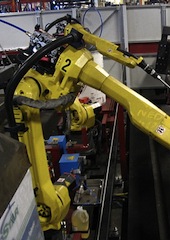 Robots Are Not the Problem
February 4, 2014