Part V: Reform of the Financial System
A "socio-ecological finance system" would be efficient, innovation-friendly and democratic at the same time.
August 24, 2017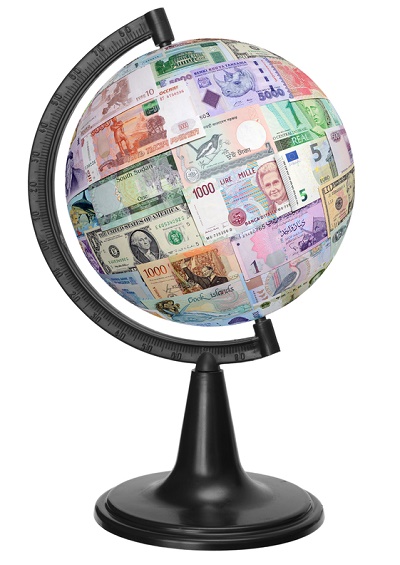 Credit: revers - Shutterstock.com
Due to the implications of the new wave of automation on the job market and the need to create a resilient and sustainable world, we have to re-invent about half of our economy.
We have just a few decades to build an ecological, digital economy that consumes much less coal, gas, oil, water and other resources.
At the same time, it is important to be able to distinguish innovations that hurt nature or other people from those that don't — and to promote the latter.
Sustainability, resilience and ethical alignment could be reached with a new, differentiated incentive system – a "socio-ecological finance system" that is efficient, innovation-friendly and democratic at the same time.
Better coordination systems
How can this be achieved? The financial system is essentially a coordination mechanism, which decides who receives how much of what resource at what price.
But there could be a myriad of better coordination systems. Instead of managing society with a complicated tax system with a 1-2 year delay, the Internet of Things will soon enable a real-time management of complex systems, namely by real-world measurements and real-time feedback.
This can be set up in such a way that the values of society are built into the system ("values by design").
With the Internet of Things, the effects of our actions, including our "externalities," can now be measured at low cost: noise, stress, carbon dioxide (CO2), other emissions, waste, etc.
The same applies to desired outcomes such as job creation, social cooperation, education, health and the reuse of resources.
These would be attributed a price or value in the socio-ecological finance system, which would be determined in a participatory way based on a subsidiary organization of the world.
New currencies
With the addition of numerous new currencies, existing alongside today's one-dimensional monetary system, one could increase the desired effects and activities and reduce unwanted ones. Social and ecological commitment would no longer be expensive – it would pay off.
With such a multi-dimensional feedback and incentive system, a circular economy would basically emerge by itself, driven by new market forces rather than regulation or a digital command economy.
Numerous regulations could be replaced by measurement processes and participatory (subsidiary) pricing processes.
Through a hierarchy of incentive systems, one could promote local commitment to achieve global goals. The economy would become resource-efficient and driven by people's needs.
Socio-ecological financial system
Businesses and citizens could benefit alike. In the interest of digital democracy and collective intelligence, the socio-ecological financial system would be jointly managed by representatives of the economy, politics, science and the general public as described above in the section on the World Council.
In addition, the socio-ecological finance system could be designed in such a way that it would automatically generate taxes to pay for public goods and infrastructures.
By means of the differentiated, multi-dimensional incentive system, one could manage complex systems much better, and even build self-organizing or self-regulating systems.
The externalities underlying this incentive system would be measured in a crowd-sourced way, using sensors in smartphones and the Internet of Things.
By sharing the measurements and making the data available to all, one could earn different kinds of money. Even without a redistribution of money and wealth, everyone could benefit, simply by organizing the use of resources much better.
More on this topic