Georgia (the Republic) on My Mind
We cannot just worry about the Baltic states, we should also consider Georgia. A very timely tribute to Tbilisi and God's "heavenly feast".
March 4, 2022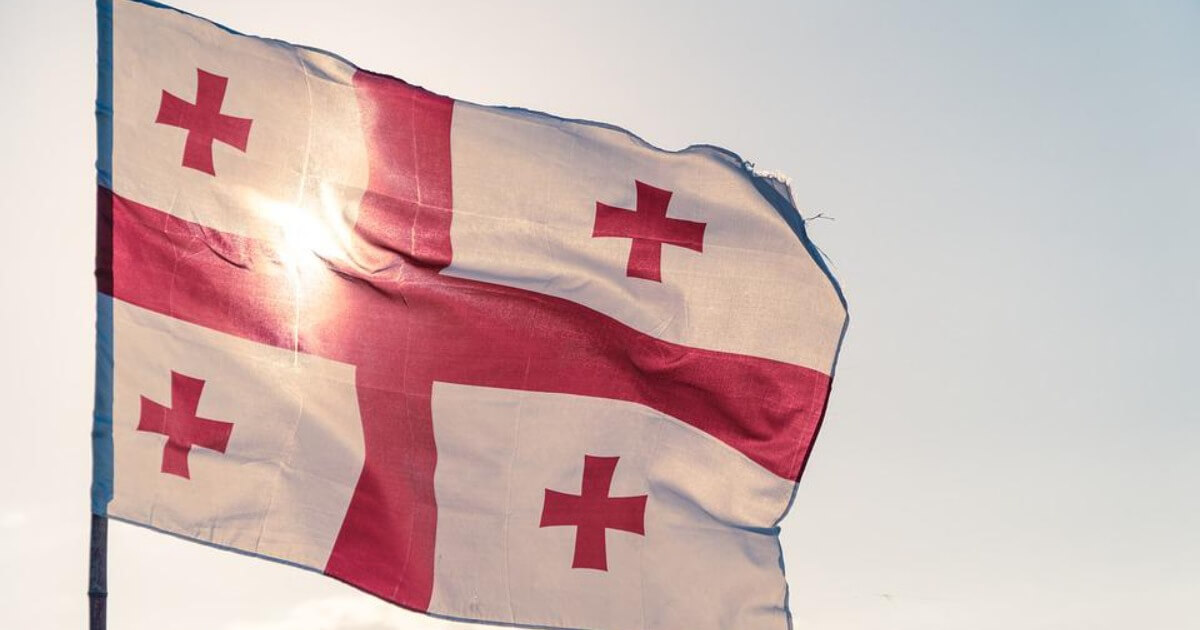 With Vladimir Putin wishing he were Peter the Great while behaving like Ivan the Terrible, I am concerned not just for the Baltic States but also for the Republic of Georgia. 
Putin has already invaded 20% of Georgian territory – Abhazia and South Ossetia in 2008.
The two regions are This territory is now under Russian military occupation which effectively divides the country. He launched a full-scale land, air and sea invasion calling it a "peace enforcement" operation.
Grave abuses
Last year, the European Court of Human Rights ruled that Russia maintained "direct control" over these separatist regions. 
Russia was responsible for "grave human rights abuses" taking place there, the Court added.
Dress rehearsal for his 2014 annexation of the Crimea and his current attack on Ukraine?  
Georgia's appeal
Georgia is important to Russia. It is on the route to Turkey. 
It is on the route to China. Foreign ministers may believe they can cut Russia off from world trade. 
But last February, the first direct container block train from Xi'an in China en route to Moscow arrived in the Georgian capital Tbilisi.
That is a distance of 5,547 km covered in a mere 21 days.
Russia is not rushing
Russia has already achieved its main objectives of effectively stopping Georgia's NATO membership and establishing a military presence in the South Caucasus.  
It is probably not in any hurry to bring Georgia under its influence more forcefully. 
Yet. The world has revealed its habitual reluctance to take effective action and successful megalomaniacs do not stop.
World's best kept secret
Georgia is the world's best kept secret, mainly because it is a bit of a drag to get to for today's pampered tourists.
Georgian airlines are not allocated amiable flying slots. But this should not deter you. 
Legend has it that God admired the generosity, spontaneity, proud self-respect of Georgians. 
Once he had created the world, he gave to the Georgians the lands he had planned to keep for himself.
God's heavenly feast
Another legend explains that God inadvertently tripped over the high peaks of the Caucasus and spilled his dinner onto the land below. 
The land glorified by God's heavenly feast became Georgia.
Flying out of sullen Moscow
I went to Georgia for the first time when it was still part of the Soviet Union. 
I flew out of a tight-lipped sullen Moscow of state-run food shops called "Bread", "Fruit", "Meat". 
Each was sited at the base of concrete buildings piercing an everlastingly overcast sky.
I flew into a city of color and noise and people who looked you in the eye. 
There were market stalls and family-owned corner shops selling jewel-tinted fruits and crisp fresh vegetables. 
Tantalizing Tbilisi
Barely a cabbage or potato in sight. In Moscow, wine was imported from Italy, shipped overland through corridors of snow as high as the trucks transporting it.
It tasted like fluid from a hospital drain.
At the Tbilisi restaurant where I was treated to a Georgian supra — a feast of extraordinary and endless unfamiliar dishes — I drank wines rich in complexity and sunshine such as I had rarely drunk in Europe.
Where wine began
Georgia, after all, is the birthplace of wine. 
The first of it can be traced back by archaeologists to 6000 BC, when Georgians discovered that grape juice could be preserved in terracotta qvevri (urns) buried underground against the winter weather.
I asked the vintner where I could buy it in Moscow. He looked at me astonished. 
"Why would I send it to Moscow?" 
At the railway station, the tannoy courageously announced, "The train on Platform 5 is leaving for the Soviet Union in two minutes."
A proud people
As God discovered, a proud people. 
The English (and the Genoese and the Portuguese and the Venetians) adopted St George as their patron saint.
The Georgian dragon-slayer was the personification of the ideals of Christian chivalry. 
Putin has already invaded the Republic of Georgia once. Do not let us let him do it again.
Recipe: Georgian dips
Pour a glass of wine and try one or all these dips – the first part of a supra, the fabulous feast – to understand a tiny part of why Georgia is God's own country.
With vegetables the equal or better of those grown in the Mediterranean basin, starring roles are played by them at every meal. This makes Georgian cuisine a paradise for vegetarians.
Walnuts are a key ingredient in so many Georgian dishes. 
Make the paste in quantity and keep it in a jar in the fridge. It will last some weeks and can be added to many Georgian dishes.
Mkhali is a puree most popularly made from either spinach or beetroot to which ground walnuts and herbs are added that is eaten with warm Georgian bread. Pitta will substitute. 
Do not be daunted by herbs you may not be familiar with – they are available off the internet. 
Walnut paste
1 tablespoon blue fenugreek 1 tablespoon marigold petals Cayenne pepper to taste 4 cups walnuts 1 medium onion, chopped finely 5 garlic cloves ¼ cup dill, chopped ½ cup coriander/cilantro, chopped 2 tablespoons fresh mint, chopped ¼ cup white vinegar Salt, to taste Walnut paste
Grind the blue fenugreek, marigold petals and chili. Place the nuts, chopped onion and garlic in a food processor with the spices. Grind roughly. Add finely chopped herbs to the food processor, then add vinegar and salt. Mix well to make a homogenous paste. Transfer to a bowl and continue mixing by hand for a sticky paste.
Spinach Mkhali
1 bunch large spinach 
1½ cup walnut paste 
¼ cup cilantro, chopped 
¼ cup parsley, chopped  
Salt, to taste 
4 tablespoons pomegranate seeds
Cook the spinach for 2 minutes in salted, boiling water. Strain into a colander then refresh under running cold water. Using your hands, squeeze the spinach into balls until the water is completely extracted. Finely chop the spinach using a knife and dump in a bowl with the nut paste and herbs. Mix with your hands until a homogeneous paste is obtained. Add more salt and chili according to taste. For 4cm/1½-in balls and press on a few pomegranate seeds to decorate.
Beetroot Mkhali
250g/½ lb beetroots
1½ cup walnut paste  
¼ cup dill, chopped finely
½ teaspoon savory, optional
4 tablespoons walnuts, to decorate
Cook the beetroot in boiling water until a knife pierce them easily, but the beets are still somewhat firm. Drain then peel the beets using latex gloves if you don't want to stain your hands. Grate the beetroot, using the large frame on the grater. Dump the grated beetroot in a bowl with the remaining ingredients. Mix by hand. Season to taste. Form 4cm/1½in balls. Press a small dimple on top and stick on a walnut. 
Eggplant Mkhali
2 or 3 15cm/6in eggplants 
½ to 1 cup vegetable oil
2 cups walnut paste 
½ teaspoon hot chili, chopped
¼ cup basil, chopped (optional)
4 tablespoons pomegranate seeds to decorate
Remove the tails then cut the eggplants lengthwise into 1cm/3/8in thick slices. Heat a large pan on medium. Pour oil into the pan then add the slices. Slowly brown them on either side. Drain on a paper towel. Repeat, adding a little more oil if necessary, until all the slices are cooked. Mix the nut paste in a bowl with the chili and basil. Lay the slices on a cutting board and spread a heaped spoonful of paste on each slice. Roll and place the cylinders on a plate. Decorate with pomegranate seeds.
Გემრიელად მიირთვით – Bon appetit!
More on this topic