The Global Economy in 2014: An Uneven Recovery
What is the 2014 outlook for economies around the world?
January 1, 2014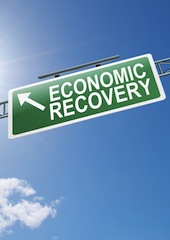 Credit: Sam72 - Shutterstock.com
While global economic aggregates will improve in 2014, many countries will lag behind.
Conflict and crisis areas
The usual suspects — countries that are outcasts or have long been beset by domestic rifts or held back by dismal policies, such as Pakistan, Iran, Venezuela and the Central African Republic — are unlikely to experience significant economic growth. And they are not alone.
The countries of the Arab Spring, including Egypt, Tunisia and Libya, have entered a long and harsh economic winter. Foreign investment and tourism have collapsed. In Libya, oil production has been severely hampered.
And in Syria, torn as it is by ongoing civil war, there is no end in sight to the implosion of the economy.
Credit problems
There are also a few large, developing countries that have become overly exposed to the international credit cycle. These states could be the source of very bad surprises as the U.S. Federal Reserve proceeds to "taper" its quantitative easing program, or reduce the pace at which the central bank supports the economy by printing money to buy bonds.
Turkey and Hungary fall into this category, as do Brazil, Indonesia and India, although they are less likely candidates for a sudden stop in 2014.
Commodity dependency
In addition, several African and Latin American countries that have been relying on enormous commodity booms are now seeing slower growth because of declining commodity prices. The countries in this long list represent only a small fraction of global economic activity, about 8%.
But here, too, averages are misleading. Despite their relatively small share of global GDP, these nations are home to a sizable chunk of the world population—over one-third.
Beleaguered Europe
In terms of global economic activity and importance in international capital markets, the most significant exception to the global recovery is represented by the troubled countries of the eurozone and the European Union's satellites to the east.
Even if, as expected, growth in the beleaguered nations of the eurozone picks up a bit in 2014, the recovery will be almost imperceptible to their populations and wholly insufficient to make dents in their stubbornly high unemployment rates.
There is a high likelihood that Europeans will persevere and that the economies of the periphery will be gradually reoriented toward increased exports and smaller government.
Eventually, credit will likely return and fuel domestic demand in these peripheral states once again. But all these processes will take years to complete. In the meantime, sustaining the fragile political consensus behind reforms will remain the biggest challenge.
Editor's note: A longer version of this piece was originally published at the Carnegie Endowment for International Peace.
More on this topic
Read previous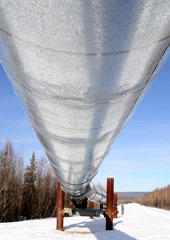 Energy: Subsidizing the Rich
December 31, 2013