How to Deal With the Populists: Home Truths for Europe's Future
"Technocracy is policy without politics – and populism is politics without policy."
March 25, 2015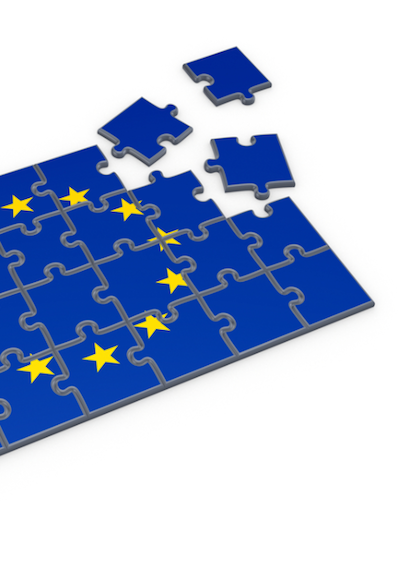 Credit: 3Dstock - Shutterstock.com
Geopolitics – and foreign policy in general – is always some kind of derivative of domestic politics. In a curious way, the current situation reminds me of my student days 28 years ago, when I started studying economics at what was then called the Karl Marx University of Economics in Budapest.
The way we were introduced to the subject was via the study of "political economy."
When I finished my studies a few years later, in 1991 at the by then properly renamed Budapest University of Economics, we were still located in the same building and "political economy" was gone. We only learned about "economic policy."
You can't shake the political economy
I thought that for the rest of my life I could do without political economy. But following the global financial crisis that started in 2008, I now realize that my hopes were sorely disappointed.
Political economy is driving my life these days – as well as pretty much everyone else's.
Those who are regular readers of history books should not be surprised about what is happening in Europe – and more broadly in the developed world. Economic policy is now largely driven by the political consequences of this crisis.
An often-quoted observation holds that "revolutions are not made by those who are poor, but by those who get disappointed."
And after the crisis, tens or even hundreds of millions in the developed world have slipped back from having achieved middle-class status and are now poor again. And their disenfranchisement, their disappointment is driving the current political process.
The utility of populism
As in the 1930s, every political demand generates a supply. So this disenfranchisement is generating a large supply of "-isms" – different kinds of populisms. One is nationalism.
If a politician is running out of sources to give social welfare to his people, then s/he can still revert to the old warhorses of identity politics and nationalism. This is, to some degree, what is driving the current course of Russia.
There are also other kinds of populisms. You always need to find a scapegoat. You need to pick a "fight" in order to stay in power. That is what is driving populism – from Greece to Spain to the UK. The sentiment even afflicts the United States, via the Tea Party's populism.
In East and Central Europe 25 years ago, we all had a strong belief in a direct route that would lead us from communism to western-style democracy and an embrace of the market economy. We had a very clear model to follow – the European Union.
My generation – I am now 46 years old – was raised in the hope that we would embark on a linear, one-directional path of catching up and getting there. But almost every country in the region experienced a zigzag path caused by disillusionment and followed by nationalism and identity problems.
One of the reasons is that the very model we aspired to is itself in trouble and trying to redefine itself. After all, who wants to join a crisis zone?!
How to avoid the trap of technocracy and the hell of populism? We are facing a growing gap between what should be done, logically and technocratically, and what can be done politically.
What can Europe do to become a role model again?
In the wake of the crisis, somebody wrote that technocracy is policy without politics – and populism is politics without policy. But what we need is good politics, which is at the middle of these two extremes.
What does this mean for the three major topics dominating European economic policy debates these days – structural reform, investment and austerity? First of all: I do believe that austerity has its role as a way of deleveraging states. But it's not enough.
You also need structural reforms, which are long overdue in most EU countries.
But politically, these are the two most difficult things you can ask of your voters. Austerity sounds nice in a technocratic environment, but it essentially means asking for money back from the people.
And structural reform – probably the sexiest term in macroeconomics – for a politician means asking your voters to fundamentally change the way they live. This is even more difficult to ask for.
Investment: A free lunch?
But to get out of this crisis, the European Union still needs some degree of selective austerity, it needs much more structural reform, and what it badly needs is investment.
As Larry Summers put it recently in the Financial Times, investment is a kind of free lunch – for governments. If investment is not financed from public funds, it can be a generator of growth that is politically popular (unlike austerity and structural reform) and does not increase short-term indebtedness.
Investment into public goods, if done well, can also improve competitiveness. Despite this irrefutable fact, we see precious little of that. It is hardly happening in the United States and it is not happening in Europe.
Many politicians say, "There is no money, we need to provide that with more public funds from more public debt." But that's not true.
Based on a recent survey, published by the Long Term Investors Association, there is over $1 trillion invested into public infrastructure today by investment funds, insurance companies and pension funds. And their stated intention is to triple this amount in the next five years.
So there is a huge potential. Money is there – and it is looking for projects. But there are nowhere near enough viable projects and no proper administrative capacity to get them done.
We need all three at the same time: austerity, structural reform and investment, executed in a clever economic policy mix. And we need good politicians who can get the relevant political support for good governance of this kind.
More on this topic