Italy's New Coalition Faces Tough Choices
Italy has moved—again—in the direction of stability in the short term, while facing long-term fragility of its economic and financial situation.
September 9, 2019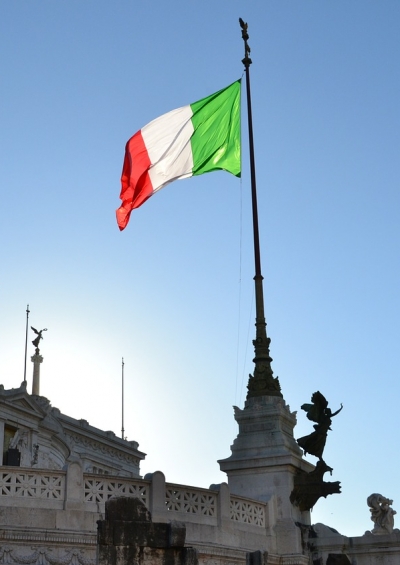 Italy's new governing coalition, combining the populist Five Star Movement and the center-left Democratic Party, has done more than just sideline the right-wing forces of Matteo Salvini's Lega party.
The new more centrist alliance is certain to calm nervous financial markets and reassure the European Union. Its appointments to the European Commission and the European Central Bank will provide greater stability and cooperation on European matters.
At the same time, one also needs to be aware that Salvini, leading the opposition is hardly likely to slink away from the Italian political scene. That ought to help discipline the new coalition partners.
Salvini gambled and lost
Prime Minister Giuseppe Conte continues in office under the new political arrangement. Clearly Salvini's electoral gamble in leaving his coalition with Conti's Five Star Movement in order to try to force new elections backfired spectacularly.
Perhaps he did not foresee that the Five Star populists would join a governing coalition with the very political establishment the movement was founded to oppose.
As far as the Five Stars are concerned, many of its representatives in Rome must be relieved that they will keep their parliamentary seats and positions in government in the process. Indeed, one has to wonder how many of them will gradually migrate to the Democratic Party during the life of the new coalition.
The new government's first challenge is to agree on a 2020 government budget. The coalition's new 26-point political program makes it clear that its leaders will pursue an expansionary fiscal policy next year.
The joint political platform envisions measures such as higher minimum wages, no VAT increases, more spending on education, research and welfare, as well as a new public bank to help boost growth in Southern Italy.
Italy needs sensible policies
Given Italy's economic stagnation, a well-designed fiscal stimulus makes for a sensible policy — provided that these steps are accompanied by economic reforms to boost labor force participation and productivity.
The new coalition will need to agree on enough such pro-growth reforms to get Brussels to sign off on increased fiscal spending.
The challenge of moving forward on these programs depends heavily on how Salvini fares as the new leader of the Italian opposition.
Current polls suggest that his League Party could easily have won a snap election, a point underlined by his political opponents' eagerness to avoid one.
Given the risk of further economic weakness in Italy and the difficulties in passing a new budget, Salvini might fancy forcing the new governing coalition to take responsibility for the economic hardships facing Italians.
Taking advantage of such an opportunity could position Salvini well in winning the next Italian election which is due no later than May 2023.
However, several issues also cloud Salvini's political future. The new government may do unexpectedly better in economic terms than current projections suggest.
The new government is also certain to publish all available information concerning Salvini's financial dealings with Vladimir Putin in Russia. This poses a political, legal, and financial risk for Salvini's near bankrupt Lega party.
Lastly, if the new government is able to maintain the number of new immigrant arrivals in Italy at the current low levels, Italian voters may conclude that Salvini and his anti-immigrant tirades have been left behind by events, reducing his electoral changes.
Conclusion
Italy, in other words, has moved—again—in the direction of stability in the short term, while facing long-term fragility of its economic and financial situation.
Editor's Note: Adapted from an article which originally appeared on the Peterson Institute for International Economics.
More on this topic