The Serbia-Turkey-Russia Axis: Alarm Bells for Europe
Erdogan and Putin are working hard to undermine the EU's and NATO's strategic interests in the Balkans.
June 2, 2018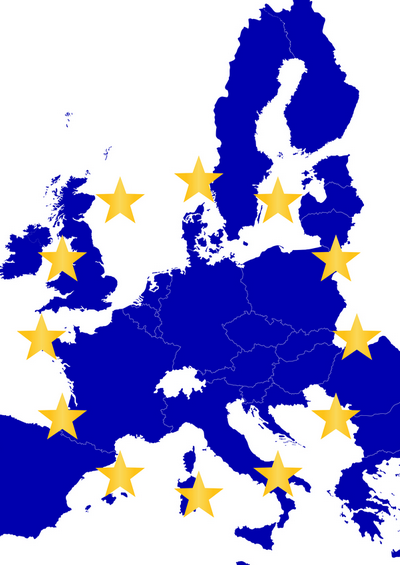 Credit: frees - www.shutterstock.com
Editor's Note: This article was co-written with Arbana Xharra
While the EU seeks to increase its influence in the Balkans, Russia and Turkey have been working hard to strengthen their own ties to the region.
The EU's renewed interest in its southern backyard has been prompted by fears of Moscow's mounting impact in the Balkans. Although Russia's closest European ally is Serbia, it is not the only country with a long history in the Balkans.
Turkey is another heavyweight, gaining huge support from corrupted officials throughout the Balkans. Like Russia, Turkey is investing in major national projects strategically calculated to have the greatest economic and political impact on the financial market.
To demonstrate his commitment to Serbia, Turkish President Recep Tayyib Erdogan recently stated that the target for Turkish investments in Serbia 2018 is $2 billion, rising to $5 billion in the long term. These are impressive numbers, especially considering the increasing weakness of the Turkish economy.
Reviving the Ottoman Empire
Investments aside, Erdogan has made his unscrupulous position clear to Western powers, stressing that Turkey will become as powerful and influential as the Ottoman Empire was during its heyday.
The Balkans were once part of the Ottoman Empire, and subsequently under the thumb of the Soviet Union. To this day, Russia considers Serbia its most trusted ally in Europe and is investing heavily in large projects, especially in the energy sector.
While Russia and Turkey are competing with each other for influence in Serbia, they are still collaborating because of their joint opposition to the EU's continuing and extensive involvement in the Balkans.
French President Emmanuel Macron has picked up on that, saying that he did not want "a Balkans that turns toward Turkey or Russia."
The trade dimension
The European Union is still Serbia's largest trading partner. However, Serbia is heavily dependent on Russia for military equipment, which in many ways defines Russian-Serbian relations.
There are approximately 1,000 companies in Serbia owned partially or entirely by Russians, with estimated revenues of 5 billion euros. Most Serbs are pro-Russian and regard NATO unfavorably. They remember well that Western powers heavily bombed their country in 1999 during the war with Kosovo.
Russia is clear about what it wants: In a visit last year to Belgrade, Dmitry Rogozin, Russia's deputy prime minister, asserted that "Serbia will never join the EU."
Meanwhile, Serbia has managed to have it both ways, looking simultaneously at the East and West. While recognition of Kosovo's independence remains the EU's key condition for Serbia's membership, Elena Guskova, from the Institute for Balkan Studies in the Russian Academy in Moscow, argues that cooperating with the Russian military is "a guarantee of safety" for many Serbs.
Whereas Putin does not hide his animosity toward the Western alliance and tries to undercut Western interests anywhere he can, Erdogan — like Serbia's leaders — wants to have it both ways. He wants to maintain Turkey's membership in NATO and presumably still desires to join the EU.
At the same time, Erdogan is working hard to undermine the EU's and NATO's strategic interests in the Balkans by entrenching Turkey in Serbia in particular to serve his insidious scheme.
Serbia's options
Serbia must weigh its options carefully. If it is serious about wanting to become a member of the EU, it has to undertake the necessary socio-political and economic reforms. Serbia will certainly have no chance of joining the EU if it maintains open-ended association with either Erdogan or Putin.
To be sure, Serbia must by now realize that the prospect of sustainable democracy, freedom and economic growth rests on close association with the EU.
For that reason, it should distance itself from ruthless dictators who pretend to be the savior of the Balkans when in fact they are exploiting the region's vulnerability for their long-term strategic end.