Apartheid's Worst Nightmare: A Flawed and Very Human Hero
Winnie Mandela's contradictory personas are a reflection of the history of South Africa and of the society that it is today.
April 15, 2018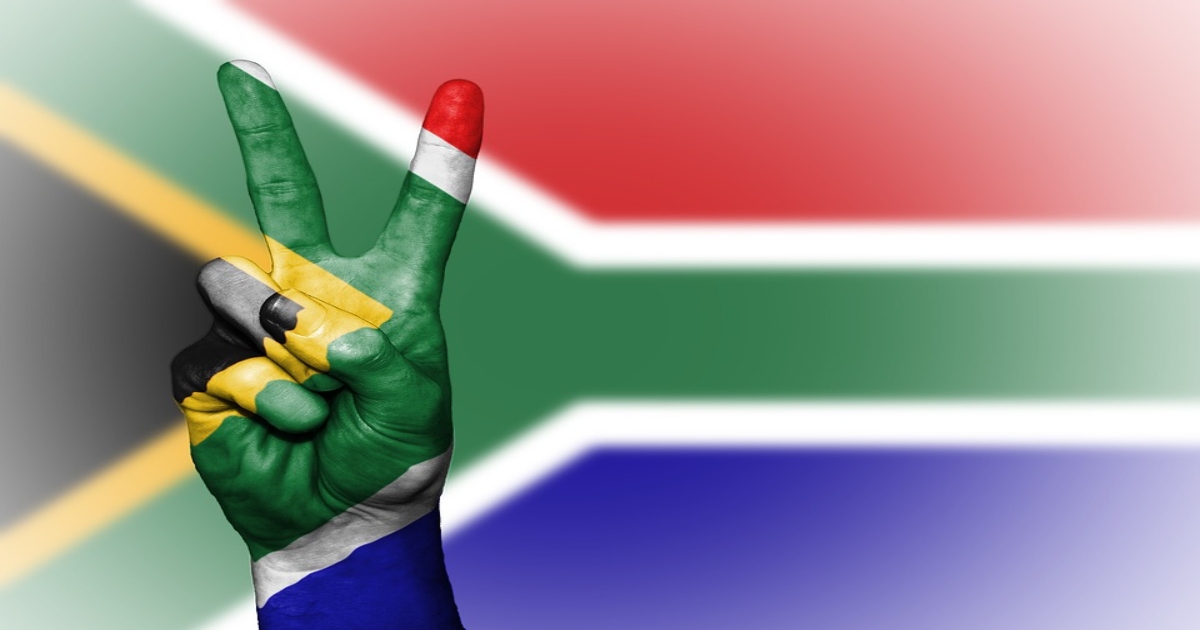 My first sight of Winnie Mandela was during the mid-1980s, as a high school teenager. Learners at our voluntary literacy project in Umlazi, a township south of Durban, would not be attending that week, as Mrs. Mandela was coming.
My impression was of a regal, militant, impassioned and compassionate woman who got things done and delivered on her promises. In that particular instance she promised a particular section of the township would get "standpipes" (communal taps with running water) and within a few weeks, they were installed!
As so many others did, I began to idolize her, though I'd had no personal interaction with her then. News reports of Mam Winnie were undoubtedly biased, but stories among comrades abounded, detailing her courage and defiance even during the worst of her incarceration.
Inside South Africa, she became the figurehead for the banned liberation movements, and remained so despite repeated incarceration, torture and house arrest.
A powerful icon for black power and black feminism locally and globally; her outstanding intellect, unflagging commitment and extraordinary beauty effortlessly gave the lie to a regime that tried to equate Blackness with stupidity, laziness and ugliness.
Even more, her charismatic oratory inspired millions to defy and resist. She was apartheid's worst nightmare, and its intelligence apparatus used every brutal and dirty trick in its extensive arsenal to humiliate and discredit her.
The murder of Stompie Seipei
When allegations surfaced that she and her football club had been involved in Stompie Seipei's murder, I didn't know what to think, especially because I knew people who'd been smeared by the regime.
Wrangling with what was being said, trying to reconcile it with my hero worship, I read voraciously and questioned politically active friends and family. A phrase I heard repeated in this context was that she, and the football club, were "out of control" in Soweto.
It scarcely occurred to me then, that, in addition to all she endured at the hands of apartheid's goons, she encountered patriarchy within her community, and within the African National Congress itself.
Several of those I spoke with postulated that she was suffering post-traumatic stress following her ordeals at the hands of the notorious Security Branch. Having more recently read her account of those horrors in her book, 491 days, I'm convinced that post-traumatic stress did and continued to affect her for the rest of her life.
In the early nineties, though, while some were genuinely concerned by the how Winnie's alleged crimes were impacting the ANC, the age-old "hysteria" trope was being used by others seeking to sideline a powerful woman with massive popular support.
Throughout the conviction of Jerry Richardson for Stompie's murder and Winnie Mandela's own trial and conviction for kidnapping, South Africa was still governed by the National Party, and I remained conflicted and uncertain.
The Truth and Reconciliation Commission
With the first democratic elections came the promise of the Truth and Reconciliation Commission which, we hoped, would facilitate truth to emerge in so many instances. I followed the TRC proceedings avidly, and also attended some sessions.
Listening to Archbishop Tutu's voice break as he pleaded with Mam Winnie to say sorry for her part in the "things that went wrong", I, and I'm certain many others, cried too. Though a recent documentary appears to ignore this, she did apologise to the family of slain activist Dr. Asvat, and to others.
Prof Njabulo Ndebele's novel, The Cry of Winnie Mandela, details several imaginary conversations between "ordinary" women and this "most unmarried married woman." It moved me tremendously, as I embarked on a new life in a new city, the same city in which Mam Winnie had been incarcerated together with Fatima Meer and other members of the Black Women's Federation.
At a chance meeting prior to a college graduation at a New York penitentiary, I discussed his novel and its subject with Professor Ndebele, and on his return to South Africa he delivered a public lecture as part of the human rights programme I directed at Wits University.
One of the things that I've always wondered about is the silence, perhaps a telling one, from fellow comrades and friends like Albertina Sisulu and Fatima Meer. The former introduced Winnie to Nelson Mandela, the latter was her first visitor during her banishment to the isolated town of Brandfort.
Both were strong female stalwarts of the ANC, and in some measure mentors as well as friends to Winnie, yet both refused to publicly comment on the allegations around her football club. Was this purely due to their unwavering loyalty to the ANC party line, or some other reason?
Upon relocating to Johannesburg 15 years ago, I was introduced to the journalist who had written the book Katiza's Journey, about the ordeal endured by a witness to Stompie's murder — including abduction, torture and incarceration in a Zambian prison before finally arriving in Britain.
After wide-ranging discussions with Fred, I felt I could no longer close my eyes to Mam Winnie's culpability in several acts of violence perpetrated by the football club, including the assault on Stompie.
While her trauma-induced stress undoubtedly contributed, I couldn't swallow it as a blanket excuse for her actions. To do so would be an insult to the many others who suffered similar stresses yet did not compromise their integrity.
Meeting Mam Winnie
I eventually met Mam Winnie, twice. After a talk at Wits University, I was again captivated by her commitment to social justice, by her fearless criticism of the ANC's leaders, by her deep laugh that belied the equally deep sorrow haunting her darkly incisive eyes.
Even then, I was impressed yet conflicted, wanting to applaud so much about her, yet unable to do so totally uncritically.
Following her death, I have been distressed by racist hate speech on some social media platforms and equally disturbed by the tendencies towards hagiography and blind reverence that have characterised so many tributes.
It is my hope that we can find compassion enough as a nation to view her as a complex black feminist hero; a fabulous yet flawed and contradictory soul whose formative years were spent under a brutal racist and sexist system.
Her commitment to dismantling that system meant she had to grapple with a different yet similar patriarchy inside the liberation struggle and in traditional communities. And perhaps she did at some point betray the principles of the struggle to which she had dedicated her life, by participating in acts of violence and inhumanity, whether by actual commission or through other means.
In many ways her contradictory, seemingly perverse personas are a reflection of the society that we are today, and of the history that has brought us here — its perversities, its brutalities, its compromises, its paradoxes and its passions.
I'm really glad that the Cry of Winnie Mandela is a set work for many schools in South Africa. I hope that many of our young people will continue to learn about her and through her struggles, about our history. Because the struggle for social justice is not yet over.
More on this topic