We the People: An Important New Year's Resolution
Increased consumption of ultra-processed foods is directly linked to increased greenhouse gas emissions.
January 1, 2022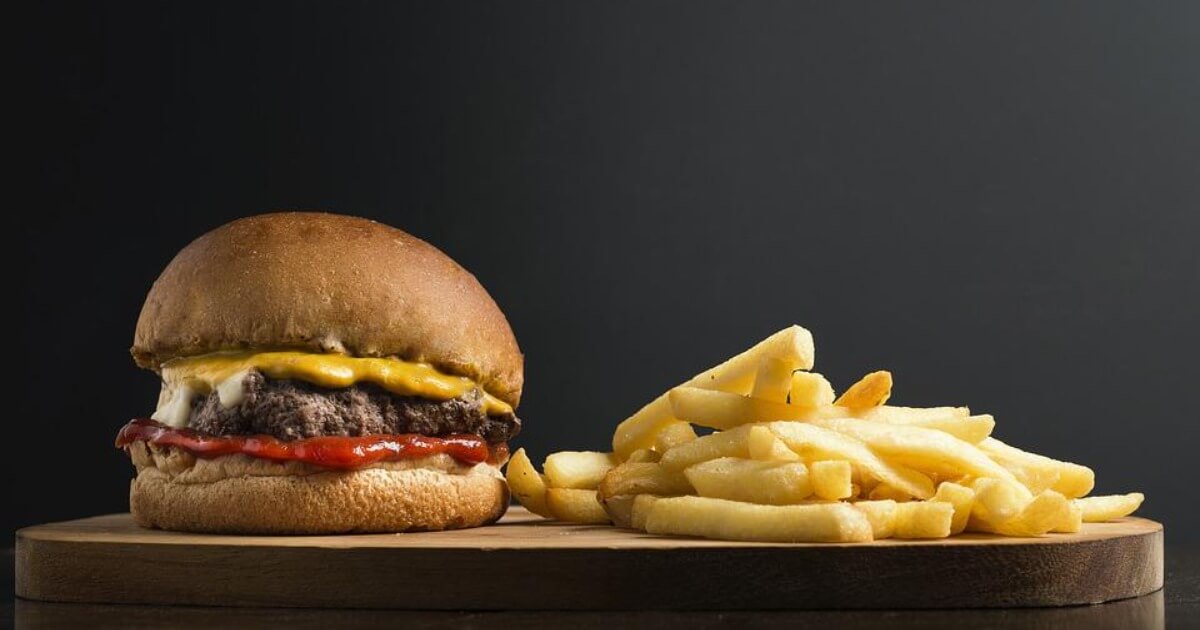 At the COP 26 meeting in Glasgow, there was a suspicion lingering that the politicians gathering there were playing that old schoolyard trick — making all manner of promises while crossing their fingers behind their backs.
But here is an important global truth: If politicians won't grasp the nettle, each individual one of us must. Small acts beget larger ones. Let's start in the kitchen.
The truth about processed foods is out
A study recently published in The Lancet Planetary Health, charting eating habits over the last 30 years, confirms a truth that is neither inconvenient nor unexpected.
The study's core message? Increased consumption of ultra-processed foods – sausages, ready-meals, packaged baked goods, confectionery, soft drinks, sugary cereals – is directly linked to increased greenhouse gas emissions.
Unsurprisingly, the production of ultra-processed foods also uses more water and land in all countries, even developing ones.
It's about our health and that of the planet
We have long known these ultra-processed foods have an impact on our physical health. Now Lancet has given us the first study to demonstrate they have an impact on the health of our planet.
And the argument that processed foods offer a cheaper way to eat has been crushed by a study from Oxford University last week.
It compared the cost of seven "sustainable" diets to typical regular diets in 150 countries.
The study focused on whole foods and didn't include meat substitutes nor meals eaten out but looked at home-cooked vegetarian, pescatarian, flexitarian and vegan diets.
Come on – try eating your hat!
Compared with the cost of regular food, it found that sustainable diets of fruits, vegetables, whole grains, legumes and pulses, with modest amounts of meat and dairy products included, were on average 22-34% lower in price.
Not surprisingly, pescatarian diets were up to 2% higher. But vegetarian diets were 27-31% cheaper. Consumers who contend they care about sustainability and would support eating 'green' if only it were cheaper should now eat their hats.
"The fact that vegan, vegetarian and flexitarian diets can save you a lot of money," says Dr. Marco Springmann, a researcher on the study, "is going to surprise people."
To benefit, though, you probably need to know how to cook from scratch with skill – another argument for bringing Home Ec. back into the school curriculum.
An inedible diet?
A nutritionally balanced diet of pasta, peas, onions, brassicas, sesame seeds, wholegrain breakfast cereal and sweets devised in 2012 at the University of Aberdeen would reduce your carbon footprint by 90%. But it sounds inedible.
However, a person eating a mainly vegetarian or a plant-based diet can save 949kg/2092lbs of carbon annually. Adopting one doesn't consign you to donning dining sackcloth.
This is the diet of Mediterranean countries, considered delicious and healthy enough for the glitterati to spend thousands at luxury spas embracing it.
Good advice
While you would do well to eat much less chicken, pork, beef and dairy foods, you don't need to give them up entirely. Just those that are produced industrially.
We do have the power to influence what we are offered to eat. Public demand for plant-based products has shown how the food industrial complex whose goal is profit can transform, and at speed.
Change your buying habits to foods that aren't processed. Shop little and often to avoid food waste. Buy only what you will eat.
Eat all that you buy. It may seem limited action in the face of a global calamity. But if each of us follows it, it will impact the coffers of Big Food Biz and they will change, too.
What have you got to lose? The Earth.
The "Gigantic" Recipe
This recipe will transport you on a Greek holiday, necessary after all that gloom.
These butter beans are called Yigandes in Greek – Giants. Soak 500g/17oz overnight in water to cover then drain and bring gently to the boil. Scoop off the risen scum then simmer gently until soft, up to 2 hours depending on their freshness. Don't overcook. They shouldn't be mushy. They will cook further in the sauce.
Saute a finely chopped onion and a finely chopped fat clove of garlic in 1/2 cup of olive oil until soft. Drain the beans and add them to the onion mix. Pour over one cup of water and add a generous squirt of tomato paste, around 3 tablespoons.
Alternatively, add 400g/14oz can crushed tomatoes. Stir in 4 tablespoons of fresh dill, finely chopped. If you loathe dill, use parsley. Season to taste with salt and pepper. Simmer with a lid askew until a thick sauce has developed and the beans have fully softened, adding more water if necessary so it doesn't stick.
Recipe for Saganaki, or fried cheese
Eat with a slice of Saganaki, crisp on the outside, gooey on the inside fried cheese made with Kefalotyri or Graviera, which you will notice is how the Greeks might say Gruyere and which you can use instead. It's Greece's version of grilled Halloumi.
Slice the cheese as thick as toast. Dampen both sides under a running tap. Dredge in flour, shaking off any excess. Fry 2 minutes each side until gold in 1-2 tablespoons olive oil, flipping it carefully with a spatula in order not to lose any crust.
Serve with a slice of lemon and eat while hot or it will harden.
More on this topic