The Trump House: Season 3
Politics. Drama. Horror. Television doesn't get any better than this.
March 26, 2017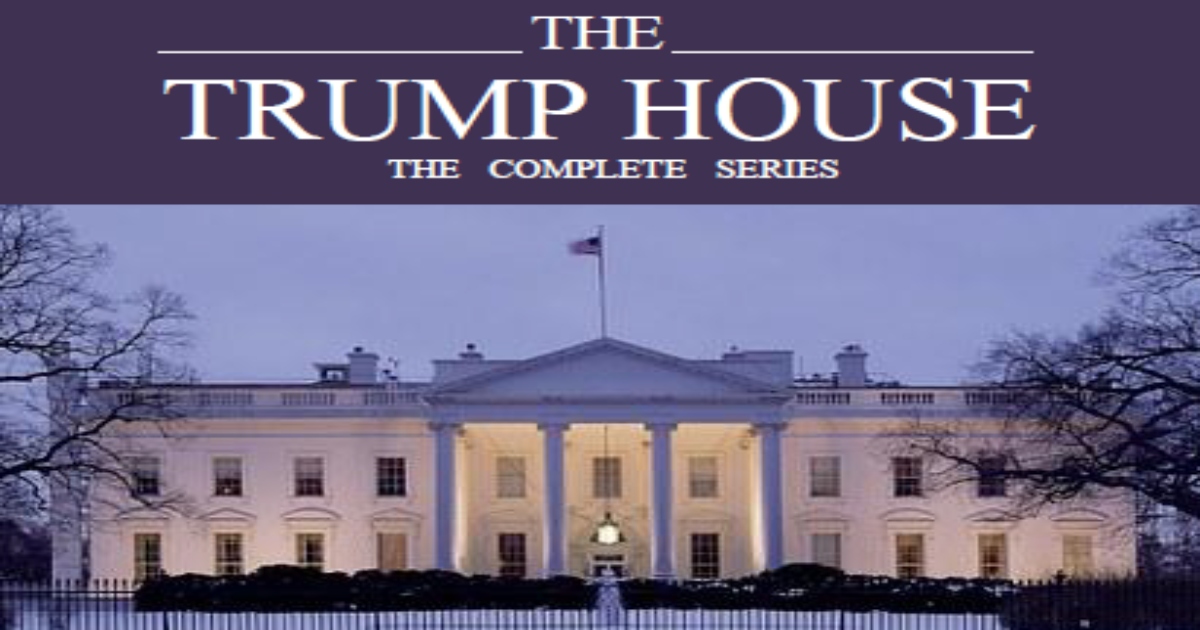 Season 1 of The Trump House was a phenomenon. Season 2 cemented its place as one of the "hugest" TV shows of our time. Season 3 is only days away.
For those who have just joined us, The Trump House is a (fictional) reality TV show set in the White House. It was the brainchild of Ivanka Trump, who saw an opportunity to increase the value of the Trump brand.
The show has been categorized as a drama/tragedy. It has been described as a crossover of Dallas, Law and Order, Keeping Up with the Kardashians and the Home Shopping Network.
Season 2 recap
Season 2 broke all records starting with the very first episode – which was the most-watched TV event since Ronald Reagan's inauguration. Season 2 featured classic episodes such as "Spicer's Gaggle," "Kellyanne Couchpotato," and "Wiretap."
Described as a tour de force by Mark Levin, Season 2 was an emotional rollercoaster, which whisked audiences from the blood-soaked streets of Stockholm to the Oval Office yoga studio.
Season 3 plot leaked
As it has proven useful to generate pre-release hype for the last two seasons, the producers have again leaked a list of the first 10 episodes of Season 3:
Episode 1 – Travel Ban, Again…
Episode 2 – Trump "Care"
Episode 3 – Foreign Agent
Episode 4 – Alfa Bank
Episode 5 – Spicer SOS
Episode 6 – Attorney Firesale
Episode 7 – Microwave
Episode 8 – GCHQ
Episode 9 – Something in Common?
Episode 10 – Comey Time
Grabbing America by the P****
The last time that a TV show caused such excitement was when it had the letters XXX in the title.
But despite The Trump House's appalling success, there are rumours that prominent members are angry that The West Wing is still stealing the show's thunder.
Administration officials denied this, tweeting that the only "West" the President was concerned with was Kanye (who still hasn't returned his calls), and the only way the word "Wing" was relevant to the administration was that it described its approach to running the country. The tweet was later deleted.
A prominent insider also commented that, like the footage of the moon landing, The Trump House doesn't just show history, it is history.
The White House later clarified that this did not mean the show is over, after Kellyanne Conway said in an interview that she would miss it. She has since been sidelined from TV and was last seen buying a microwave in a Walmart outlet wearing a tin foil hat.
The hands-on President
Without doubt, the highlight of Season 3 will be the visit of German Chancellor Angela Merkel. Kindred spirits since Merkel won TIME person of the year in 2015, Merkel and Trump hit it off right away, and the President even went out of his way to point out what they had in common.
Apart from being historic in terms of its relaxed and warm atmosphere, the meeting was noteworthy for another reason. Merkel and Trump broke the world record for shortest handshake (it lasted 0:00 seconds).
Incidentally, Trump also holds the record for longest handshake (with Japanese Prime Minster Shinzo Abe), and strongest handshake (with Canadian Prime Minster Justin Trudeau).
No wonder then that he is known as the hands-on President by many of his supporters in the Rust Belt (as well as by several of his former female employees).
But apart from showcasing Trump's diplomatic finesse, Season 3 will also reveal him as a progressive, finally ending support for frivolities like environmental protection, and giving a much-needed boost to the cash-starved U.S. military.
Season 4 teaser
Very few details regarding Season 4 have been released. There are rumours circulating that one episode will involve the President ordering Congress to investigate Bigfoot after watching an episode of Ripley's Believe It or Not!
Another episode is rumoured to involve renaming Mar-a-Lago "The White House" (and renaming The White House "The Club House" – see golf course in Season 2).
If Season 4 lives up to Seasons 1, 2 and 3, it will be juicier than a Trump Steak (with gravy!).
The Trump House: Season 3 hits Netflix next week and will be available as a DVD and Blue-ray box set in Nordstrom stores nationwide.
Note: All proceeds from The Trump House will go the families of the victims of the GOP healthcare bill. #MakeAmericaEntertainingAgain(again)
Takeaways