Germany, Beware of Uber's "New" Ridesharing Model
Uber's new CEO presents a kinder, gentler face of his company. But don't be fooled. The business model hasn't changed.
June 3, 2018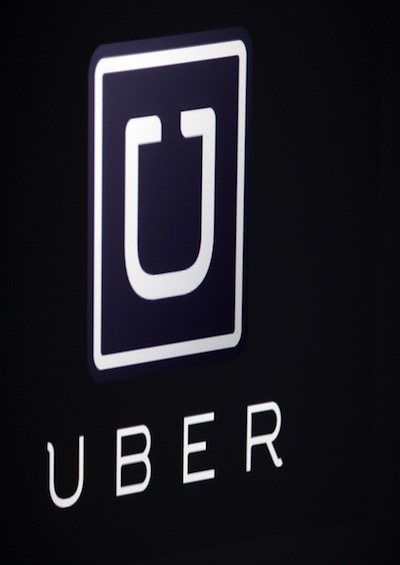 Credit: 360b Shutterstock.com
Uber's new CEO, Dara Khosrowshahi, has been on a "goodwill ambassador" tour, presenting a kinder, gentler, more understanding and cooperative face of his company.
Recently, Khosrowshahi made an appearance in Munich at the Digital Life Design (DLD) conference. He said the company wants to learn from past mistakes. "We want to work with the authorities, the cities and with taxi companies," he claims.
His hope is to re-launch his ridesharing business in places like Germany, France and London, where Uber's brand of cowboy capitalism has met with fierce resistance from the courts and the public.
But don't be fooled. For all the soothsaying, Uber's ridesharing business model really hasn't changed. The new goodwill CEO is still unprepared to let go of the company's destructive business model.
It not only treats drivers poorly, which is well known. What is far less understood is that Uber subsidizes passenger fares, operates a business that clogs the streets even more, undermines environmental goals and fundamentally aims at hollowing out the public transportation system.
With such a list of deficiencies, European authorities have only one proper way to act – refuse operating licenses to Uber, unless the company agrees to a series of conditions and requirements, as outlined below.
Flying taxis?
At times, it seems as if Uber itself senses what's ahead. Currently, it is seeking to talk up its business prospects with the next new madness, flying taxis by 2020.
Suffice it to say that Uber doesn't even have a working prototype yet, and the company is still losing billions of dollars per year. This financially strapped company is in no position to launch a revolution of flying cars, and such "vapor ware" announcements are meant to distract the public — and its crucial venture capital funders — from its ongoing woes.
The problem with Uber is not just the braggadocio inherent to the Silicon Valley attitude. It is the entire ridesharing business model.
Whether it is Uber or its ridesharing competitors like Lyft in the United States or Ola in India, the basic approach remains the same: Subsidize fares and flood streets with taxi-like cars. What is officially sold as enriching transportation choices ultimately aims at establishing a transportation monopoly.
In city after city, Uber's approach has contributed to massive increases in traffic congestion. In the U.S. market, Uber has an opening because most public transportation networks are poor in quality, especially when compared to Western Europe's.
Rather than allowing Uber to punch holes into those networks, the focus in Europe (and elsewhere) ought to be on expanding public transportation. That's the only strategy to reduce congestion.
Shortsighted arguments
Uber's argument to raise the hidden potential of privately owned cars – which tend to be parked 95% of the time on average – is a very shortsighted efficiency argument. It completely overlooks increased carbon emissions.
Reducing them is key to improving the quality of life in cities, where too much latitude has been provided to private cars anyway (for example, when compared to strengthening bicycle or pedestrian traffic).
Most customers who love Uber don't realize that the company actually subsidizes every ride. Whenever a passenger gets into the car, they are paying only half of the cost. The other half is paid by Uber's wealthy venture capital investors.
As a result of these subsidies, all of the ridesharing companies are bleeding money. Uber's annual losses surged 61% in 2017 to $4.5 billion (after losing nearly $3 billion in 2016).
Why would Uber do that? Because it is using its deep pockets to mount a price war and drive off the competition. And that competition happens to be not only taxis and other ride-sharing companies, but public transportation.
Recently I asked an environmentalist in San Francisco, who was about to take a Lyft, why he didn't use public transportation instead. He said that the bus would cost about $2.50, and Lyft would cost about $5. He said the difference in price was not that great, and Uber was more convenient. Then I asked him, "What if the price was more like $10?" He said then he would probably take the bus.
This is a common reaction. U.S. researchers have asked many ridesharing passengers, "If you didn't have Uber to use, how would you travel?" Half of respondents say they would use either public transportation, ride a bicycle or walk.
Ridesharing congestion
Even as an Uber car shows up quickly to pick you up, passengers are stuck in heavy traffic for far longer due to "ridesharing congestion." And regular, non-ridesharing vehicles suffer in the clogged traffic as well. From an environmental standpoint, ridesharing is taking us backwards.
Uber continues to deny these negative impacts. It insists it can help solve congestion by increasing the number of electric cars. However, Uber's e-car program is little more than another hyped attempt at "greenwashing" to rebrand its reputation. Uber has far too few electric cars to make even the tiniest dent in its carbon and congestion impact.
Never mind that drivers' pay is so low that they can barely afford a regular car, let alone the cost of an e-car, even if Uber arranges a loan. It is not a coincidence that Uber has promoted e-cars the most in London, which is on the verge of permanently evicting the company from its roads.
As to the company's real strategy, all one needs to know is that Uber refuses to limit the number of its cars. For its business model to succeed, it has to do just that. Otherwise, it won't achieve (near-)monopoly status.
Given those harsh corporate realities, all the propaganda about ridesharing as part of the "sharing" economy, being good for sustainability and fostering entrepreneurship is just poppycock.
Ridesharing's app-driven service could potentially add something positive to our transportation options, but only if it is regulated properly. It can fill certain holes in the network, just like bicycle apps do.
But for Uber to play a constructive role in that regard, its wings must be clipped. Uber's ambition of overpowering the transportation sector might be exposed as what it is – lunacy.
How to regulate Uber
1. A limit on the number of ridesharing cars
Traditional taxis already have a limit and for good reason – to reduce congestion. A balance must be found between having enough taxi-type vehicles to service demand, but not so many that the streets are choked with traffic.
Regulators could use the ridesharing GPS tracking technology to create congestion zones that limit vehicles and give priority to public transportation, especially during rush hours.
2. Prohibit predatory pricing
Why should Uber be allowed to subsidize riders' fares? Require that it charges the full cost of each ride, or the same as taxis. If they refuse, slap a "fairness fee" on each ridesharing fare to bring its prices into compliance.
3. Same laws for all
Ridesharing companies and their vehicles should be required to follow all of the same laws that traditional taxis must follow, especially in terms of background checks of drivers and insurance requirements.
There is no point in having two sets of laws, one for ridesharing and another for traditional taxis, since both are essentially the same service.
4. Force Uber to share its data about its drivers with regulators
The idea here is not mind control, but allowing drivers to contact each other and organize collectively if they wish. Right now, drivers are a "distributed workforce" operating in isolation, and Uber uses that condition to prevent organizing.
5. Fair and transparent pay
Regulations should ensure that Uber treats its drivers fairly. A recent study from Stanford University found that on average Uber drivers earn less than $10 per hour, after subtracting their considerable costs for driving their own vehicle (gasoline, insurance and vehicle wear and tear). Many drivers actually are losing money and don't realize it, because they don't have the experience and skill set for running their own taxi business.
Dissatisfied workers
If driving for Uber was such a great job, why is it that, according to Uber's own internal study, half of its drivers leave after working only a year on the platform?
In addition, Uber drivers that complain too much are cut off many from its platform – "fired by algorithm."
If Uber refuses to follow these five basic conditions, then Germany should continue to block Uber.
More on this topic