Caught in a Net?
The perils of shrimping in Vietnam.
March 13, 2021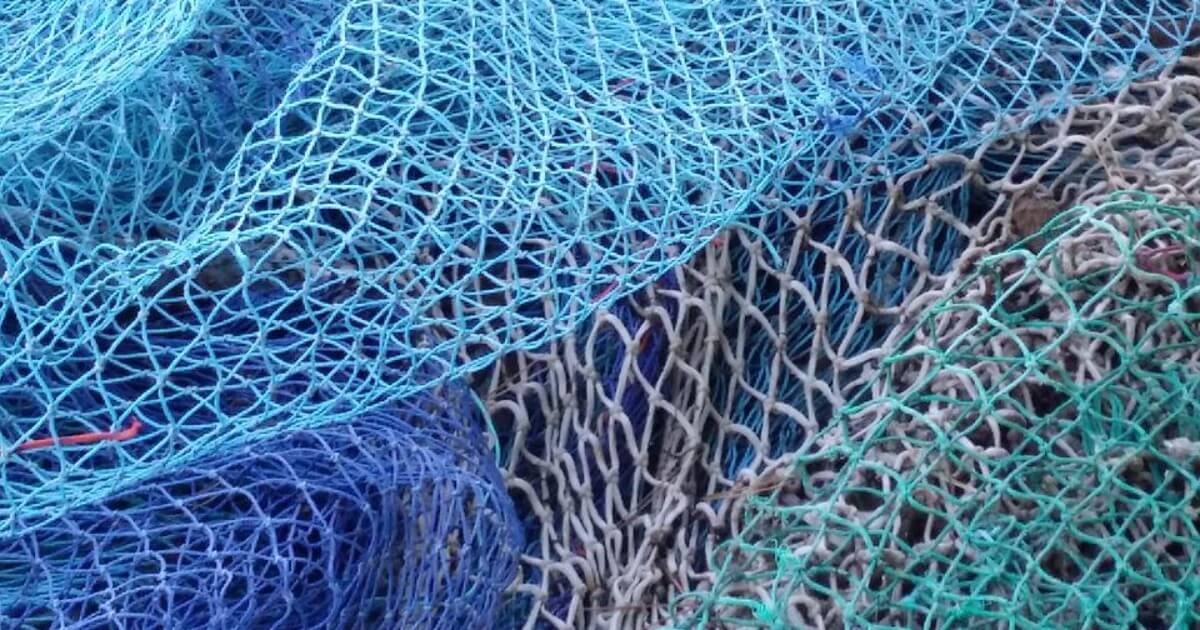 Travelling south in a bouncing bus towards Hue from Halong Bay, where the pitted limestone islands soar out of the sea like rotting dragon's teeth, the coastal plain is dotted with huts on stilts, platforms running around them.
During low tide, they stand on dry land. At high tide they're surrounded by water. Nets and string cages hang beneath the platforms. More wrap the stilts, each one seething and undulating with life.
These are domestic versions of a fish farm, designed to produce enough catfish, squid, crab and the area's ubiquitous shrimp to feed the family. And families thousands of miles away.
The Chesapeake Crab Company at Halong Bay!
The bus passes one company on the road calling itself the Chesapeake Bay Crab Company. Cheeky. Dining in and around Washington, D.C., you should question which Chesapeake Bay your crabs have come from.
Along this coast, shrimp feature on every menu. They're the very same shrimp to be found, "fresh frozen" (a contradictory term merely meaning quickly frozen at sea), in supermarkets across the United States and Europe.
In the last two decades, shrimp farming has become one of the fastest growing areas of the fish farming industry, from southeast Asia to Latin America.
Christmas is a time of year when shrimp buying increases, to fulfil celebratory appearances at parties and buffet spreads.
Vietnamese dependence on shrimp farming
Vietnam is a prime supplier of shrimp, from the aggressive and invasive tiger prawn to the prawn cocktail shrimp. Most of it is farmed on the Ca Mau peninsula in the south of Vietnam.
Much of Vietnam's population of 85 million is dependent upon fisheries. But shrimp farming on an industrial scale is threatening the stability of the coastal resources.
On a domestic level, fish farming isn't a reliably safe process, given there is virtually no treatment of the waste water issuing from huts and houses. But on the larger scale, industrial fish farming is threatening Vietnam's wild fish and coral reefs.
The importance of Mangrove forests
Mangrove forests creep down along the coast of Vietnam. They produce their own remarkable ecosystem.
Able to survive in salty water, they protect the coast from flooding and storm damage and support a multiplicity of wildlife. They can also filter many pollutants from inland waters before they drain into the ocean.
Highly concentrated shrimp farming depends upon antibiotics, fertilizers, disinfectants, hormones and pesticides to keep the shrimp and the waters clean and productive.
Without the filtering effect of the mangroves, these are expelled out to sea, destroying both coral reefs and stocks of wild fish upon which the locals depend for food.
But the mangroves are being cut down to provide land for more shrimp farm ponds. The Environmental Justice Foundation has estimated that 90% of Vietnamese coral reefs are under threat, through the destruction of over 80% of Vietnam's mangrove forests.
Shrimp farming creates rural jobs
It's a volatile business, shrimp farming. Extremes of temperature and brackish water can kill off a shrimp pond.
When shrimp fall sick, disease spreads quickly through the waters from pond to pond. Yet successful aquaculture creates jobs in rural areas where poverty is high.
Hoi An and Bahn Xeo
One hundred seventy-five miles south of Halong Bay is seductive Hoi An, a canalled seaside town where Bahn Xeo is the speciality. A crispy pancake made with rice flour folded over grilled shrimp, it's wrapped with fresh herbs inside lettuce leaves then dipped into a spicy sauce.
To make it, ask if the shrimp come from sustainable sources where the farmers apply good fishing practices that don't end up destroying the long term health of their shrimp ponds and the environment.
Bahn Xeo, serves 4
125g/4 ½ oz 1 cup rice flour
½ teaspoon ground turmeric
½ teaspoon kosher salt
5 tablespoons or more vegetable oil
115g/4oz small shrimp, peeled, deveined
salt and freshly ground black pepper
6 scallions, thinly sliced
115g/4oz 1cup bean sprouts
A large head of soft lettuce, separated into leaves
Fresh mint, cilantro, and Thai basil
Method
In a bowl, mix together the flour, turmeric, salt and whisk in 350ml/12 fl.oz/1½ cups water till smooth. Cover and let sit on the counter for an hour to develop.
Heat 1 tablespoon of the oil in a medium frying pan over medium-high heat. Add shrimp, season and toss till pink. Move to a plate.
Wipe out the pan and return to the heat. Add remaining oil. Whisk the batter again and pour 120ml/half a cup into the pan, swirling it to spread it evenly. Cook on one side until its edges begin to curl, about 4 minutes.
Top with a quarter each of the scallions, bean sprouts, and shrimp, continuing to cook until the pancake is crisp, about 1 minute. Fold the pancake over in half with a spatula. Move to paper towels to drain then repeat to make 3 more pancakes. Add more oil if needed.
To eat, cut a pancake into wedges. Set each wedge inside a lettuce leaf along with some herbs. Dip in Nuoc Cham Sauce made from mixing together a thinly sliced red chili, 2 teaspoons peeled and grated ginger, 2 cloves garlic, peeled and grated, 2 teaspoons sugar, 5 tablespoons fresh lime juice and 3 tablespoons nam pla fish sauce. Or buy a bottle of Sweet Chili Sauce.
More on this topic