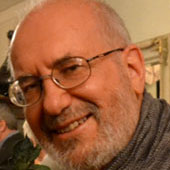 Chair of Strategy at Macquarie Graduate School of Management, Macquarie University, Sydney
John Mathews holds the Chair of Strategy at the Macquarie Graduate School of Management at Macquarie University, Sydney. From 2009 to 2012 he was concurrently the Eni Chair of Competitive Dynamics and Global Strategy at the LUISS Guido Carli University, in Rome.
He has held visiting professor appointments at numerous universities, including the Stockholm School of Economics, the Institute for Industrial Policy in Seoul, the Aarhus School of Business in Denmark and the Academia Sinica in Taiwan.
He is a member of the Advisory Board of the Climate Bonds Initiative, London; the Jamison Group on Alternative Fuels in Australia (advisers to the National Roads and Motorists Association); the GLOBELICS network; and the Network for Sustainable Financial Markets.
Professor Mathews has been a Visiting Fellow at the Rockefeller Foundations' Bellagio Study Centre, and was convenor of a Bellagio Study group on sustainable biofuels. He has consulted to the OECD, the World Bank, UNCTAD, UNIDO and the ILO on various aspects of industrial development, global dynamics and technological capabilities diffusion.
His most recent books are "Strategizing, Disequilibrium and Profit" (Stanford University Press, 2006), "Dragon Multinational: A New Model of Global Growth" (Oxford University Press, 2002), and "Tiger Technology: The Creation of a Semiconductor Industry in East Asia" (Cambridge University Press, 2000). His latest book is "The Greening of Capitalism: How Asia is Driving the Next Great Transformation."