Just the Facts: Nigeria's Oil Thieves
A dangerous game plays out in Africa's most populous nation.
November 15, 2013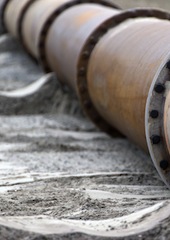 Credit: claffra - Shutterstock.com
1. The oil industry in Africa is booming, particularly in Nigeria. Still, the industry faces many challenges. These include, but are not limited to, theft of oil production.
2. Thieves drain an estimated 60,000 barrels of oil a day from Shell's local joint-venture in Nigeria.
3. Volumes of oil stolen from Shell and other oil companies in Nigeria have reached a total of 150,000 barrels a day. That is equal to 7.5% of the country's crude-oil production.
4. The size of the theft requires resources far beyond the reach of Nigeria's young and unemployed, although they are often blamed for the thefts.
5. Oil moved on ocean barges requires at least the tacit approval of some of Nigeria's army and navy, as well as payments to former militants hired to guard pipelines.
From Nigerian Oil Thefts Prompt Shell to Act by Benoit Faucon (Wall Street Journal/Shell)
More on this topic
Takeaways