Iran Protests: The Oil and Gas Dimension
Iranians have long taken national pride in their natural resource wealth. But ordinary people aren't seeing the benefits.
January 16, 2018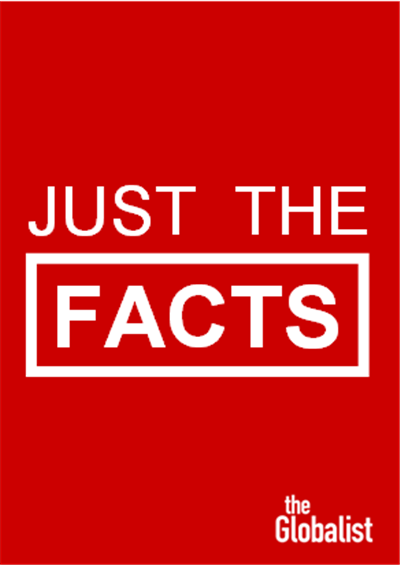 1. Despite the waning of the sanctions regime and low oil prices, oil and gas wealth has not lifted up Iran's population.
2. Iran's recent protesters wondered why they cannot be bigger beneficiaries of the country's natural resource riches.
3. Iran has the world's second-largest natural gas reserves (34 trillion cubic meters).
Iran Protests: A "Just The Facts" Series
4. Iran also has the fourth-largest oil reserves (158 billion barrels) – or the third-largest if Canada's unconventional oil is excluded.
5. The collapse of Iran's oil production under years of global sanctions meant the country's aging petro-infrastructure has struggled to come back online.
6. Old facilities were disused or lacked access to new parts, and even after sanctions ended many investors are wary about putting money into upgrades in case sanctions return.
7. Iran's oil production in 2016 was the fifth-highest in the world at nearly 4 million barrels per day, and – despite the slow rebound after sanctions – exports in 2016 were back up to the seventh-largest at nearly 2 million barrels per day.
8. In 2016, Iran exported $41 billion worth of petroleum and produced 3.7 million barrels of oil per day.
9. For comparison, nearby Saudi Arabia, with the second-largest oil reserves, exported $134 billion in petroleum and produced 10.4 million barrels per day.
10. If Iran cannot revive its oil and gas production and exports – and reform a calcified petroleum industry – it will struggle to raise funds for public benefit.
11. Moreover, even if an overhaul is achieved in Iran's petro-industry, the country will find (like Saudi Arabia and Russia) that price fluctuations and the renewable energy transition make fossil-fueled budgets unsustainable.
Sources: The Globalist Research Center, Energy Information Administration, OPEC, CNBC
More on this topic
Takeaways